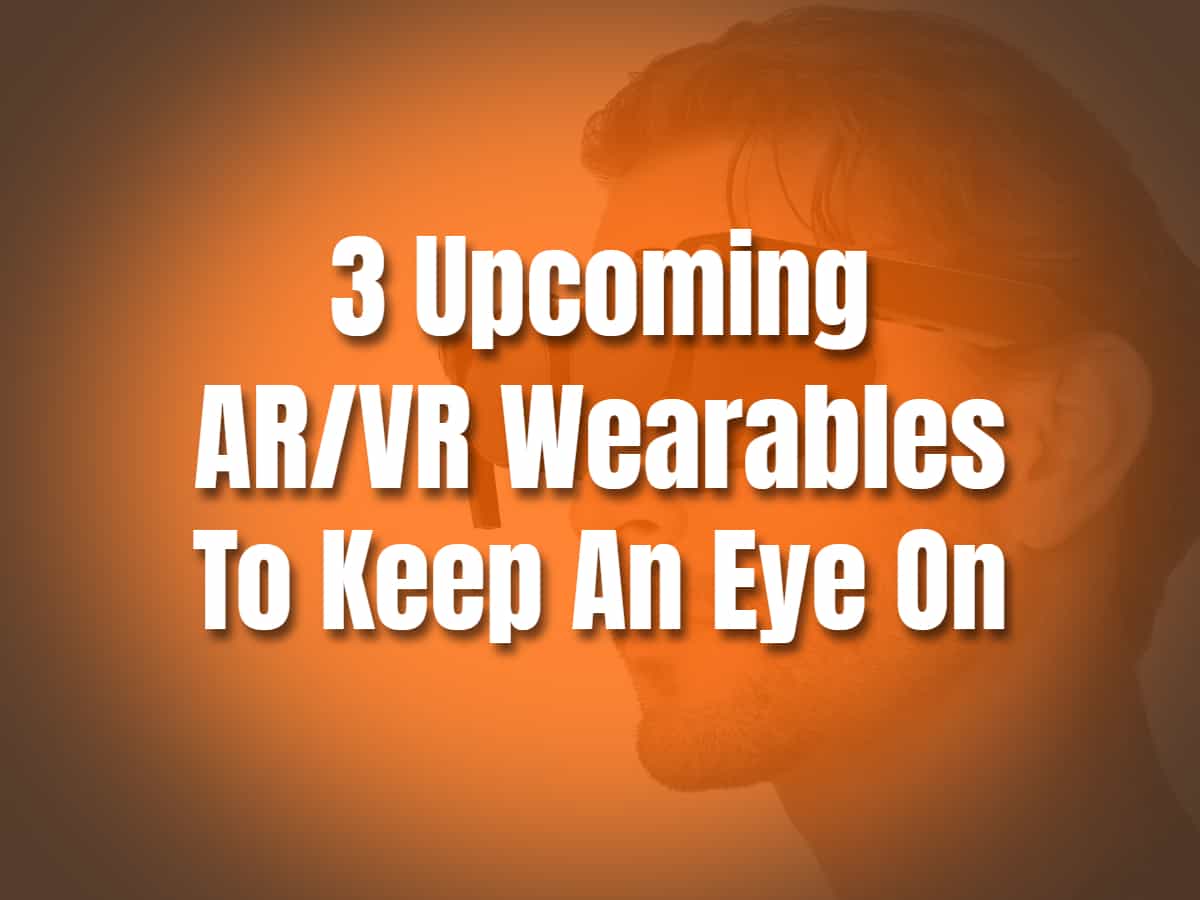 3 Upcoming AR/VR Wearables to Keep an Eye On
This year may be the perfect time to talk about AR/VR wearable technologies more. We've enjoyed at-home entertainment using virtual reality headsets for fantastic games and immersive experiences right in the comfort of our own homes for the past few years. Wired or standalone device is still a matter of preference. The industry, however, is offering more options when it comes to AR/VR gears for both consumer and business use. Now, we're seeing increasingly small gadgets that are easy to carry about for experiences we can have everywhere, including information access on the go. Here are three upcoming AR/VR new technologies that will supply new solutions to the rising AR/VR user population's new requirements.
Motorola 5G XR Neckband
With the metaverse gaining more and more relevance as users flock to the world of AR/VR, we can expect new products that cater to new needs, providing comfort and ease of use as AR/VR becomes part of daily life. Meta alone has shown an increase of platform population on social VR Horizon gaining over a hundred thousand users every month.
Motorola partners with Verizon to provide a 5G neckband for AR devices to stay connected wherever you go. What does it look like? The neckband looks like a chunky necklace with a lanyard-looking appearance. The necklace is expected to be attached magnetically. A card-sized module dangles in the middle like a pendant.
What does it do? At first glance, the pictures sent by the makers show the 5G neckband paired with the Lenovo headset ThinkReality A3. However, it is intended to work with other AR/VR glasses as well. The neckband should provide portable processing and 5G capabilities that are wearable anywhere you go.
Expected specs include Snapdragon 8 Gen 1 processor, a touchpad, antenna, SIM card slot, stereo speakers, a gyroscope, accelerometer, barometer, GPS, and a 5,000mAh battery. The device is lightweight weighing just 2.6 ounces. It is expected to extend hours of operation.
The 5G XR neckband has the potential to revolutionize current and future standalone VR headsets and AR glasses. There's no word yet on whether this will be available to consumers or businesses, or how much it will cost.
HTC Wrist Tracker
One of the featured upcoming devices on CESS 2022, the HTC Vive Wrist Tracker is a wearable device designed to work with HTC's Vive Focus 3 VR headset. The tracker is wearable not just on the user's wrist but can also be attached to other objects.
HTC Vive Wrist Tracker tracks movement in the real world in real-time for use in VR environments. This should enhance gameplay and can be found useful in many other applications such as training. The device is designed primarily for enterprise headsets. Currently in development, it is expected to launch in the first quarter of 2022 with a price of $129.
Shiftall Meganex
This headgear was also featured in the CESS 2022 event this year. The company Shiftall partnered with Panasonic to bring one of the lightest VR headgears today, Meganex. It is expected to weigh only 250 grams with a sleek compact and wearable style for daily use.
Expected specs include Qualcomm Snapdragon XR1 platform and a 1.3-inch microdisplay to show 5.2K resolution images at 120Hz. The headgear is expected to ship for less than $900.
Shiftall also revealed yet another metaverse device. HaritoraX is a SteamVR-compatible motion tracking device for waist and leg motions. It's designed to operate with Meganex as well as other wired virtual reality headsets such as the HTC Vive Pro, Oculus Rift S, and Windows Mixed Reality glasses.
Do you know of any fantastic wearable tech that can enhance the immersive experience of today's AR/VR technologies? We wear technology for the sake of convenience and experience. These incredible advancements are likely to arrive not long from now. As we accept the metaverse as an important element of not only the tech industry but also of our daily lives, these gadgets enable simplicity of use and solutions we never thought we'd need.