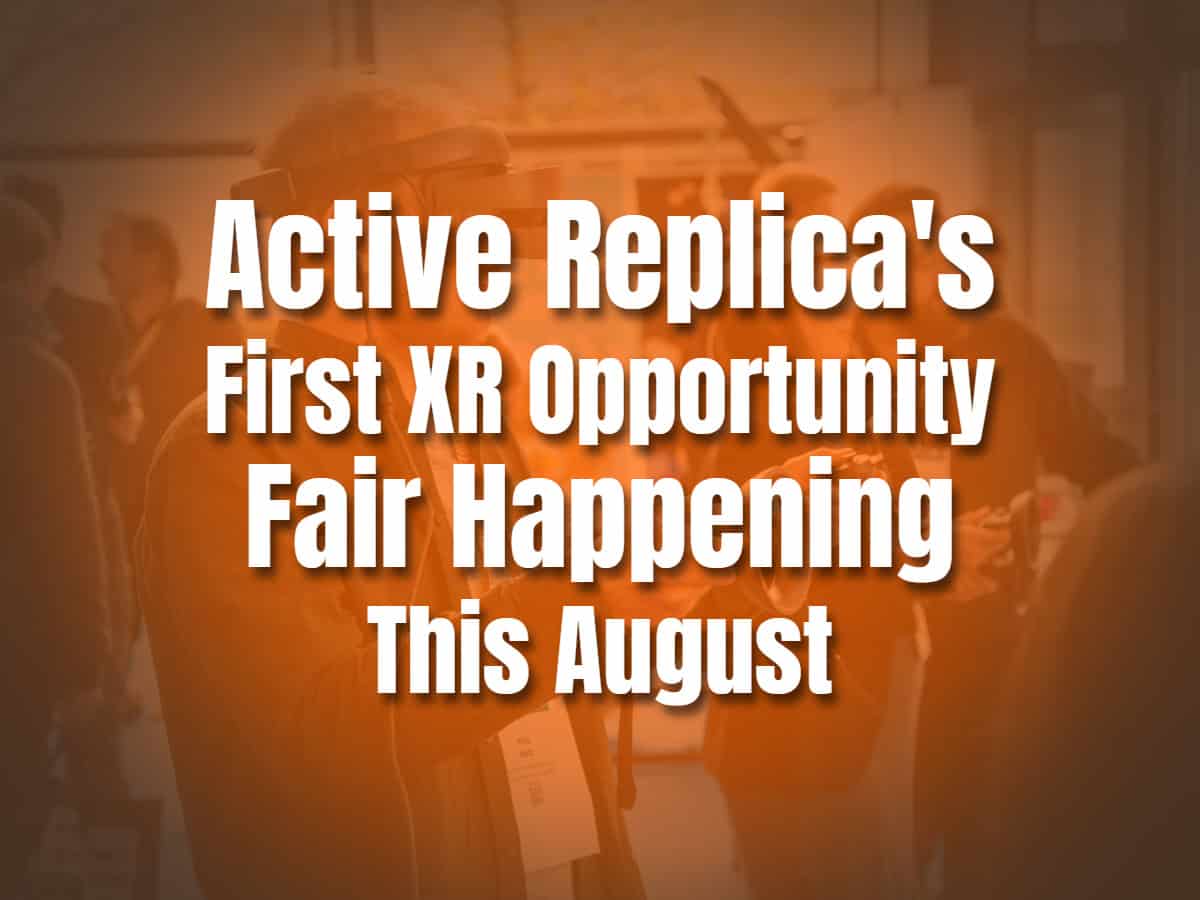 Active Replica's First XR Opportunity Fair Happening This August
Published
August 9, 2022
under
MORE
The metaverse will hold Active Replica's inaugural XR Career and Opportunity Fair in August. This two-day event offers attendees the chance to network with experts in immersive technology. To put this event together, Active Replica collaborated with Constellation. Find out more information about this chance to interact with the community of emerging technology.
Emerging technology professionals event in the metaverse
If you are interested in a career, internship, or scholarship opportunity in the emerging tech industry, this is your chance. This August, Active Replica will launch its first event in the metaverse that connects emerging technology people to form teams or embark on new projects together.
This metaverse job fair features leading organizations such as British Columbian organizations that are offering various career opportunities, internships, and scholarships to the right candidates.
The XR Opportunity Fair is open to organizations
Everyone interested is welcome to attend the metaverse event. Register here if you represent an organization searching for individuals or professionals to join a team or to discover the ideal set of hands to bring your vision to life.
Like in job fairs, organizations will have their own virtual booths in the metaverse. Those who signed up before August 20th will receive unique, personalized virtual booths with integrated graphics.
XR career and opportunity for talents and professionals
Everybody looking to land a job, an internship, or a grant is welcome to attend this career and opportunity fair. If your area of knowledge and interests fall under the umbrella of the XR community, the Active Replica offers you the possibility to be a part of it through organizations that are creating space for those with your skills to influence the rapidly developing field of technology.
Get your VR gear ready for August 25–August 26
All you need is a VR headset that can work with a web browser that supports WebVR. Those without VR headsets can still participate on a desktop or mobile device. Since WebVR will power the platform and Mozilla Hubs will be used for the event, there is no need to download anything.
The event is only for a limited time. It will run from August 25 from 10:00 AM to 1:00 PM PT through August 26 from 10:00 AM to 11:30 PM PT.