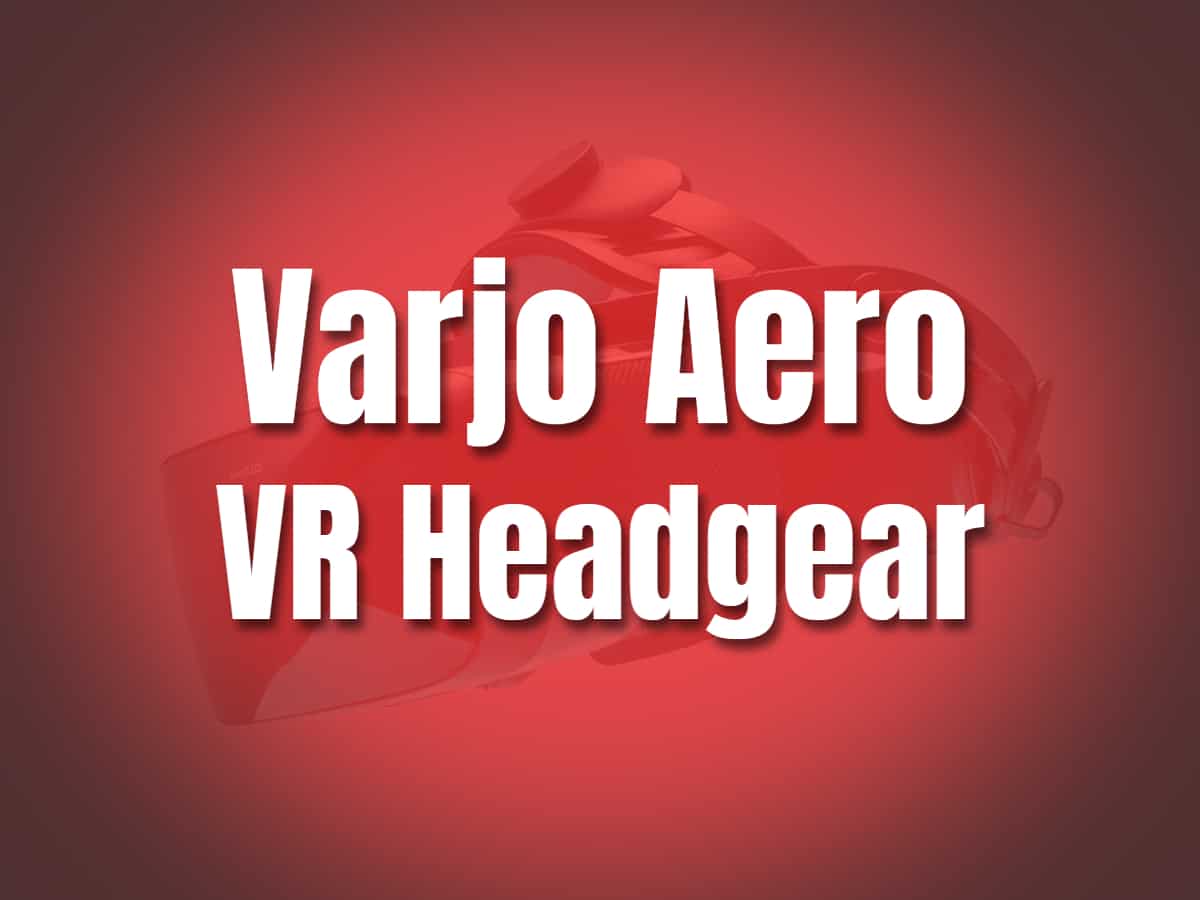 Aero Headset: Varjo's First Consumer VR Headgear
Varjo, best known for high-end VR technology that isn't for everyone, has begun releasing an experimental headset aimed at a different demographic. Varjo's headsets are most recognized for their bionic display technology, which provides corporate users with an incredibly clear virtual reality experience. Varjo's Aero headgear is the company's first product aimed at individual consumers rather than enterprises, and it won't be the last.
Unlike the other Varjo headsets
Varjo's newest headset, Aero, has a significant price difference from the other Varjo headsets. The headset was initially revealed in October 2021, with a $2000 price tag. Of course, this isn't cheap, but it's something that individual VR fans can afford. Plus, it does not come with the usual annual fee.
Quality build and incredible immersion at a price
The Aero headset, although aimed at the consumer market, is not for ordinary consumers because of its price range. It is for high-end VR enthusiasts who are willing to trade money for an amazing quality VR experience.
Is it worth it? Recent reception seems to say so. Aero offers stunning clarity at 35 PPD. Nothing beats it except Varjo's more expensive headsets. Aero is similar to Varjo's latest XR-3 headset, only without the bionic display. It is said that the resolution of the Aero headset exceeds the quality of most VR content today.
Full Specs:
A new line of Varjo headsets for consumers is quite likely
Varjo stated unequivocally that they are still committed to producing high-end headsets for businesses. However, according to Varjo's Chief Technical Officer Urho Konttori, pursuing a new line of headsets in Aero's category is a strong possibility.
While it's possible that Varjo intended Aero as a one-time experiment, the business appears to be delighted with the market reaction. Enough that it intends to make Aero an ongoing series of high-end enthusiast headsets. We can expect that this is not probably the last that we see a Varjo VR headset for consumers.
Currently, the Aero headset takes 3-4 months from order to delivery. Check it out here. This February, sales are likely to increase. This is only the beginning of a slew of intriguing high-end headset options on the market.