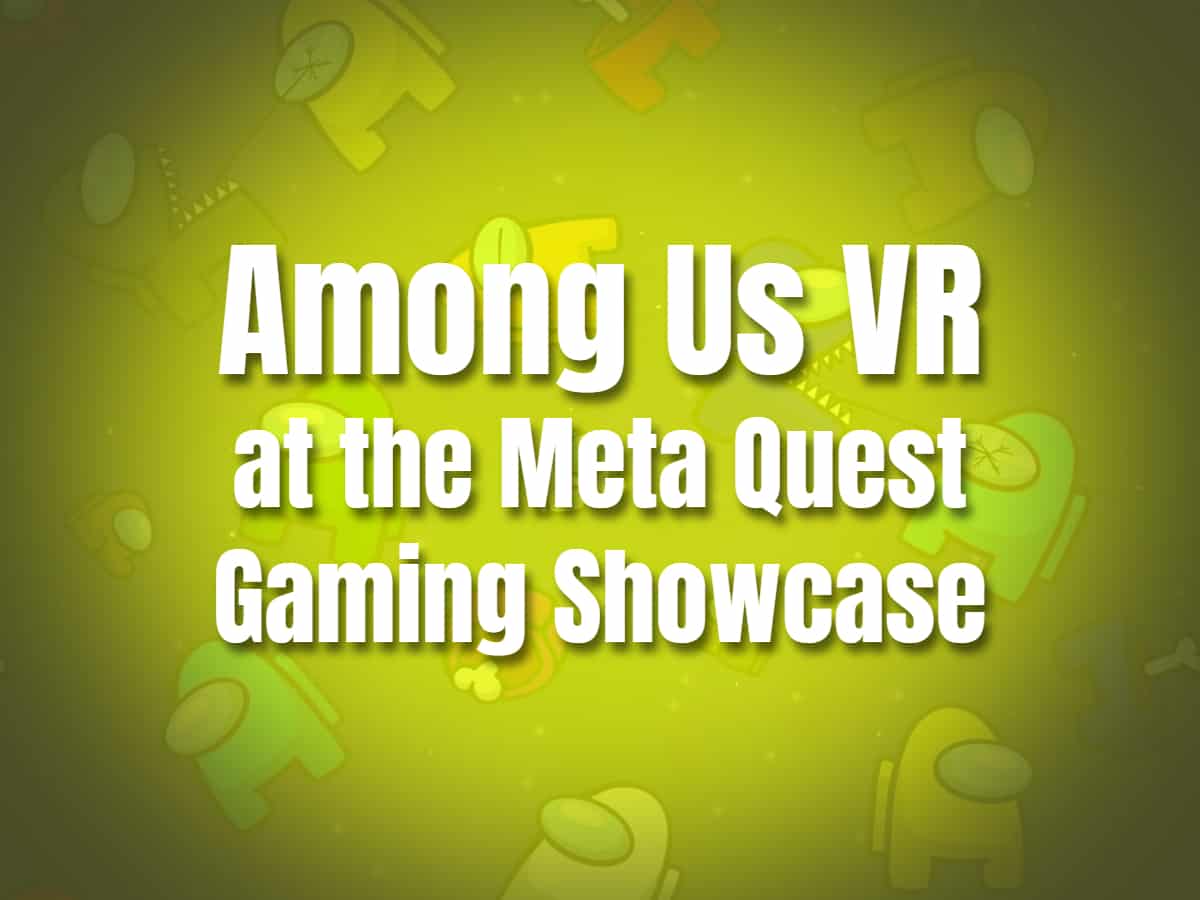 Among Us VR at the Meta Quest Gaming Showcase 2022
Among Us surprised many of the game's fans as well as the VR community last year as it announced the coming of the VR version of the multiplayer social deduction game. Is it getting closer to being released? Many are excited to find out.
VR beans spilling release date
Last year, in December 2021, Innersloth confirmed that the game is coming to Meta Quest in 2022. The VR version of the game was first showcased at The Game Awards last year. To date, we are still waiting for updates on the developments and possible release of the game.
Many predicted that it would be released on various platforms around the same time it was revealed last year. Many people buy or give virtual reality headsets as gifts over the holiday season. It's the ideal moment to release a game for everyone. According to the most recent StreamDB update, the release could be happening early in December this year.
Among Us is already a well-liked game thanks to its enjoyable gameplay mechanics. It's the ideal game to immerse in VR with family and friends at this moment, given where VR and the metaverse are attempting to get to. It's a multiplayer game that'll be fantastic to experience in virtual reality.
There are two recent modifications in Steam's latest data update that may be key in revealing further information regarding the game's release. According to the log, there was a title change as well as a change in the release date from November 10th to December 13th. The prior release date was modified to the new release date after a note was made indicating that it was possibly incorrect.
This cannot be confirmed, as it might merely be a target date, or there could be modifications along the road, as long as no official release date has been declared. But don't fret, since a planned event later this week will most likely provide more accurate hints and information.
Among Us VR is joining the Meta Quest Gaming Showcase
On a Twitter post, Among Us VR has confirmed that it will be joining the second Meta Quest Gaming Showcase. It is one of the most awaited games on the Quest platform, and surely has the fans excited to know more about the game development. Many expect more official information and announcements about the game during the event.
Meta Quest Gaming Showcase is the company's second event following last year when they had some big announcements. Facebook, now Meta, is expected to present possible updates on the biggest games like GTA: San Andreas, Vertigo Games, Stress Level Zero, Splinter Cell/Assassin's Creed, and Among Us VR included.
The event will happen on April 20, 2022, at 10 am PT. The Game Showcase will be hosted by Oculus Studio Executive Producer Ruth Bram.
Are you a fan of Among Us? Which game do you want to hear more about at the Meta Quest Gaming Showcase? We love hearing from you. Let's start a conversation here. More exciting news in the VR community next time. We're always up to speed on the newest news on the best VR games around. See you here again next time.