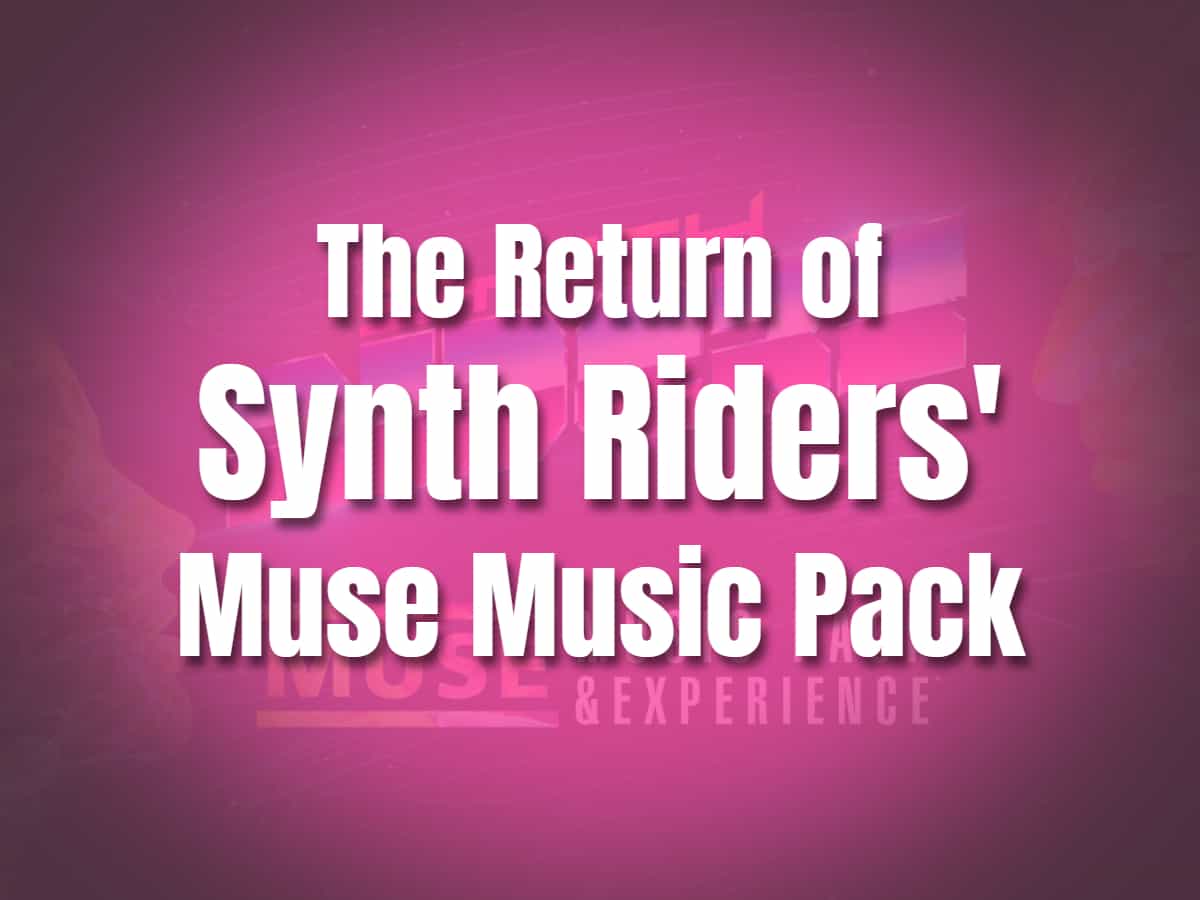 Another Unique Musical Interstellar Journey with the Return of Synth Riders Muse Music Pack
Published
September 16, 2021
under
VR GAMES
With the release of their latest music pack, Synth Riders, a top-rated rhythm game in VR, has been brewing some exciting news. Kluge Interactive, the game's developer, has kept the game fresh and interesting by releasing epic music packs. Many big names in music are involved, as well as songs we wish we could groove to while playing VR. Synth Riders now has a total of 54 free and 30 DLC songs with the release of the latest music pack. Today, let's see what Synth Riders has in store for its fans and, of course, those who are about to try out this game.
Since the game's release in 2018, there has been a total of six music packs. Each new release is worth keeping an eye on, as it usually features the best hits of the greatest bands and musicians of all time.
Muse Music Pack: A tribute to electro-rock music
The new music pack from Synth Riders "yet again" awakens our musical senses with a wonderful blend of electronic music, glam rock, and progressive rock unique to the music of Muse. The game is ready to give gamers a fantastic musical experience in VR with more of the best hits of the British band.
If you're a big fan of their music, now is the best time to experience it in VR. It gives you more reasons to try out this VR game. And if you are a fan of the game itself, brace yourself for another fun experience. This new music pack comes with a new VR experience like the previous Muse music pack "Algorithm" released earlier.
New intergalactic VR experience
The new VR experience highlights and draws inspiration from Muse's biggest hit song, "Starlight." With this new release, players can expect a new intergalactic musical and visual experience. A brand new explosion of the perfect ensemble of sound, visuals, and movement provides players with an unforgettable VR experience. If you've been playing this game, you'll know what we are talking about and want more of these new experiences. Here's another chance.
A new partnership
Along with the release of the new Muse music pack comes the announcement of a new partnership. Kluge Interactive partners with Perp Games. This partnership is expected to bring Synth Riders into a physical VR experience on PlayStation VR. This comes with the new Muse music pack and more on November 12, 2021.
Muse music pack featured hit songs
The new music pack is released on Oculus Quest, Steam, and Viveport today priced at $7.99 for the bundle with a 20% discount. The songs can be purchased separately for $1.99 each. It is also expected to be released on PlayStation VR on September 29, 2021.
So, what was your favorite Synth Riders experience and music pack so far? If you haven't already, try out Synth Riders via an App Lab demo here. The game has made quite an impression in the VR world. We are excited to see more developers actively making fun all the more fun in VR. The experience of sights and sounds is what VR is all about, and the game Synth Riders has proven to be one of the best out there.