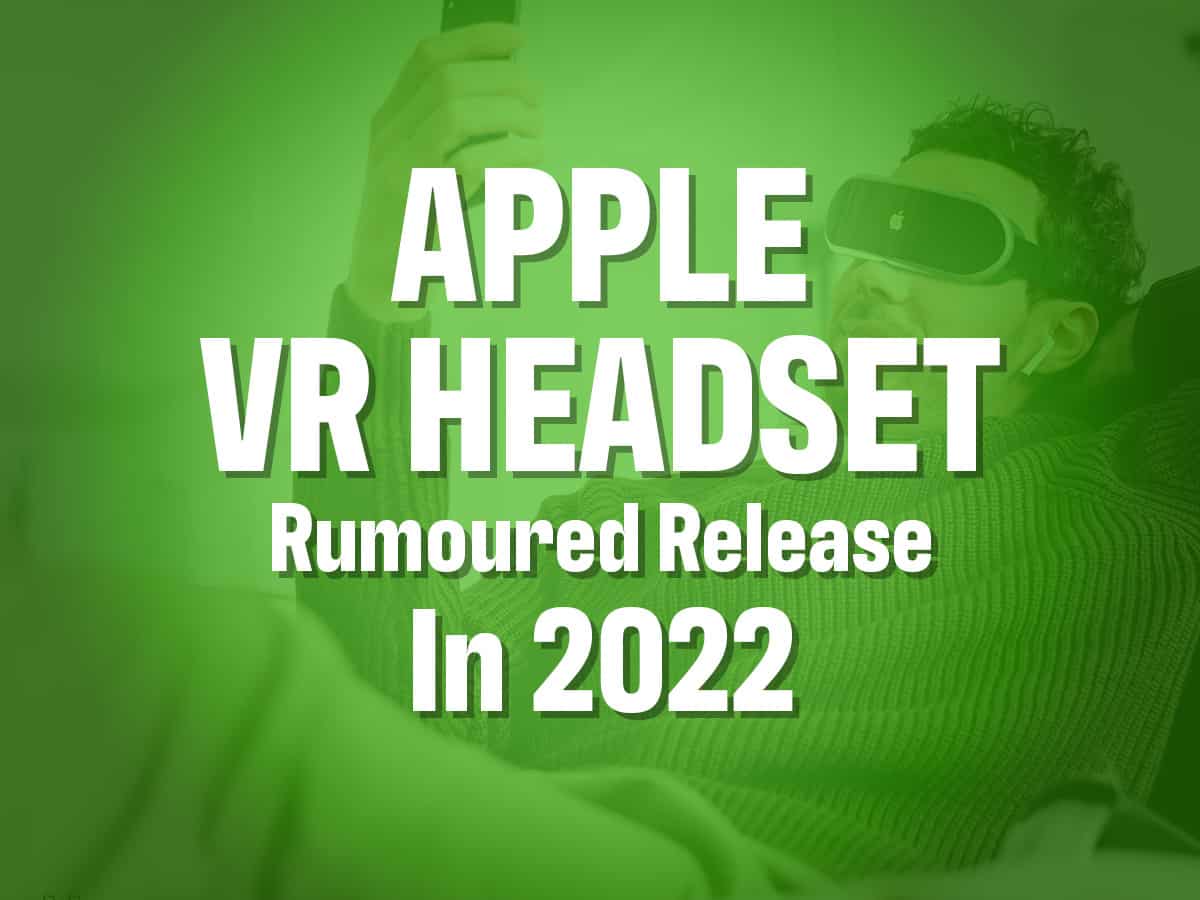 Apple VR Headset Rumored To Come In 2022
Facebook VP Andrew Bosworth thinks VR hasn't hit the mainstream yet. But Apple VR headset has been creating a buzz. Recently, Boz aired skepticism on the upcoming VR headset.
Reports say that Apple will top all the major features of previous VR headsets. That includes Facebook Oculus Quest. Boz is skeptical about Apple VR content and where the company would get them.
In his response to a question on Instagram AMA, Andrew Bosworth responded:
"Not really, and I don't meant to be glib about it, I'd love to have more people putting more VR headsets out there, it's good for consumers. I'm a little skeptical if that's really what Apple is going to do, given I don't know where their content is going to come from, but you know, they're great so I hope they do."
"I will say, I just don't run my team based on what competition is doing, my team will tell you that. They ask about stuff and I say listen, the number one thing that's going to cause us to fail is us not executing well, so we try to focus on what we think we can do, and what's out there and learn and iterate."
What do we know so far about the upcoming Apple VR headset?
It's rumored to release as a dev-kit
New updates say that it will be on retail in a limited quantity. According to Apple insiders, they may sell only one headset per day on retail. That is 180,000 units in total annual sales across 500 retail stores.
Apple's first headset will cost more than its predecessors
We expect the upcoming VR headset to be far more expensive. Expect it to be more costly than the Oculus Quest Headset and the others. All the other existing headsets cost around $300-$900.
Apple will use their most advanced and powerful chips
Apple is said to be including their most powerful chips. It's supposed to beat the current display resolutions of VRs today. The advanced high-resolution displays will be better than anything else in the market. The chips were said to be tested against Apple's M1 Mac processors. The powerful processors included a fan which made the device heavy. It initially led the developers to deal with the neck strain that heavier devices cause.
Apple removed the space VR gadgets for those who need to wear glasses
To deal with weight, Apple removed the space VR gadgets. This was reserved for VR users who need to wear glasses. Removing it helped shrink the size, and it positions the device closer to the face.
They are looking to develop the device to allow prescription lenses to be inserted into the headset and over the VR screen. This is to address users who have poor eyesight.
The Apple virtual reality headset is a standalone device
It doesn't need other devices, unlike Sony's Playstation VR. Sony's VR requires a Playstation console. It doesn't need to be plugged into a Mac. It operates on batteries so that it is not plugged into anything, not even into a wall.
The VR headset may use a fabric exterior
Still addressing the weight, Apple is planning to use fabric material on its exterior. Where metal is most often used, Apple has used plastic on their AirPods. This made it lighter. They have also used fabric on Homepod speakers for better acoustics. And this time they are planning to use it again to make the headset lighter and more comfortable to wear.
They are tackling issues on both content and functionality
As Boz mentioned his skepticism about content, it is indeed true and poses a challenge not just for Apple. The company is being under pressure to release Apple's first device to hit the world by storm like the iPhone. Apple headset is expected to have both AR VR features. It is struggling to develop content and functionality that will go with this new device.
After the VR set, we can expect the development of AR glasses
Apple believes that the AR headset has far more potential but would be difficult to launch. AR is more mainstream. They are launching their Virtual Reality headset as a precursor to something more coming. Apple could launch the eventual pair of AR glasses a year after their VR headset.
Here's more insider information about the AR VR headset codenamed n301
This is just the beginning
It's just the beginning for this company. Developing their first VR headset allows them to develop the technology. It also allows them to develop more content. This is the time they need to provide the consumers more information. Consumer education is a must to put these technologies out there.
Augmented reality is the future and will soon have a real-world impact. Apple has been working on providing a new experience to consumers. That does not only include those who watch developments in technologies but everybody. This product needs planning. It needs to be a success. AR VR headsets could be the future of entertainment, gaming, and communication.