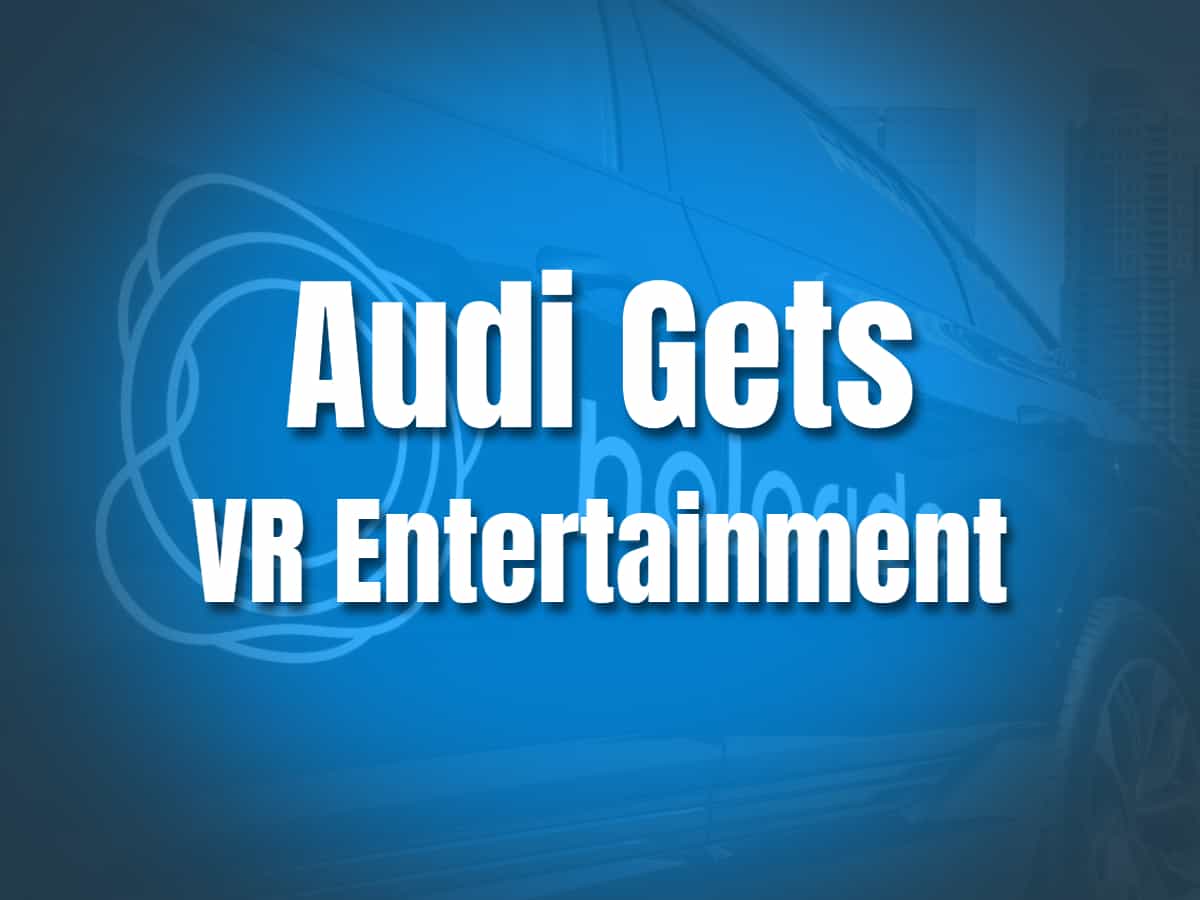 Audi gets VR Entertainment
Published
March 16, 2022
under
MORE
This summer, virtual reality keeps things interesting. It is now possible to have a car ride unlike any other. With all of the technological advancements in recent years, automobile manufacturers aren't the last to implement immersive integrations.
Audi Cars might receive the backseat entertainment we've all been waiting for this summer. HTC has teamed with Audi to deliver virtual reality to Audi cars in the near future. It's now official since it was unveiled at SXSW last week. Read Audi's full announcement of the amazing venture.
Which Audi Cars get the first VR experience?
In partnership with the Holoride technology of HTC, Audi Cars will have selected automobiles integrated with MIB 3 technology. As early as this summer, Sedans and SUVs from the luxurious car maker will get VR backseat entertainment.
The MIB 3 Technology that will be used in the Sedans and SUVs is powered by a blockchain ecosystem. Audi Cars' VR will use elastic content that takes into account every movement, speed, and car movement making no two experiences the same.
A unique immersive experience
Holoride in Audi cars will be a unique immersive experience for each person. Every car ride is different and so is the Holoride experience. How is it possible? Holoride partnered with the company Terranet. The said company has a unique technology called VoxelFlow. VoxelFlow is a system of sensors that captures movement data and translates it into gameplay in real-time.
More about in-car VR content in Audi Cars
As mentioned, being powered by a blockchain ecosystem, the platform being used for Audi's in-car VR is an open-source system. This encourages creators to develop more content they can cash in. These contents may also be available for other manufacturers. In addition, backseat passengers can also buy and sell NFTs. So there's more to do in the backseat.
HTC Vive Flow
This is one of the many possible uses of lightweight VR technology. The lightweight headgear, HTC Vive Flow, is the one utilized in Audi Cars. It has a 100-degree field-of-view and 3.2K resolution with a refresh rate of 75 Hz.
HTC's partnership with Audi is groundbreaking, paving the way for more creative ways to bring backseat entertainment. There may be no boring car rides in the future. This could be the new generation of location-based experiences. With more and more VR integrations, we can expect more of VR to be part of the world we know. This includes our travel experiences being turned into a whole new immersive experience.