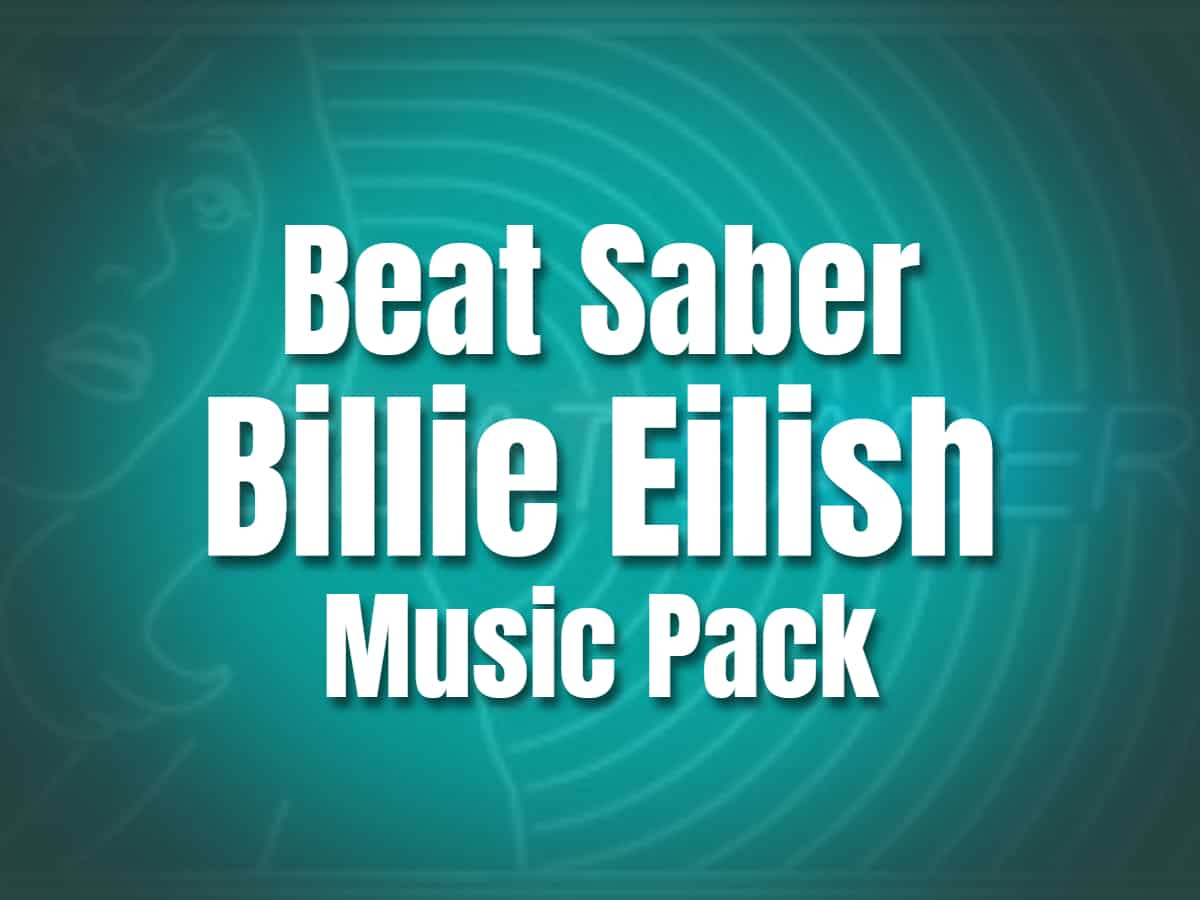 Beat Saber Billie Eilish Music Pack
Published
September 22, 2021
under
VR GAMES
Beat Saber is attracting a growing number of well-known musicians. Whether you like them or not, you will undoubtedly recognize them. Each one, we must admit, offers a unique and refreshing experience of the game. Some of them aren't exactly what we'd expect to work so well on a rhythm game, but they didn't let us down. While others, we can naturally associate to fit perfectly in a rhythm game like Beat Saber.
Another hitmaker on the list
In recent years, Beat Saber has been known to produce music packs with well-known artists. Jaroslav Beck's works were originally featured on their Original Soundtrack Vol. 1 in 2018. Imagine Dragons, Panic at the Disco, Greenday, and Linkin Park, to mention a few, have all joined the list.
Skrillex and the Interscope Mixtape (which includes songs by Maroon 5, Limp Bizkit, OneRepublic, Gwen Stefani, and others) were their most recent releases. Billie Eilish's tracks have now been included in the mix. Launched September 21st, the music pack lets players enjoy 10 hits from Billie Eilish's debut album and second album release.
Featured 10 tracks from her album WHEN WE ALL FALL ASLEEP, WHERE DO WE GO, and Happier Than Ever:
Billie Eilish music and VR
Whether you're surprised or not, this isn't the first time Billie Eilish has dabbled in immersive technologies like virtual reality. The artist had previously performed at a Facebook-hosted virtual event called Oculus Venues. Then, this same artist conducted a virtual reality live stream using immersive components and special effects.
The music of Billie Eilish is projected to bring to Beat Saber a unique blend of electro-pop and old-school musical rhythm. It's a unique twist on the experience that players will have to discover.
The Billie Eilish Music Pack is expected on all major VR platforms and is currently available on Oculus Quest and Oculus Rift. The price? It's the same as how other downloadable add-ons are shipped. Players can buy a single track for $1.99 or get the full list at $12.99 altogether.