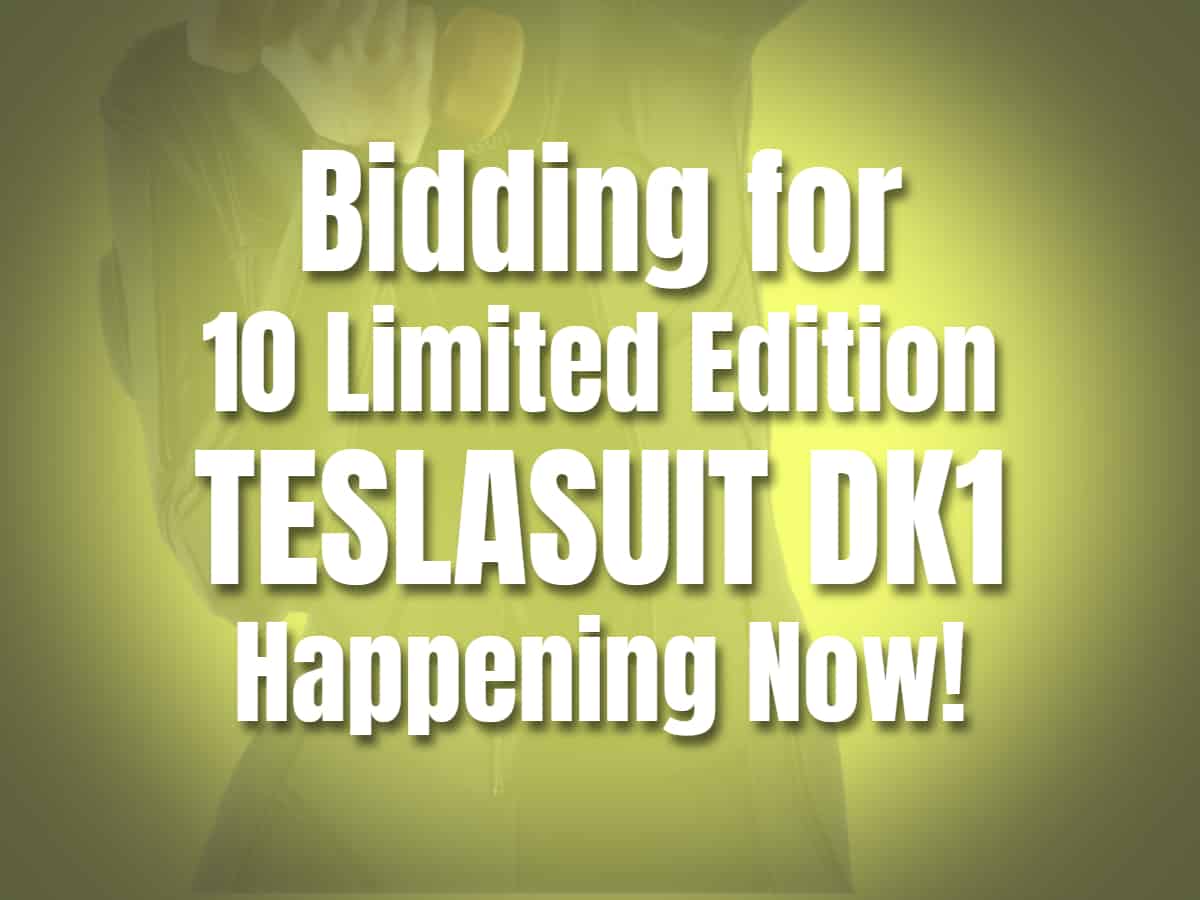 Bidding for 10 Limited Edition TESLASUIT DK1 Happening Now
Published
July 20, 2021
under
MORE
TESLASUIT is bringing wearable technology closer to the consumers, but at a premium. Teslasuit is a wearable technology. It combines virtual reality with a cutting-edge sensor system. The full-body XR suit was developed for highly immersive and realistic settings. This technology is currently being used primarily for enterprise training. But now it is available for purchase in an ongoing auction this July.
Haptic feedback Teslasuit technology
TESLASUIT combines haptic feedback, motion capture, and biometry to create realistic immersion. Many industry sectors use this technology to expedite expertise. It also provides a safer solution to training first responders, pilots, and astronauts. It has proven uses in the industrial, manufacturing, and medical industry.
But the makers of Teslasuit, which isn't related to the Tesla carmaker, by the way, want to take this step. It's a drastic move really to extend the reach of this technology's experience to others. That includes everyone interested to experience it and can pay for that experience.
To make this possible, Teslasuit has partnered with Somnium Space. This partnership will bring Somnium X TESLASUIT DK1 to social VR. This with an incredible full-body haptics experience.
Somnium Space is a pioneering, immersive SocialVR platform. It works with a blockchain-based economy and ownership structure. Users use a variety of tools, including Visual Builder, Avatars SDK, Builder SDK, and WORLDs SDK. This is to build and consume many sorts of experiences from any device. Somnium Space is available via the WebXR client as well as native PC and VR clients.
The partnering companies aim to give users a new level of immersive VR experiences. For many years, this has been the goal of the two companies. This step is a step closer to bringing advanced VR experience to the masses.
Unparalleled VR metaverse experience
This is what can be expected from the exclusive release of the Somnium X TESLASUIT DK1.
Road2TLO auctions
Somnium Space, a social virtual reality (VR) platform, is presently running a Road to Tertiary Property Offering (R2TLO) that started July 12th and runs until the end of this month. This is where you may acquire digital land with cryptocurrency. During this event, they will be offering 10 limited-edition TESLASUIT DK1s.
During the first two weeks, 3 suits will be auctioned weekly. For the final week, they will be auctioning 4 more.
Planning to bid?
Expect to bid past 7 Ethereum as it is currently costing about $13K. The suit comes with a one-of-a-kind NFT token. It comes as a jacket and trousers which can be customized by having your name printed on it. The suit can be tailored to fit you exactly. Worldwide priority shipping is included if you win the bid.
Watch out for their announcements via Somnium Space and their official Twitter for the starting bid costs in Ethereum and Cubes. A few days before the week's auction starts, they will be making these announcements.
Both Teslasuit makers and Somnium Space promise a whole new world of experience when you win the suit. And here's the vision of the Somnium Space CEO regarding this awesome leap of this technology to Social VR.
"I have no doubt that within this decade the majority of the human population will be using Virtual Reality on a daily basis to conduct business meetings, visit concerts, socialise with others, or simply have fun during virtual experiences or other types of events. In fact, we can see that the majority of such use cases are being conducted inside Somnium Metaverse on a daily basis already today. Teslasuit brings the next level of immersion for users allowing for the first time ever to feel Somnium Space's virtual environment. We are excited to deliver this exclusive and strategic partnership with the Teslasuit team and to work closely together in order to push the boundaries of what is possible further," says Artur Sychov, Founder & CEO of Somnium Space.
Tell us what you think of this technology coming into the social VR space. How excited are you to have all these things possible in the future for all VR users? Let's start a conversation in the comments down below. Enjoy the rest of this exciting week VRfam!