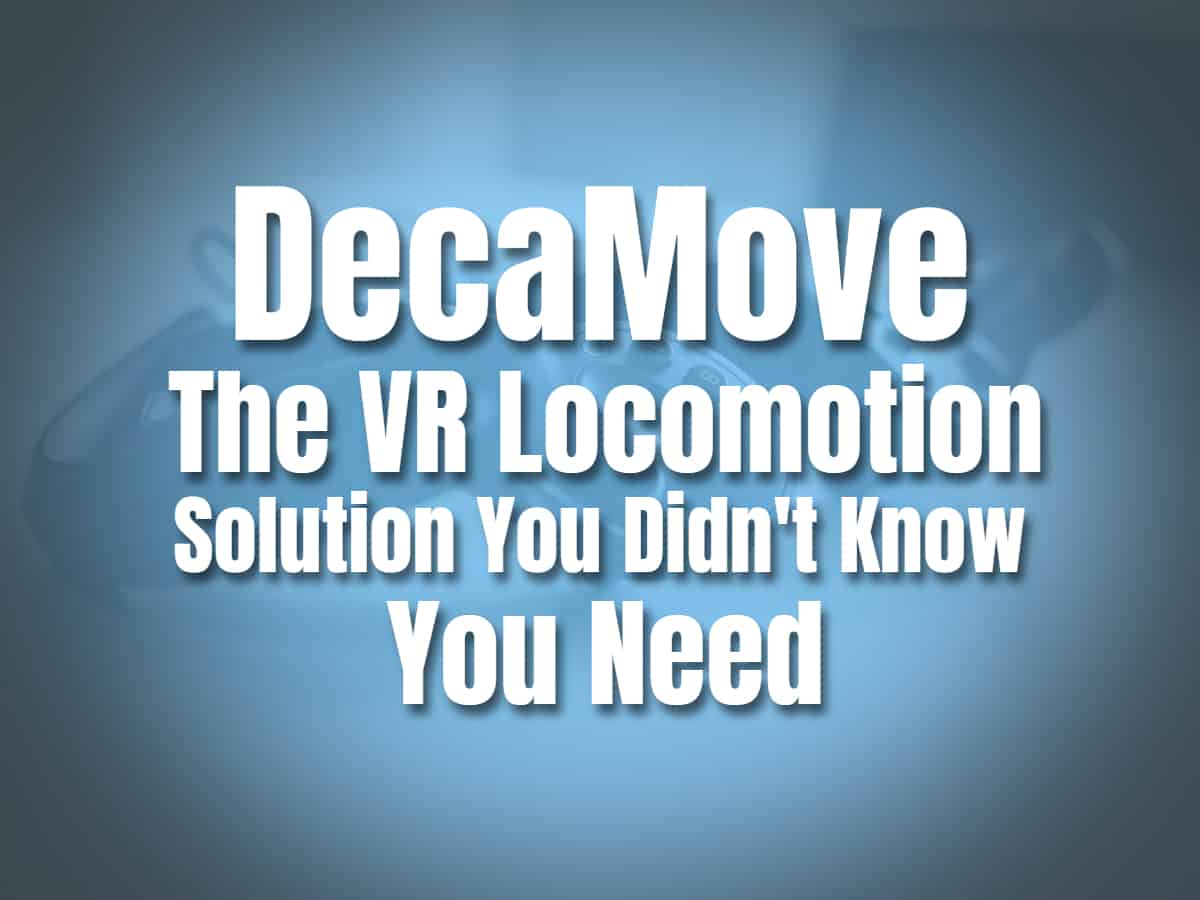 DecaMove the VR Locomotion Solution You Didn't Know You Need
Kuntzman, CEO of Megadodo, announced the details of the upcoming DecaGears last year. He shared information about the company's side brand Deca.
Deca is an emerging company in the VR world. Kuntzman promises upcoming game gears made under this brand name.
In focus today is one of the first VR gear releases from Deca. The DecaMove is an inclusion in the DecaGear 1. But it will be released as a stand-alone VR gear.
DecaGear 1 is a high-resolution VR headset. It has a face tracking system and a hip locomotion system. With the latter called the DecaMove.
Deca received comments for the first 300 units sent out
Deca previously sent out 300 units of their test version. They called it the "blogger edition". Comments for the hip locomotion gear are rolling out. It has been receiving positive feedback for the simple but ingenious ways it works. It certainly did make the VR game experience better.
Positive feedback says it all. It is a useful device we could wish we had earlier.
How it works
A cool thing about this device is that it works with most virtual reality headsets. It can be used with Oculus Quest and Quest 2, Valve Index, HP Reverb G2. For this, it has earned its place in our spotlight. Its SDK made it easy to integrate with most systems.
Right now, it works with any Steam VR games with head-based locomotion settings.
The hardware includes:
USB dongle
Long-range antenna
USB type C charging cable
It goes with a clip in the back so it attaches to the waistband of your pants. The software setup is simple. Pairing and calibration are made easy.
Once paired and calibrated, it works to guide your walk in the direction your hips are facing. So, this could only mean several things. But the most important is how it solves problems on motion sickness.
Motion sickness is one of the problems in using head controllers for navigation. Watch videos of how Decamove helps in tracking and navigation with your hands and body. It provides a new sense of better movement tracking that greatly improves gameplay.
Price and other products by the company
Deca had just closed pre-orders of their DecaGear 1 priced at $450.
The price of the stand-alone hips locomotion device is $69.
Another product they have is a DecaGear clip-on called DecaAir. It is a 7000 mAh battery which allows you to play wirelessly for a good 6 hours. It is priced at $49 and is now on pre-order.
DecaMove is a small device that creates a big shift to the VR game experience
In the grand scheme of things, Megadodo plans to release the Decagear 1 this year. This is with the DecaMove spearheading the way as a standalone device. Or coming as a fully immersive experience bundled in the DecaGear 1.
DecaMove works simply by improving things we could have pointed out earlier. Only if we knew we needed it.
The DecaMove plays a major role in introducing this promising brand to the VR world. With its first product releases, this gains the trust of consumers for this brand.