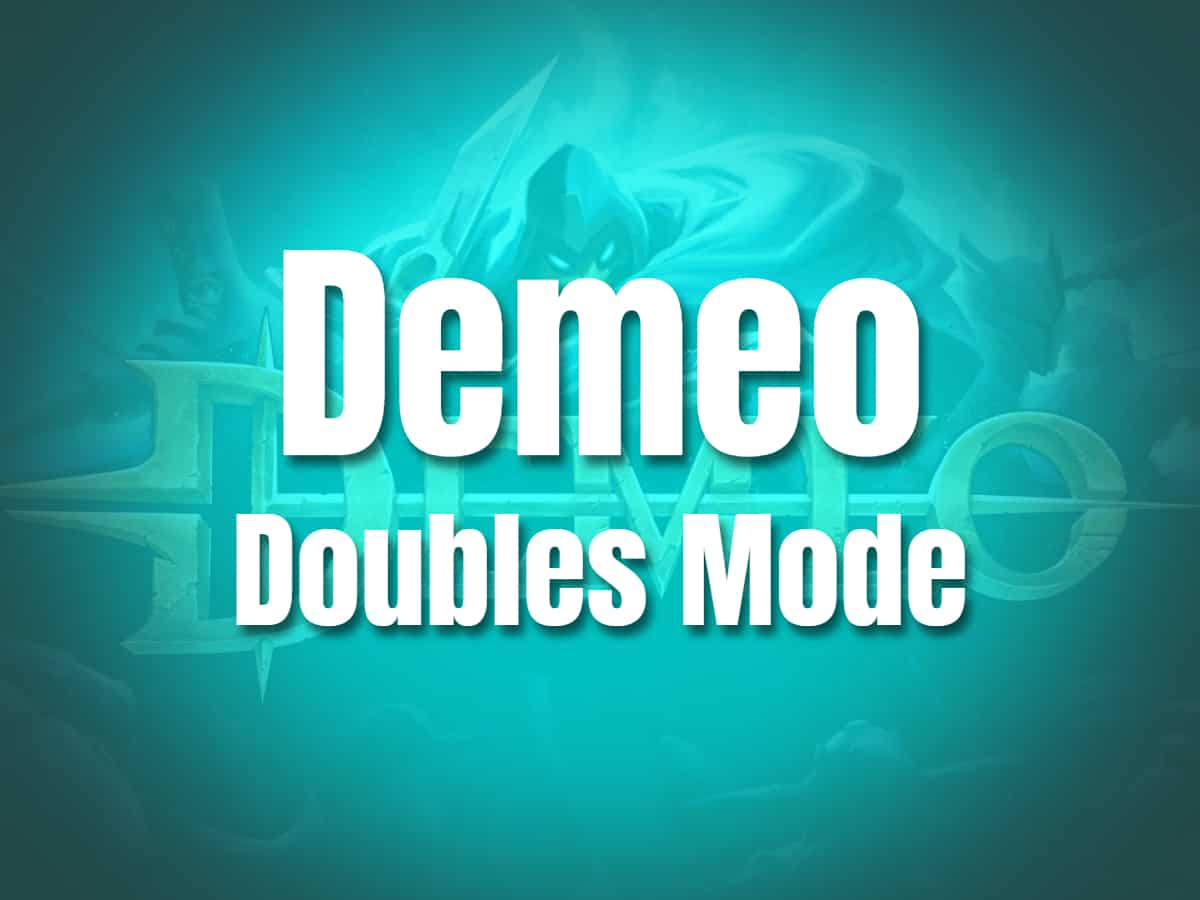 Demeo Doubles Mode: Popular RPG Doubles the Fun with Two Roles You Can Play
One of the most played multiplayer RPGs of today is Demeo. The award-winning game and its creator Resolution Games have had consistent success since its release in 2021. The developers provide attentive updates to the growing fan base. They are now making a tweak to the game's multiplayer mode.
Demeo New Co-op Mode
This tabletop classic RPG is best known for bringing game buddies together for the game. It is a cooperative game with tasks and adventures that you cannot win by yourself. So, the standard gameplay requires you to join up with three more players. This is the normal four-player campaign. Now you need half the number to play.
Demeo tweeted on May 28th to say they have considered the community's feedback. They posted visuals on the tweet that says Demeo Doubles is coming soon. Many fans anticipated it for a very long time, so the devs were met with a great deal of support. And now, a few days back, on July 8th, Demeo finally released Demeo Doubles mode.
In the two-player Demeo mode, one player can take on the roles of two heroes. Two players are all that is required to play the game, each of whom can play two heroes. The enjoyment may thus be had whenever you wish to play by simply inviting a friend instead of three.
Bring a friend to play the game
The new multiplayer game mode is great news for those who play as a tandem. It's pretty common to play side by side with a friend. There is also a good chance that not all of your VR game-playing friends own a copy of Demeo. While others can easily have three friends who are playing the game, it isn't often convenient to get them all together. This time, having just one friend who has it will be enough.
Demeo's recent updates and releases
Resolution Games goes further into strengthening its strong game not just in VR. Now Demeo has entered the PC game realm. Demeo is now available on both VR and PC. With a wider reach of audience and players, we can see more players join the world of Demeo.
Demeo also did some updates to enliven The Heroes' Hangout. Additions to the Demeo VR party place include new boombox tunes and new books to read. To top it all, developers included a painting party you can do with friends.
Demeo has also recently released the fourth adventure: 'The Curse of the Serpent Lord'.This new adventure brings in new enemies, new mechanics, and more options for expansion. The adventure also introduced an addition to the class, the Warlock class.
Tag a friend along or even a member of the family to join. With the recent game mode, it is easier to start a new adventure in Demeo. Whether you own a VR or a PC console, you can join the community.
It is always pleasant to see developers who listen to their people. We hope to see more ways and developments in the VR community that enable easier and better entertainment in VR in the future. Until then, Ciao VR fam!