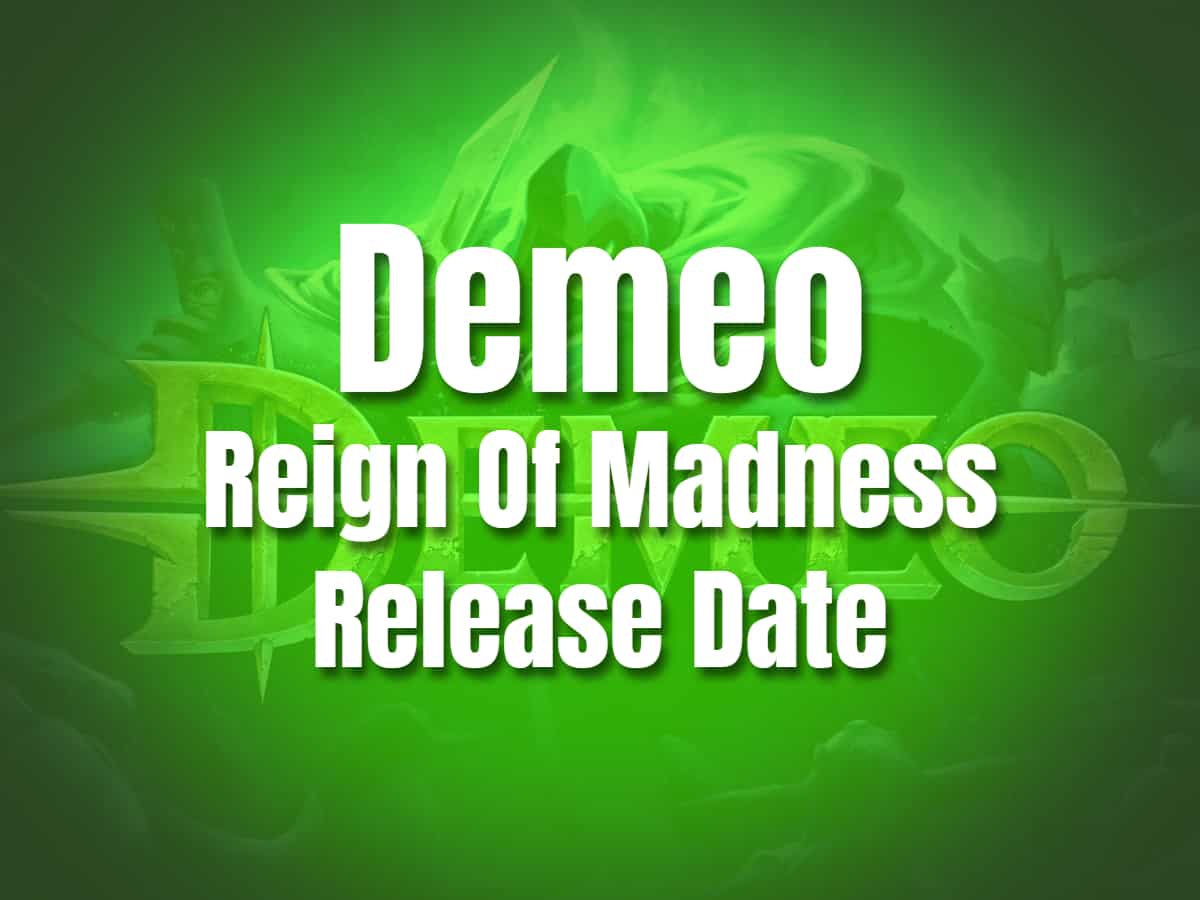 Demeo Reign Of Madness - Release Date
Published
November 29, 2022
under
VR GAMES
Demeo players, are you ready for the next adventure? Demeo is all set to release its latest update for free this December. A new adventure awaits. We'll talk about what's new in this update and the official release date announced by Resolution Games.
The adventure continues on December 15
Demeo is a table-top-themed RPG centered around survival in the dungeon world. It is based on a traditional dungeon crawler board game. The game was originally made for VR and had first released back in 2021. It has since received several awards making it one of the most popular VR games in its category today.
Resolution games update the experience on a regular basis. From the first campaign called "The Black Sarcophagus", three more followed. The three preceding adventures are " Realm of the Rat King", "Roots of Evil", and "Curse of the Serpent Lord".
The latest adventure called "Reign of Madness" is set to release on December 15, giving avid players and new users new content to enjoy. This makes five adventures in total from Demeo's first release until today.
A new content, a new story to tell
The peaceful harmony of the town of Ends was broken by a sudden quake a few days ago. Chaos ensues as terrifying creatures crawled from under to the central square. Madness reign as death and corruption flood the town.
Rálma calls for help to wage war against the creatures below. The battle begins with a hint that this mission is towards the "end in sight".
Stop Rackarn, the resurrected mad elven king, in this madness adventure. Demeo Reign of Madness will see the reign of madness end as players close the Rift Bridge once and for all.
New characters
The new Demeo DLC coming this December also comes a new NPCs like "The Beggar". It also introduces a new hero, the brutal Uhrak. He is a former pit fighter champion and wields the "Hook of Varga" during combat. This new update will also give us a new class called the Barbarian.
Demeo and this latest update is available on PC VR and the Meta Quest platform. Check for any running promos since the title is part of the Quest Black Friday Sale. The discounts end on November 29 at 10 PT.