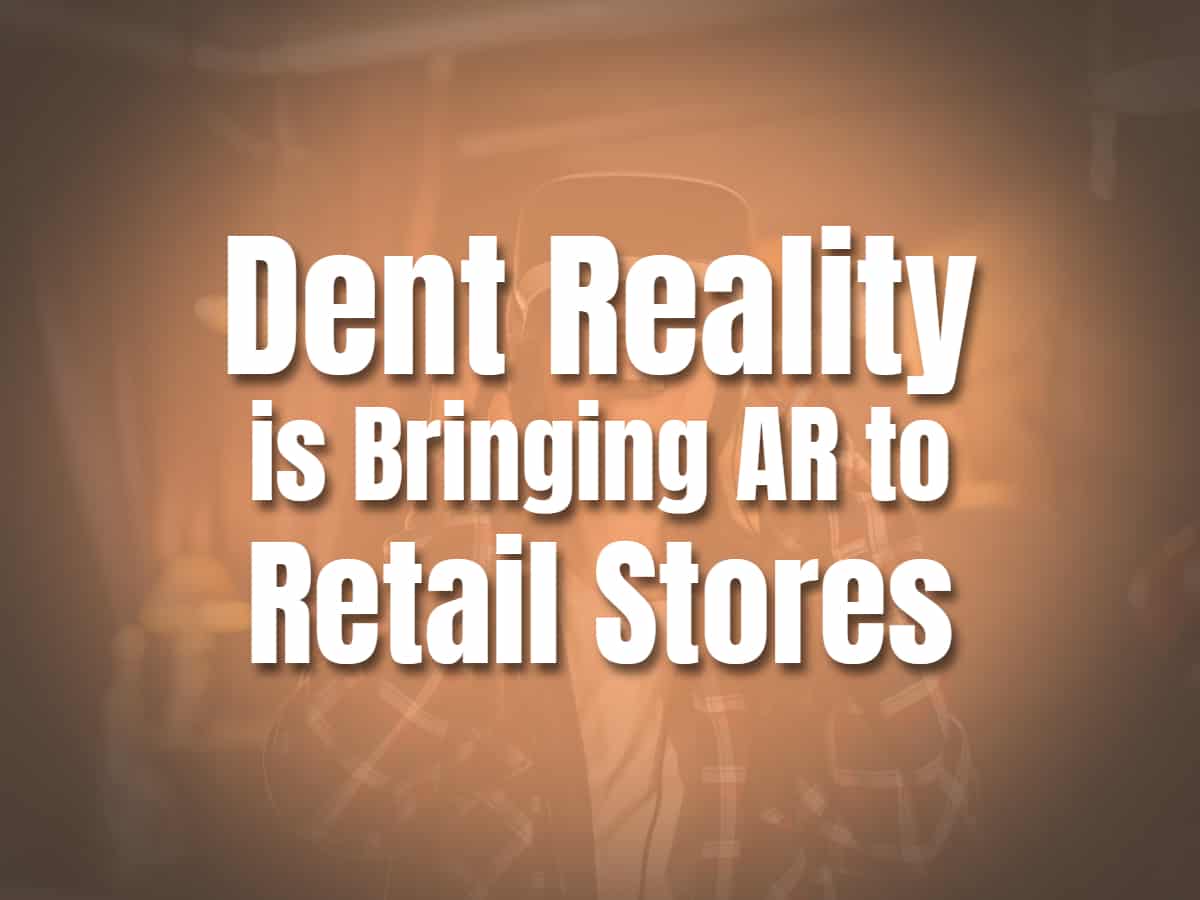 Dent Reality is Bringing AR to Retail Stores
Published
November 30, 2021
under
MORE
Another startup has joined the huge digital revolution to bet on the future of the multi-trillion dollar metaverse economy. After the tech giants Meta, Microsoft, and others shared their vision of the metaverse, more companies got serious about starting their innovative ideas and joining the industry. Things grow more interesting as each company tries to establish itself on the map and make a mark in the virtual world.
We're pleased to see some extremely helpful AR and VR integrations that give real-world answers to real-world problems. This is in addition to gaming and entertainment. Dent Reality, a business headquartered in the United Kingdom, is one of the companies pursuing this approach. Let's take a look at the new ways they're bringing augmented reality to the retail sector.
Raising funds for a pioneering AR platform
Dent Reality has announced that initial funding has been raised to forward AR technology uses for retail stores. The company has raised £2.5 Million to get started with their very own platform that will be useful, especially for retail businesses once they are ready to establish their presence in the metaverse.
We got some big-name investors backing this company's vision and innovation. These include Pi Labs, Sugar Capital, and 7Percent Ventures. The funding from these investors will be allocated to expand the company's team. This is to accelerate the process of getting more businesses into the metaverse. The company will extend its reach to get new retail stores on the platform and explore more retail industries that can use this technology.
The company claims the future integrations could be quite extensive. Various sectors such as airports, museums, and campuses will find it useful.
Dent Reality's technology and what it can do
In a nutshell, the technology of Dent Reality is all you need to map, explore indoor spaces, and accurately position items there. It provides in-store navigation using your mobile device. It can also give you prompts and useful information about items you are looking for while navigating.
The technology combines both the digital and the real world to create a new level of shopping experience for users. Dent Reality is dedicated to "building the digital layer for the physical world". Follow their updates on their official Twitter account.
This year, they have shown how straightforward their technology works in this post.
AR is changing the world of retail
The pandemic proves that AR is more useful to retail than ever. In the past year, trying before buying became popular. From cosmetics to furniture, you can now try out items before buying them. It is quite convenient.
The epidemic enhanced people's preference for internet purchasing over traditional shopping. As a result, many firms have turned to these augmented reality solutions to bring their products closer to consumers. Also, to have more customer engagement, especially with those who prefer the comfort of their own homes. AR apps have been extremely helpful to aid marketing strategies. Augmented reality tools provide a new alternative to the physical shopping experience.
Dent Reality and other firms exploring straightforward solutions are likely to play a large role in making AR/VR a part of people's everyday lives. This is especially true now that the metaverse is being built up as a big marketplace of products and services.
The metaverse, as Mark Zuckerberg put it, cannot be controlled and developed by a single entity, no matter how large it is. It's the result of a collaboration among forward-thinking businesses.