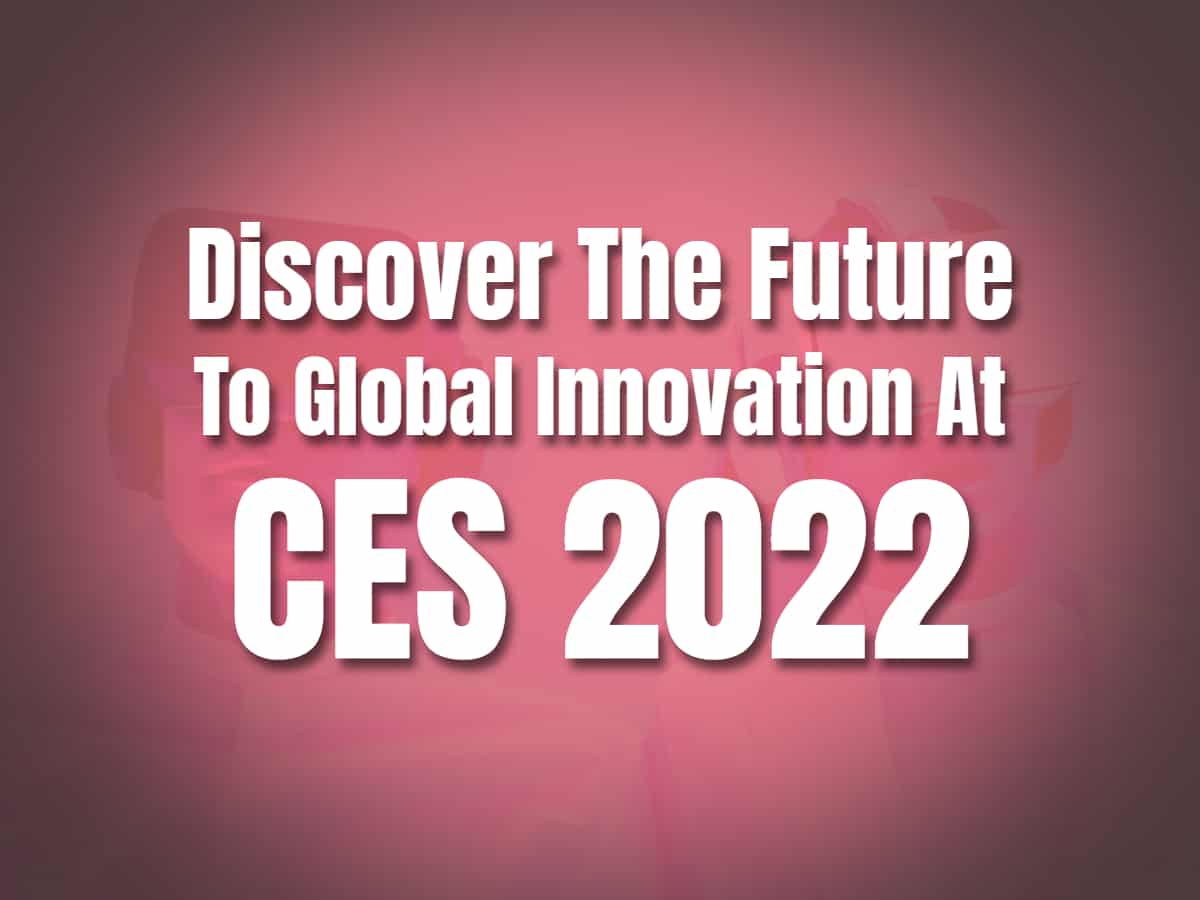 Discover the Future of Global Innovation at CES 2022
Published
January 7, 2022
under
MORE
The Consumer Electronics Show (CES) is one of the most coveted events, bringing together numerous industries to showcase the best and most exciting innovations available today. This year's event still reflects the current health crisis, but it raises new hopes that innovations will continue to bring in solutions that the world desperately needs now more than ever.
The event began on January 5th and ended on January 7th, 2022, a day earlier than usual. The in-person event took place in Las Vegas and was held in accordance with strict health protocols, with the option to participate digitally. Here are the most important details about the event this year.
Why it matters
CES brings together industries from all over the world to show consumers the future of innovation. These innovations point to a bright future for improved consumer experiences and problem-solving.
The pandemic brought new challenges, but it also gave consumers new eyes to see the practicality and usefulness of innovations for working smart and living smart. As consumers, we are the ultimate benefactors of these companies that are constantly striving to provide solutions to real-world problems.
CES is the most influential tech event in the world. This year, consumers expect to see more innovations that respond to world health, safety, and improving the quality of life all over the globe.
Over the years, CES has provided a platform for these innovators to connect with consumers, investors, and industry leaders. This creates an ever-increasing synergy that enables innovators to support consumers and transform lives.
CES features transformative technologies of 2022
Changing lives all around the world, participants of the events show transformational technology that will change the way we live. These technologies include:

Key participants of the event
The event featured keynote speeches from Samsung and General Motors. Samsung presented its vision of "Together for Tomorrow" focusing on sustainability as technology advances us to the future. Meanwhile, General Motors presented the electric version of their iconic truck Chevrolet Silverado EV.
Key participants include Bosch, Intel, LH, Panasonic, Qualcomm, Samsung, Sierra Space, and Sonny. The much-revered projects by these companies made the event exciting. Bosch for one, a CES 2022 Awards honoree, provided practical innovation on smart connected biking solutions.
Find out exciting innovations for today and the coming decade at CES 2022
The wealth of innovations that came down to meet the world during the event is truly inspiring. There have also been AR/VR sightings that will undoubtedly bring a smile to our faces as enthusiasts. The world today is more reliant than ever on technology-enabled solutions, not just on what has traditionally worked. These innovators have deconstructed human needs and issues. Despite the challenges and new ones we can expect in the future, they diligently come up with solutions to improve our lives.