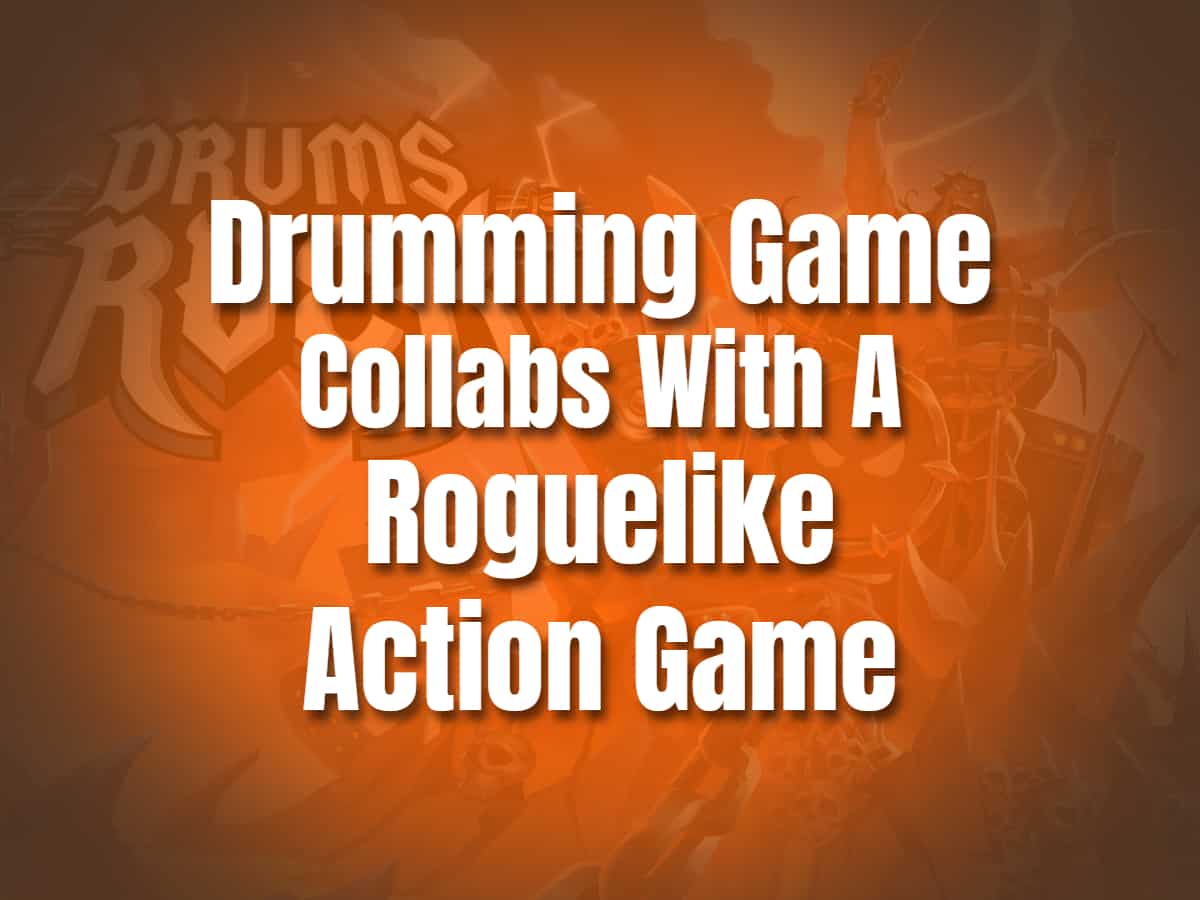 Drumming Game Collabs with a Roguelike Action Game
A roguelite action game joins forces with a virtual reality drumming game in a new collaboration. It's an intriguing combination, but it's surely neither the first nor the last in VR. VR becomes more exciting as developers collaborate and join forces to bring more imaginative concepts to life. This time it is Schell Games and the developer Garage51. See what interesting mix they come up with.
Schell Games and Garage51 unite
This time, acclaimed developer Schell Games teamed up with Garage51 to create a unique VR drumming experience. Kneon Knightmare, from the Until You Fall soundtrack, will be part of the unique Drums Rock VR experience.
To accompany the Drums Rock tracklist, a significantly heavier cover version of Kneon Knightmare will be delivered. There will also be aesthetic alterations, such as bladed sticks and hands that are identical to the player character in Until You Fall. In the game, players also get to use the Until You Fall drum set.
More about Drums Rock
Given that Schell Games' Until You Fall is a big title in VR, most of you are familiar with this sword combat game. Bringing it to a game like Drums Rock is a must-see. Drums Rock takes after the likeness of the game Rock Band and later Guitar Hero games.
Drums Rock is a virtual reality drumming game. It's a virtual reality rhythm game that uses drumming beats and motions to rock the tracks hard while players smash demons. Destroy hordes of demons as you rock the rhythms. Drums Rock takes being a rock hero quite seriously as you fight your way against enemies.
The game is currently on early access and the planned launch date on Steam is June 3rd, 2022. In a news post on Steam last weekend, Garage51 shows openness to more collaborations in the future. The game is also available on Quest's App Lab.
The VR game Drums Rock is introducing an interesting mix to its playing experience even before it has officially been released. It's one of many adventurous developers who aren't scared to experiment and collaborate with other developers to add new creative juices to the mix.
Which devs do you want to see collaborate in VR? This positive trend in the VR world is quite refreshing. We anticipate even more innovation in VR, with all of the different twists and collaborations delivering incredible entertainment for us.