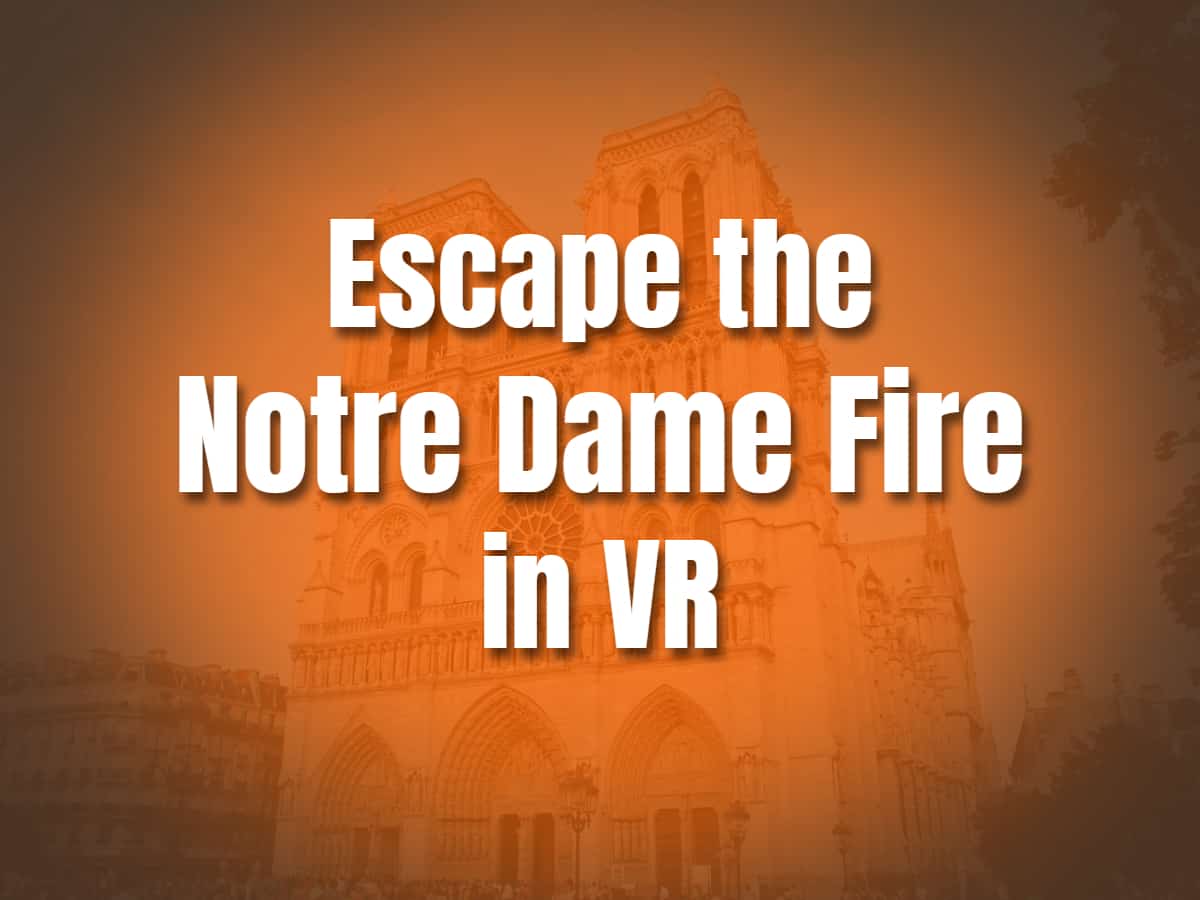 Escape the Notre Dame Fire in VR
Published
January 20, 2022
under
VR GAMES
Last weekend, we've talked about the restoration of the Notre Dame Cathedral into its full glory through VR. With these possibilities come other experiences that will help us immerse in the beauty and tragedy of the past. History comes back to life as VR takes us to a new and interactive experience of being at the forefront of Notre Dame Fire in 2019.
Ubisoft partners with Notre Dame on Fire production
A big name in the gaming world has now partnered with the docudrama production led by the screenwriter, producer, and film director Jean-Jacques Annaud. The IMAX-shot documentary film will depict the drama and the harrowing events that happened that day on April 15, 2019, in Paris, France when the magnificence of Notre Dame Cathedral collapsed to ashes.
Ubisoft is the first and only choice by the director himself. We can remember that this firehouse game studio had released a free-to-play experience called Notre-Dame de Paris: Journey Back in Time back in 2019. They have a solid head start because they already have a 3D model of the cathedral. They will be creating a one-of-a-kind virtual reality escape game based on the events of the Notre Dame fire.
Pathé, a distribution company will also take part in making the new VR experience a reality. The location-based VR escape game is anticipated to be released in March 2022.
Be a Parisian firefighter in this interactive game
To begin with, the game is intended to be released as a team-based multiplayer game in which you may play with your pals. This escape game is similar to other escape games in that you must work together as a team to solve puzzles and solve problems before the clock runs out. The backdrop and narrative, as well as the graphics that transport you through a significant period of history, are what make this game special.
The goal is to escape the fires unharmed. You'll take a tour of the cathedral as you pass through it. You'll be on the lookout for artifacts as you do. Fight the fire to save Notre Dame. The VR experience is planned to last an hour of fantastic historical immersion at its best.
Besides transporting us to the future, VR also allows us to recall and remember the past. The more we progress with the usage of virtual reality, the more opportunities for new experiences arise. We also recognize how valuable VR technology can be in a variety of areas, including entertainment, business, and others.