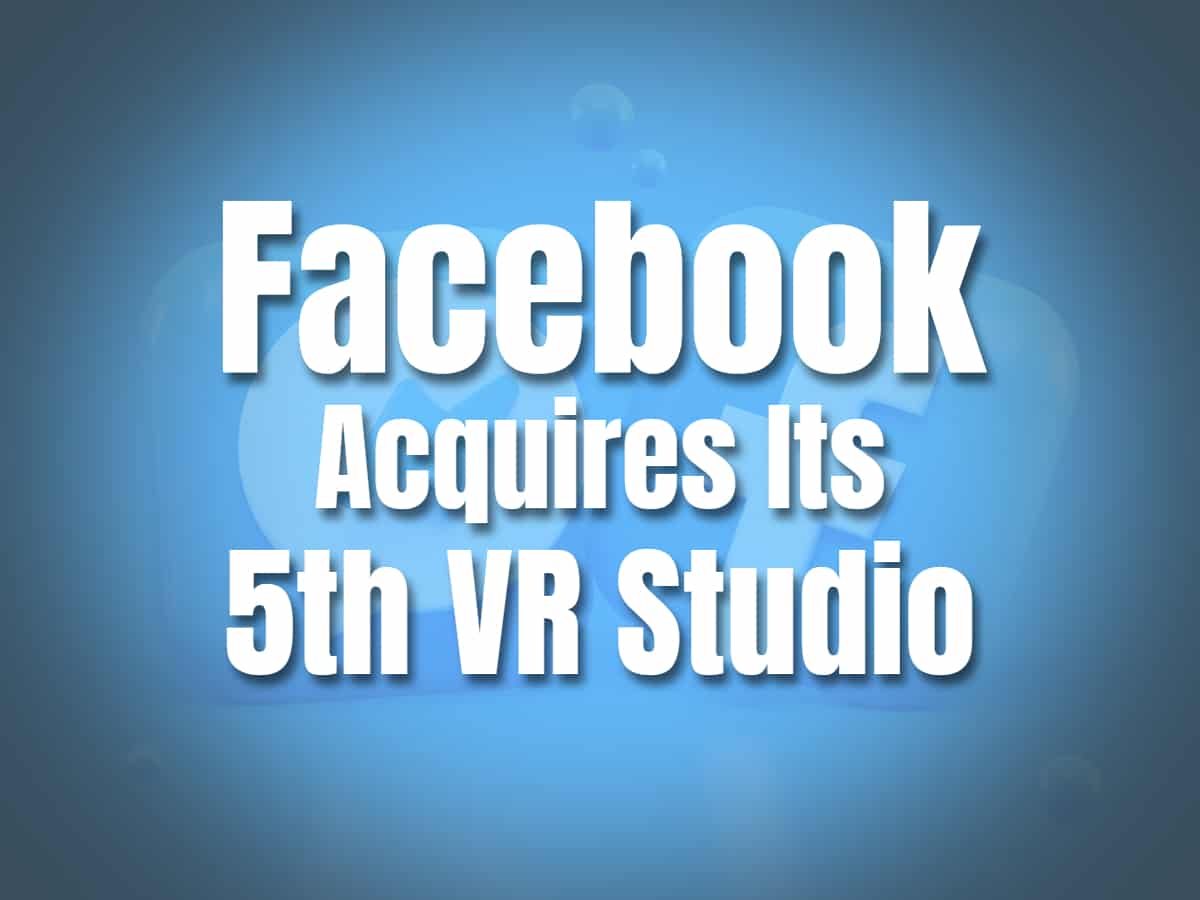 Facebook Acquires Its Fifth VR Studio
Published
June 15, 2021
under
MORE
Facebook has been consistent with its trend of acquiring game studios over the years. The buying spree continues as Facebook buys its fifth VR studio last Friday, June 11th, 2021. The creators of Population: ONE just joined four others as the newest of Facebook's VR studio this year. BigBox VR, creators of Population: ONE is now officially acquired by Facebook.
Let's have a recap of Facebook's successful acquisition of VR studios over the years. Know more about the latest addition to its roster of game studios and what this could mean for the VR community.
Population: ONE developer BigBox is Facebook's fifth VR studio acquisition
One after another, Facebook purchased another shooter game studio. This is after purchasing Downpour Interactive makers of Onward.
Population: ONE from the developer BigBox VR is a popular first-person shooter. It was launched in 2020. Population: ONE lets players team up in groups as they battle against other teams. The last team standing wins as they battle across an enormous map. The VR game is currently on its second season which takes the exciting Wild West theme.
Not long after launching Season 2: The Frontier, BigBox VR is teasing fans of a Team Deathmatch. Things get more exciting with future updates. What more can Facebook bring to the advantage of Bigbox VR studio? Fans are excited to find out. Both Population: ONE and Onward are the highest earners on Oculus Quest.
Other game studios purchased by Facebook
Beat Games
Facebook's first acquired game studio was Beat Games. Facebook's Oculus VR became the Beat Games parent company in 2019.
Beat Games is the developer of one of the most popular rhythm slicing games in VR. Beat Saber had millions of copies sold and is still counting. This VR game lets players swing sabers at incoming blocks while syncing to the beat of awesome music. Beat Saber has since achieved many great things as a game since partnering with Facebook.
Sanzaru Games
This game studio was established in 2006. They have developed at least 4 awesome games on the Oculus platform since 2016. Facebook acquired Sanzu Games last year. That's back in February 2020.
By that time, Sanzu Games had already achieved success. This was with the release of the critically-acclaimed game Asgard's Wrath. This VR game is a Norse-themed game that is coined by critics as "the most ambitious and impressive VR game ever".
Ready At Dawn
In the same year 2020, Facebook also acquired Ready At Dawn. This game studio is the proud developer of the popular VR adventure game Lone Echo.
Lone Echo is a role-playing game set in outer space. The player takes the role of an AI assisting a human captain. It is a problem-solving game that takes players into a unique outer space adventure in VR.
Downpour Interactive
It's the most recent acquisition of Facebook before Bigbox VR. Downpour is the developer of another tactical first-person shooter Onward. Downpour has a loyal community because of its perfect use of both social and gaming experiences for its players.
Downpour made a promise to its nearly five years old community. They promised that they will continue to provide better gaming experiences. That is not just for Oculus Quest but for all players on all platforms.
Facebook is at an advantage partnering with the best game makers in VR
Facebook doesn't disclose the terms of their agreement between these developers. We can tell that the developers see the advantages of partnering with Facebook. They can still work independently in their studios. The main focus is to bring a high-quality Oculus VR gaming experience. This is nothing but good news for everyone.
These developers probably see the opportunity to forward their plans and goals. They can develop better games in VR with the help of Facebook. Meanwhile, for Facebook, we see this as a robust move. Facebook is securing the Oculus platform for the best of VR this year and in the coming years. It is also a great way to rally loyal communities around these VR games. This will support the current success of Facebook's Oculus Quest.
What do you think about Facebook's consistent trend in purchasing game studios? We'd love to hear your thoughts in the comments below.