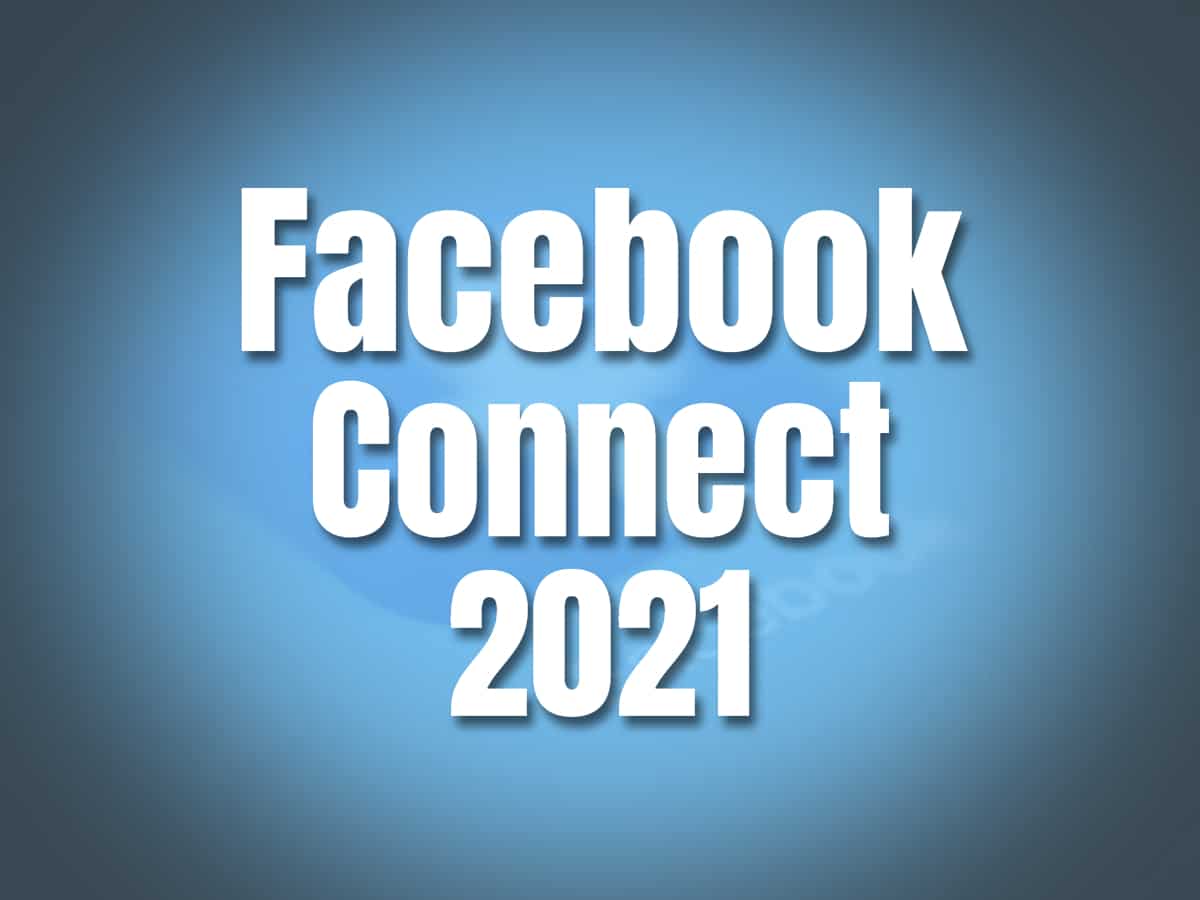 Facebook Connect 2021 Full Line-up is Out
Published
October 19, 2021
under
MORE
One of the most anticipated events in the tech world is Facebook Connect. Happening once a year, Facebook Connect's main highlight is Facebook CEO's keynote address about his vision and everything amazing about Facebook.
AR/VR is having a big year this year. From previous years, significant progress has been observed. With the international success of the Oculus Quest 2, Facebook has made significant progress toward its goal of building bigger, better, and more connected worlds.
In this year's Facebook Connect, here are some of the most interesting keynotes moments. These will keep you up to speed on what's going on at this giant company as well as its intriguing future.
In the spotlight of this year's event is the future of Metaverse
Facebook Connect has events and sessions that unlock at different times. Some of them are instantly available after the main keynote. The highlight keynote address by Facebook's CEO is predictably about what is currently being talked about often by himself lately.
Mark Zuckerberg has shown great enthusiasm about the metaverse recently. This year we are expected to know more about where they currently are and their future big plans on Facebook's metaverse.
According to Facebook, the metaverse is "a place of new immersive experiences and the next evolution of social technology, built by people like you."
On October 28th at 10 a.m. Pacific Time, Facebook CEO Mark Zuckerberg will make his much-anticipated keynote address. This will kick off a series of Facebook Connect events. More keynote moments, events, and sessions will follow.
Other Facebook Connect Moments to Keep an Eye On
Connect with Carmack
This has been a people's choice since they had enjoyed the unscripted session with Oculus Consulting CTO John Carmack in the past. Carmack will directly answer questions about virtual reality straight from the Facebook Reality Labs. This happened a few hours right after Zuckerberg's keynote address. Check here for more details and the exact schedule.
Rapid Fire: Oculus Answers Your Top Questions
Richard Duck, Oculus Launch Manager, and others will respond to the most frequently asked questions by developers about Oculus. After the main keynote, Rapid Fire becomes available. Make sure to keep an eye on this page so you don't miss out.
AR experts gather to educate people about the latest technologies and announcements as they build social AR worlds and experiences. Check here for more information about Building For the Future and get excited about what the future holds for social AR.
Don't miss out on any of these events and sessions by signing up for Facebook Connect. The full list of schedules is available here. Which part of the Facebook Connect yearly piques your curiosity the most? Let us know, and we'll start a discussion here.