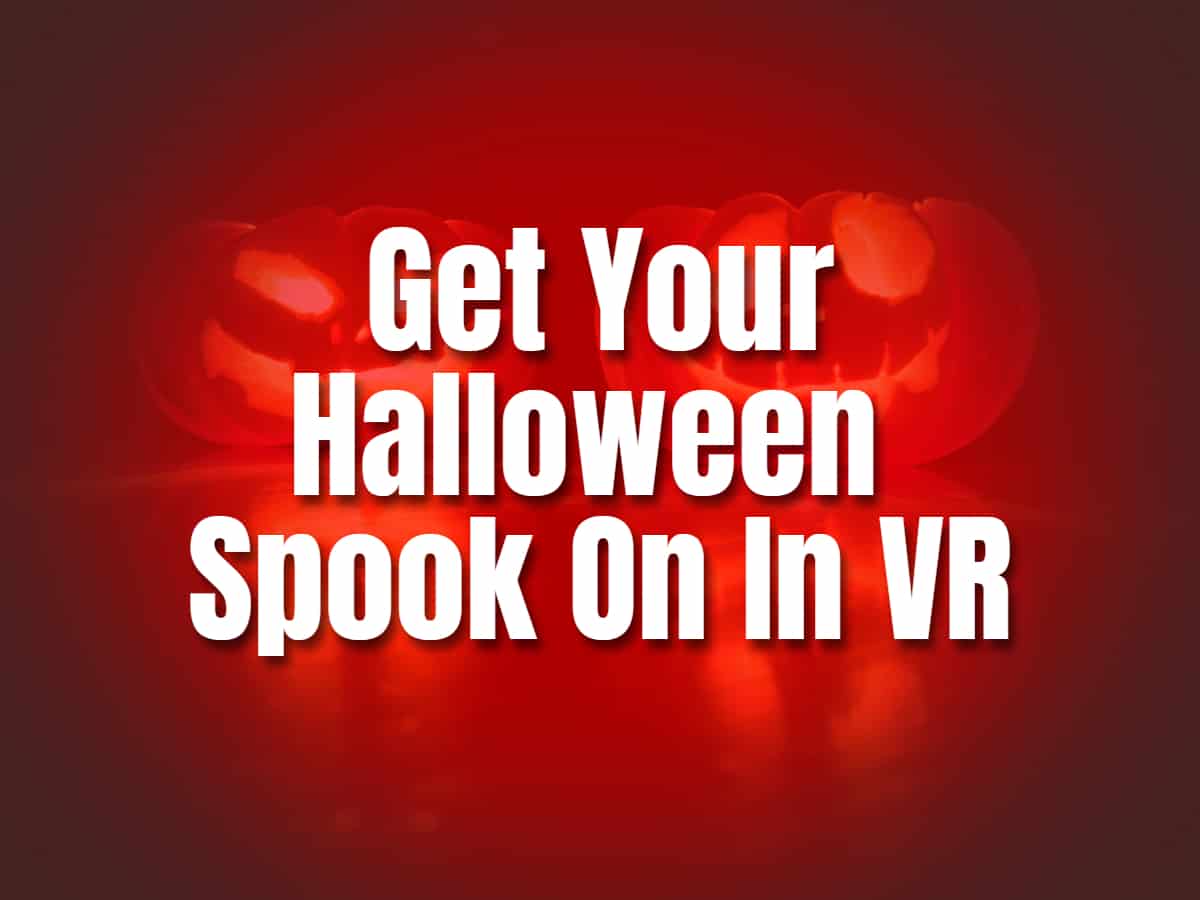 Get your Halloween Spook on in VR!
Published
October 25, 2022
under
MORE
Halloween is just around the corner, and what better way to get into the spirit than by exploring some of the best VR horror experiences out there? Whether you're looking for a good scare or just some fun and games, VR has something for everyone this Halloween season. So put on your headset and get ready for some ghostly encounters! Here are a few suggestions to make sure you get your Halloween fix.
Eli Roth's Haunted House
Format: 180-degree VR film experience
Horizon Worlds
From the director of 'Cabin Fever' and the 'Hostel' movie series, Eli Roth brings the Doll House to VR. Starring Vanessa Hudgens and you in VR, this experience premiered on Friday, October 21st.
Go to Horizon Worlds Venues to locate the experience. Just find its movie poster at the Theater.
New Deadwood Valley experience
Format: Full-body multiplayer VR experience
Sandbox VR Location
This is the place to go if you have buddies who want to celebrate Halloween in virtual reality. The New Deadwood Valley experience is a location-based one. It can be played by 2 to 6 players. Check out Sandbox VR locations here.
Tokyo Case
Format: 360-degree film
Meta Quest TV
Meta Quest TV presents a chilling short film in two parts for those who love Japanese horror. The short film is around 23 minutes long. It follows the character Remi. She is a natural psychic who works as an assistant to a psychic detective. When Sensei, the psychic detective, was killed by a vengeful spirit, Remi took over.
The second installment of the two-part film premiered on October 21st and now Tokyo Case is ready to be experienced in full in time for Halloween. Check out the harrowing short film here.
POPULATION: ONE event for the Halloween
Format: In-game event
Steam
This Halloween in-game event is available for Steam starting on October 26, 2022, and ends on November 2, 2022.
Expect the following during the event:
Night mode: Anytime can bring about a chance night match. Battle in night mode.
Boo-tech: Even after death, your work is not done. As a ghost, you can pursue your adversaries.
New Spooky Store Skins
"Re-Animated" Monthly Match Rewards
Monthly Matches Tiers:
Blackwing Bundle
The Murder of Crows Bundle
The Heartless Pack
Meta Quest recommended games list
Format: VR games
Meta Quest
Also remember to check out Meta's list of suggestions, which was published on the Oculus blog. Check out the list below, both recent and older VR games included.
Ghost Giant
Waltz Of The Wizard: Extended Edition
Resident Evil 4
The Walking Dead: Saints & Sinners
The Room VR - A Dark Matter
Red Matter 2
Wilson's Heart
Duck Season
Arizona Sunshine
Wraith: The Oblivion - Afterlife
Blair Witch: Oculus Quest Edition
Paranormal Activity: The Lost Soul
Cosmodread
Five Nights At Freddy's: Help Wanted
The Twilight Zone VR
Lies Beneath