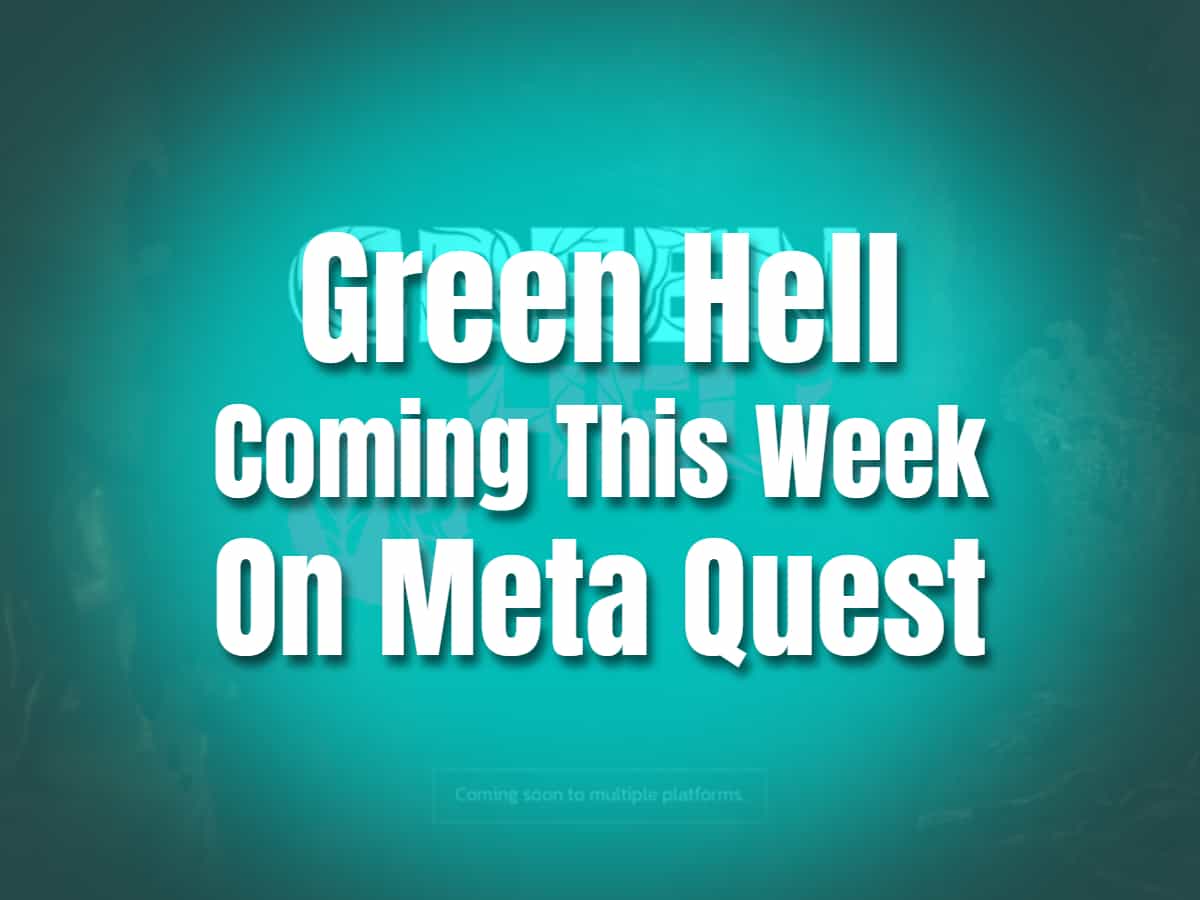 Green Hell is coming this week on Meta Quest
Your survival journey begins as the much-awaited game Green Hell VR finally releases sooner than we expected. Green Hell is a first-person jungle survival game developed by Incuvo for VR. A similar game was first released as a video game in 2019 by Creepy Jar.
The game stirs interest in the VR community for its authentic recreation of the Amazon jungle. While the game is a success in PC gaming, much is expected of the experience in VR.
VR game release on Meta Quest
With the release coming up this week, Green Hell also released a new trailer video showing Quest gameplay. The game is to be released on Meta Quest on April 7th and is currently on pre-order as of writing.
Preorder the game on Meta Quest with a 10% discount. This promo runs until the release date. If you've been waiting for this game to arrive at Meta Quest, time to grab it now. Watch the new trailer video here.
PC VR gamers have to wait until May
Incuvo has decided to take the time to address some issues to deliver a flawless game on PC VR. During the demo duration in February, the game encountered a few issues. There were some judders, pop-ins, and performance issues.
Meanwhile, you can add the game to your wishlist and wait for the official announcement. The PC VR version is expected to be released in May.
What to expect
If you've been waiting for the game to come out, that means you already know a lot about it. This is for someone who is not familiar with the game and wishes to discover a fresh game to play in VR.
The video game was launched in 2019 for Microsoft Windows, 2020 for Nintendo Switch, and 2021 for PlayStation 4 and Xbox. The version has an optional story mode for the character Jake Higgins who is an anthropologist in search of his missing wife.
The Amazon jungle survival game was freshly refurbished into an incredible VR experience. The gameplay starts with the same character Jake Higgins who woke up alone in the Amazon jungle. Stranded in the dangerous jungle, he must find his way out with only a few things to start: his smartwatch, backpack, and the survival guide.
You must learn to make your own tool, build your own shelter, hunt, and make your own medicine, just as in the original game. Staying well, defending oneself, and staying alive are the main objectives. You'll have to deal with hunger, thirst, weariness, wild animals, tropical diseases, and failing mental health. How long can you survive?
The Quest experience
The VR game promises a whole new experience in its Meta Quest version. Survive the Amazon in the first person using a standalone VR device for the first time. The Meta Quest 2 version is intended to maximize the performance of a standalone device in this highly immersive environment and gameplay. Experience full immersion in this epic journey in the legendary Amazon.
Green Hell is the sort of game that must be seen and experienced in VR. It may transport us to a world and a character that we only fantasize about. The perils and the vast open world of VR contribute to the thrill of playing these games. We're looking forward to the stunning sights and engaging gameplay that will transport us to the game's world as we play safe and sound at home.