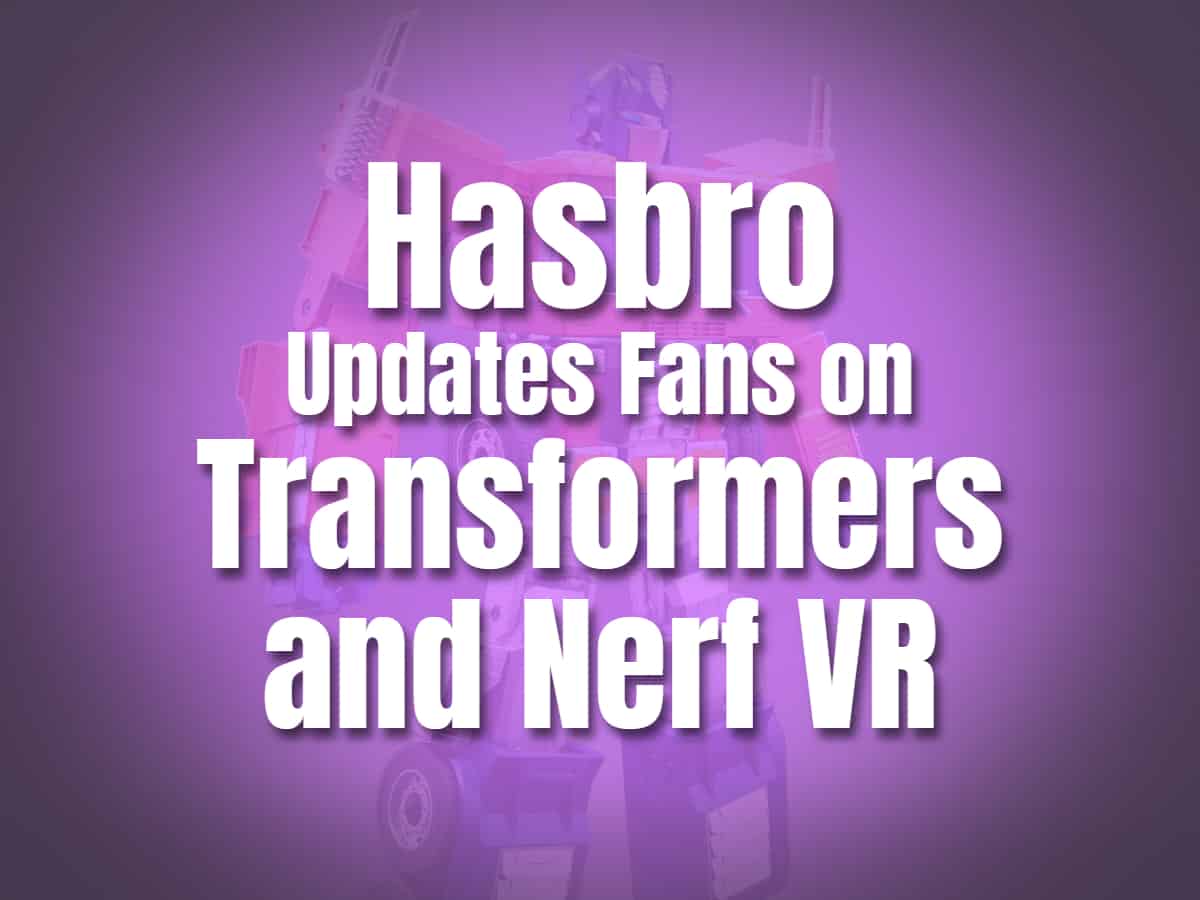 Hasbro Updates Fans on What's Coming for Transformers and Nerf VR
Published
October 26, 2021
under
VR GAMES
Hasbro, the world's leading toymaker and entertainment company, is taking exciting steps to bring epic games to VR. The company had previously brought classic games and board games to VR. Now, it is bringing another, make that two, big titles in VR.
Transformers Beyond Reality and Nerf Ultimate Championship got their own little spotlight during the Hasbro Pulse Con 2021. This two-day event featured all of the exciting events and products of Hasbro. You can watch the replay of the virtual event here.
Hasbro's first home VR: Transformers Beyond Reality
This isn't the first time we heard Hasbro getting its hands busy bringing Transformers entertainment to its fans. Minority Media in collaboration with Hasbro has delivered Transformers VR Invasion last year. However, this was location-based entertainment in VR. Hasbro has also partnered with Niantic in bringing Transformers: Heavy Metal, an AR game, to mobile devices.
Another of Hasbro's first, this year the company announced during Hasbro Pulse Con their first home VR game. Transformers Beyond Reality is a first-person shooter action-packed VR game in arcade style.
Hasbro has partnered with developers Metaphor Interactive to release the game on Steam and PlayStation VR. It is expected to arrive in time for the holiday season this year. The short but sweet announcement leaves fans with a debut trailer.
Hasbro, known for bringing iconic characters closer to their fans, will have VR players play side-by-side with Optimus Prime and Bumblebee in this new home VR experience.
Nerf Fans meet the newest characters in virtual reality
Epic Nerf battles await as Hasbro cooks up exciting aspects of the games such as new characters to love. Probably one of the shortest trailer videos we've seen, but enough to show the power of Nerf fandom itself.
This could be a challenge to the First Season of Nerf in VR. The creative team, Secret Location, has to develop inclusive characters. These characters are well-thought, intended to be relatable for the rest of the Nerf world.
Hasbro offers new characters to love. Quite an exciting detail of this upcoming game is the introduction of these characters that represent the epic game during the Hasbro Pulse Con. Secret Location, known for great storytelling, had created these characters with interesting personalities and of course a backstory.
Float - Queen of Dexterity and Rhythm
A Korean breakdancer with the energy and style meant to succeed in the Nerf Arena. With a knack for competitive gaming, she is a superstar who will prove people wrong.
Vault - The Parkour Legend
Not the person who likes the spotlight but wants to prove to the world that he is best in what he does. This French parkour expert is innovative, creative, and most likely to change the rules of the game.
Sprint - The Olympian Track Star
She hails from Jamaica with a strong history of competitiveness. She'll take on any challenge. She is confident and has a cocky vibe to sports like the Nerf championship.
Clash - The Fierce and Gentle Leader
This American QB superstar is a fierce player but also gentle on the streets. He has all the makings of a leader, completely balanced and real.
For updates on Nerf Ultimate Championship, which is expected to launch next year, visit their website and follow them on Twitter. We can expect another update and details about the VR game this December.
The parent company Hasbro has made major partnerships with premier partner brands. With their latest partnership with talented game developers in VR, we expect them to bring more iconic characters, great storytelling, and all the fun in VR.