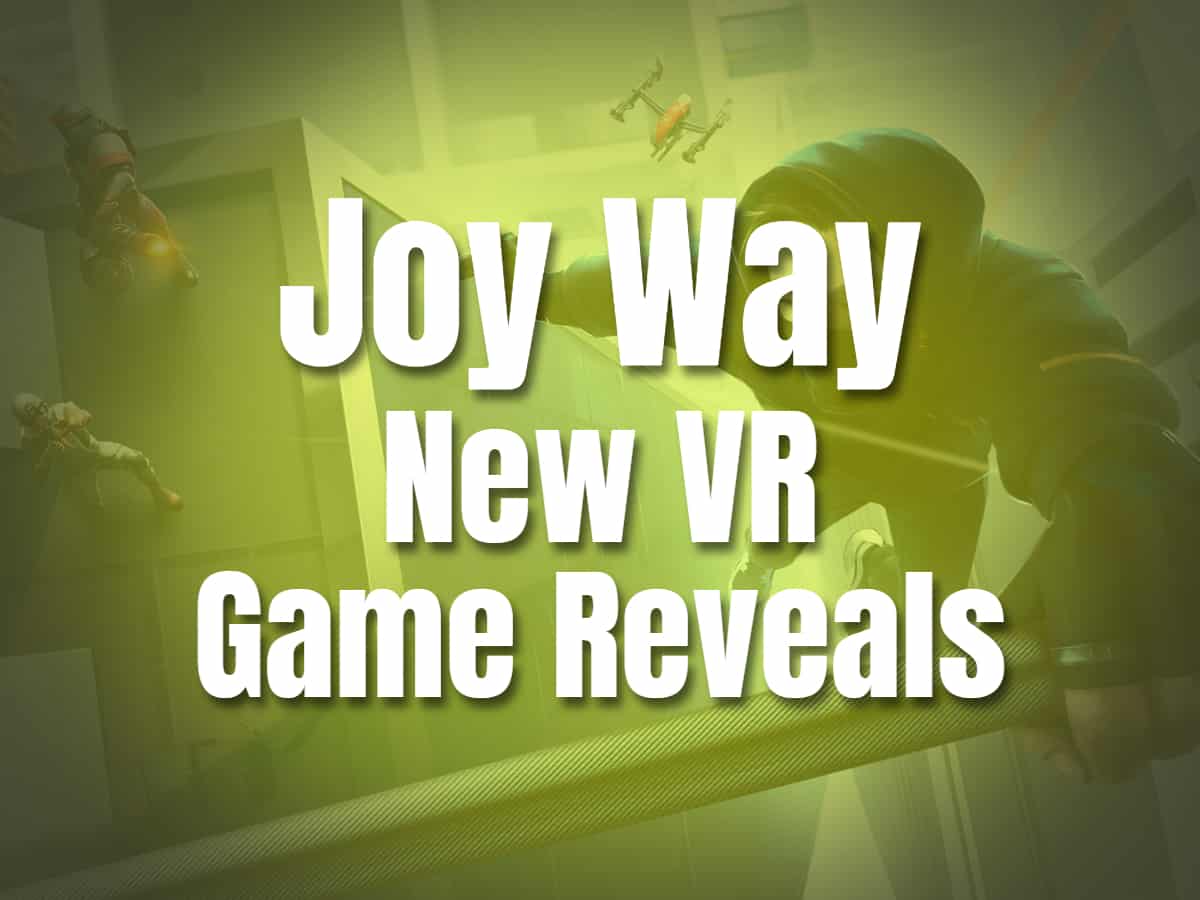 Joy Way New VR Game Reveals: New Parkour Realms
Published
December 13, 2022
under
VR GAMES
Are you ready to unlock new realms and explore entirely new worlds of movement-based locomotion? Joy Way, a game development company, is delivering on its promise with two brand-new game reveals. These innovative and immersive VR games will transport you from the comfort of your own home into new realms. Get ready to be challenged and move it, as each of these titles offers compelling twists and turns for gamers of all skill levels.
Enjoy the thrills of parkour, the art of movement
Stride, JoyWay Studio's first VR adventure parkour title, was launched in August 2021 for Meta Quest. Stride VR was later released on Steam VR in June 2022. It has received positive feedback from gamers that enjoy playing action-based games because it is an aggressive game that requires a lot of movement.
The Stride works using motion controls and hand tracking. It is not limited to stick locomotion. This means you need actually to move your body when playing the game. It requires hand movements and a lot of it. Additionally, the game has been designed so that it doesn't induce motion sickness, which is a concern for some people who play similar games.
Since the release of Stride, many people have been enjoying running freely through the streets of their cities. Players are having fun jumping, sliding, and running through walls to get from one place to another. The whole concept of Stride works well, so the developers are continuing to add new experiences by making use of the locomotor system of the game.
All in all, Stride VR is a great experience for those looking for something different than what they've played before. If you're looking for a game with a unique premise and a solid gameplay mechanic, this is definitely worth checking out if you still haven't.
Introducing new realms
Two new locomotion-based virtual reality (VR) games were recently unveiled by the studio during the Upload VR Showcase. Stride has a strong storyline of a gang-conflicted city in the aftermath of an environmental disaster. Now, two new games will have you playing in a fast-paced action game of different thematic styles.
Red flowers
The first game is called "Red flowers" and was developed by the same team behind Stride. Red flowers is a combat-focused game that takes place in a dystopian city. Enjoy a new map and new environment, Similar to Ghost Signal, you'll be able to run, jump, slide, climb, and roll around like never before. This game has a brutal twist as players fight numerous opponents wielding a katana.
The game description warns players, "the cost of a mistake is death". The game is extremely fast-paced and requires a lot of slashing. Hone your katana skills as the game progresses. A brand new city setting presents an ideal backdrop for ninja-style parkour adventures.
This ninja parkour-themed game is currently available for early access in the beta version via App Lab or SideQuest. The version has only one realm with multiple levels. It is scheduled for full-game release on Meta Quest in 2023.
Watch the announcement trailer below.
Stack
There's another platformer that's also a fast-paced, high-action genre. It utilizes the locomotive elements from Joy Way's previous titles, but this time it's a co op multiplayer game set in a new location. Players drop into a post-apocalyptic world where players must survive defeating opponents and participating in duels.
Stack is currently under development and has not yet been released. You can play early access and download the beta version from App Lab or SideQuest. It has classic modes including Capture the Flag and Control Point. You can also play 1v1 divine duel and team death matches.
Watch the gameplay trailer and first look below.
Stride new story mode: Fates on Meta Quest
That's not all, Joy Way also has some great news for Stride VR players. Adding to the immersive experience previously enjoyed, the parkour action-packed game has a new sequel.
The story mode Fates will feature new parkour mechanics, new physics, and new characters. It will be told through an hour-long linear campaign, telling the story of a chaser. You may expect the story to be fully narrated with some GTA-style lines.
Stride Fates is a free update on Meta Quest. The wait is nearly over. It will launch on Meta Quest on December 15. Developers note changes such as multiplayer fixes and additional features such as full-body character models and private lobbies are also included in the update.
It appears that we are in for something amazing this week and in the following year. Joy Way shows us what to expect. Participate in the development and try the beta version to see if this game is for you. Tell us what you think about these parkour VR games. Which movement-focused locomotion games are you enjoying so far? Until next time, VR friends!