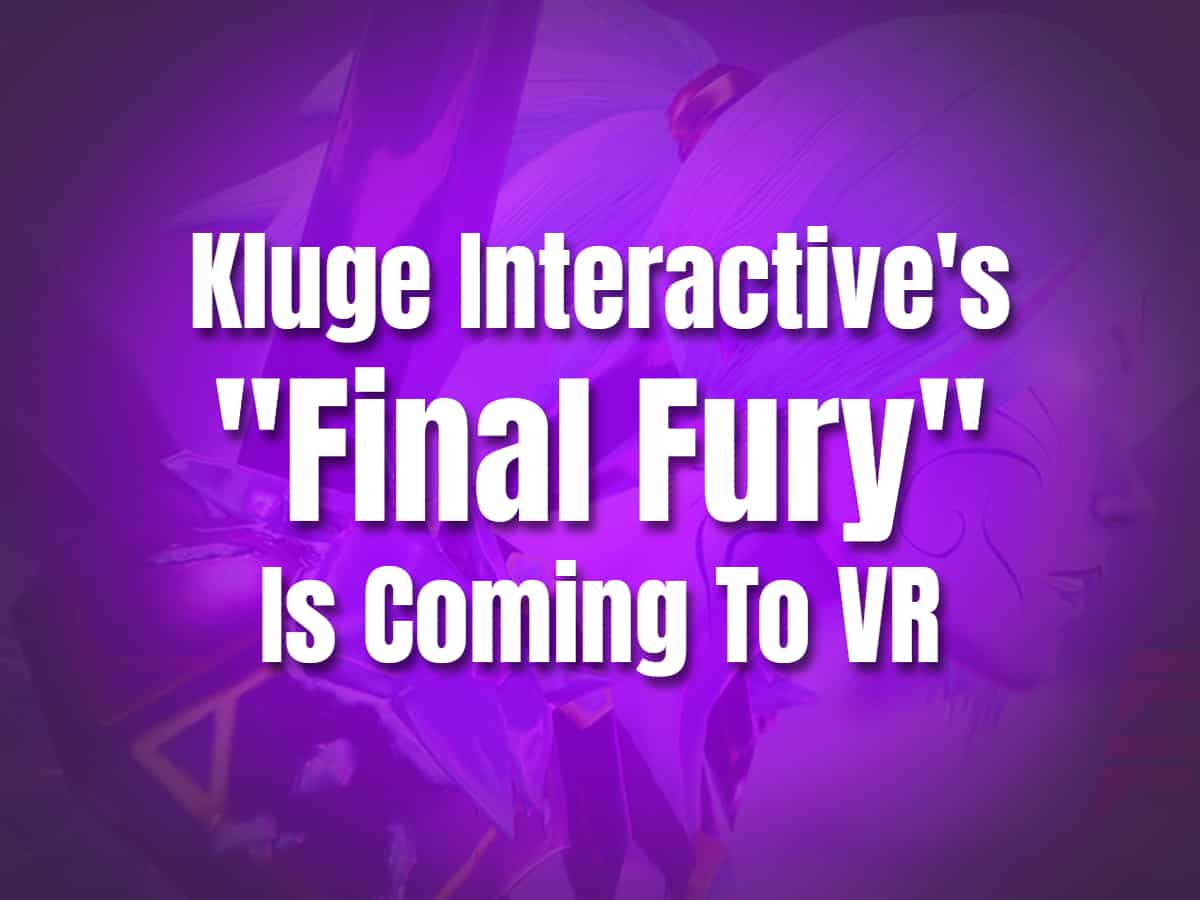 Kluge Interactive's "Final Fury" is Coming to VR
Announced at the Upload VR Showcase (9 June, 8 am PT), Kluge Interactive reveals the studio's second title "Final Fury". Kluge Interactive is the studio responsible for bringing us the hit VR game Synth Riders. If you missed the event, here's everything you need to know about this upcoming VR game.
The finest of classic arcade gaming, now in VR
Because of the success of Kluge Interactive's first game, Synth Riders, the studio's launch trailer piqued interest. The game trailer immerses viewers in a classic arcade game remastered for VR, transporting them back to the heyday of arcade gaming.
"We grew up playing games like Street Fighter and Killer Instinct and wanted to be the first to bring this genre to VR in order to fully immerse ourselves in the fights," says Abraham Aguero, Creative Director at Kluge.
What to expect
Final Fury combines first-person and third-person perspectives for an immersive virtual reality experience. This ferocious arcade game, reimagined for VR, promises to unleash a furious and entertaining multiplayer 1v1 fighting experience in VR. It includes all of the classic arcade game aspects that we all enjoy, but it's much better in VR.
Instead of button mashing, expect an incredibly physical experience of the game where players use reflexes and precision to deliver fiery combos. Players can also activate special moves using in-game controls in VR. Here, players really have to move to deliver an amazing fight against the opponent. According to the developers, it will be simple to play. It will, however, be difficult to master. So, when playing this VR game, prepare to be hooked and challenged.
Characters such as Tempest and Glitch will grace the game with their engaging backstories. They'll have their own home stage visual environment and music track. 
Keep up with the Final Fury
Kluge Interactive's Final Fury will be released in 2023 to all major VR platforms. If you love classic arcade games, you should watch this game's developments. Expectations are high as many expect Kluge Interactive to deliver yet another hit game.
Be the first to hear about the game's development by signing up for the Final Fury Newsletter. Get information about their beta test invitations. Signing will get you free Final Fury wallpapers to personalize your PC or mobile device. You can also join them on the Final Fury Discord.