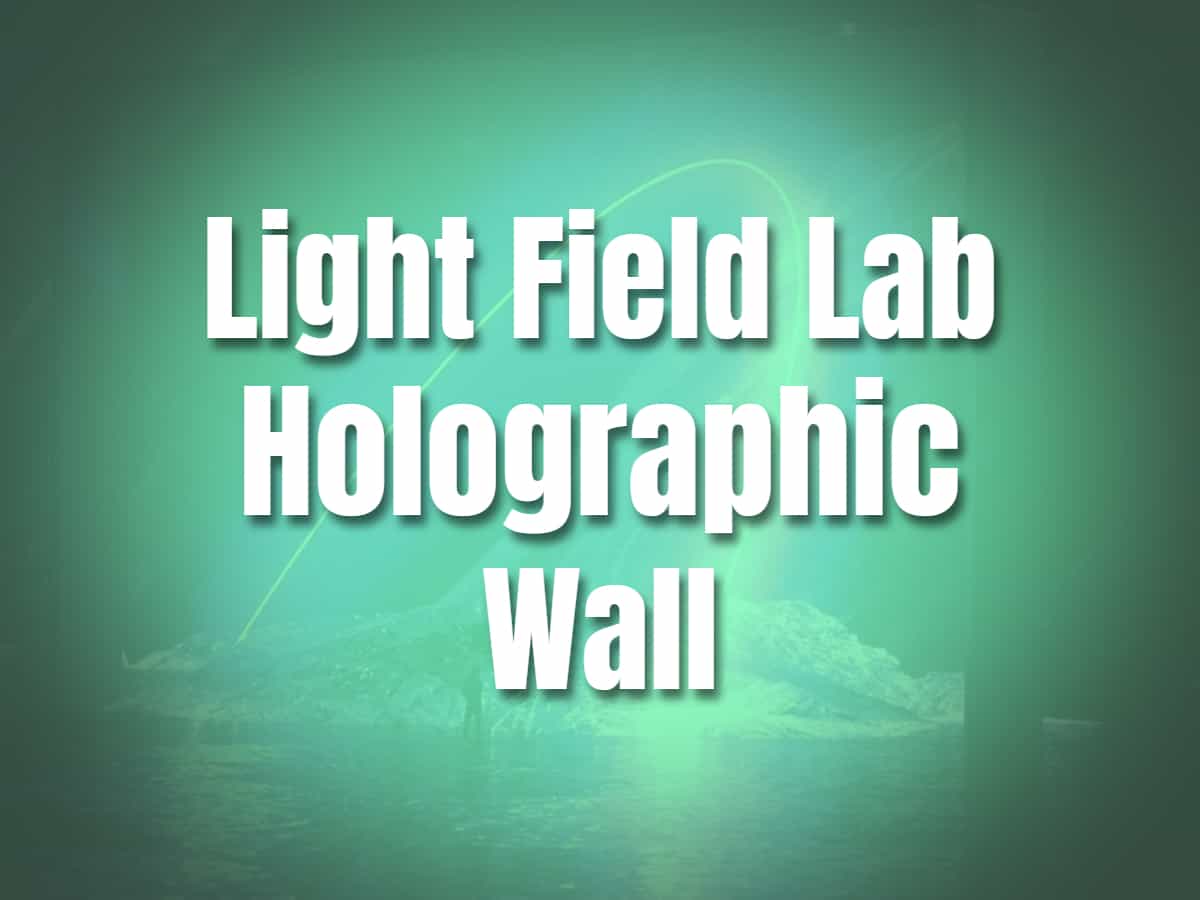 Light Field Lab Holographic Wall Just Made The Holographic Future A Reality
Published
October 12, 2021
under
MORE
There's a new turnkey solution on the market. Light Field Lab proudly presents this revolutionary technology, which is touted as next-level 3D graphics unlike anything currently available on the market.
Since the start of this ambitious project, the company has made strides. Let's go into what it can do and what is now possible in the realm of 3D visuals.
The company behind the holographic video walls
Light Field Lab is a Silicon Valley firm founded by Karafin, Brendan Bevensee, and Ed Ibe. "The mission is to redefine visual communication by freeing us from a world consumed by flat images and transition back to the way we see the natural world by forming real objects mid-air.", says CEO Jon Karafin.
The company was established in 2017. It was highly ambitious at the time because this type of technology was only shown to be conceivable in futuristic sci-fi movies. The advancement of this technology is a fantastic step in this regard.
Light Field Lab had managed to raise $35 Million in 2019 with the help of valuable partners. Their partners include Khosla Ventures, Samsung Ventures, Verizon Ventures, Comcast, Liberty Global Ventures, Bosch Ventures (RBVC), among others.
Light Field Lab holographic system
Light Field Lab's holographic system is powered by WaveTracer™ hardware and software. It can display holograms on SolidLight.™ Surfaces that can perfectly blend with the physical environment. This without needing any special kind of glasses or headgear.
The holographic system has a pixel density of 10 billion per square meter. Each 28-inch SolidLight Surface panel may provide up to 2.5 billion pixels to a 3D object. They refer to these objects as SolidLight Objects. These objects can move, reflect and refract. Each panel is independent, but can also be used together to create a wall of SolidLight Objects. This means that it can create a display of any size. Such holographic displays can be utilized for entertainment, advertising, and commercial purposes.
Get to know more about the Light Field Lab holographic system here.
Holographic displays from science fiction to real-world use
Light Field Lab made what was once only seen in science fiction into a reality. Imagine more holographic content and the same technology in visual communications. There are endless possibilities now that true holographic visuals are out there.
This can mean better audience engagement. Its commercial applications can support consumer markets. Now that the real hologram is here, let's prepare ourselves for the next generation entertainment and truly engaging customer experiences.
Right now, the first production has been sold out. Interested parties can only pre-order at the Light Field Lab website.
Expect to hear more about this technology in the coming days for its real-world applications. Modular holographic video walls will change the way we view digital objects like we are used to. The holographic future could also mean reshaping visual communications and customer experiences forever.