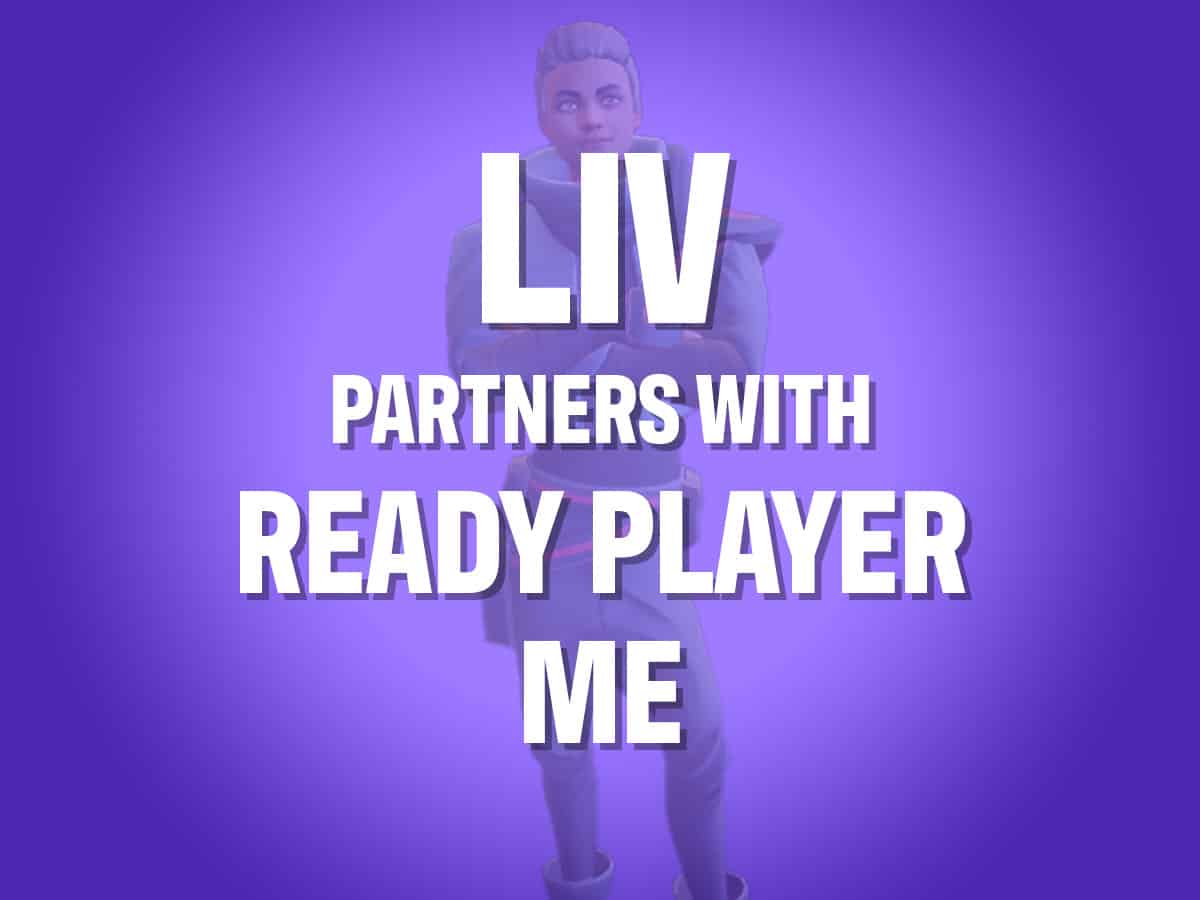 LIV Partners with ReadyPlayerMe to Support Full-body Avatars
Published
February 5, 2021
under
MORE
This year enters a big shift towards the future of virtual reality. There are many possibilities of VR integration into people's lives. We see it used in fitness, entertainment, and in virtual workplaces.
More people are looking for a better virtual experience. Now is an exciting time for developers of 3D avatars. People start to represent themselves in virtual space. There is an increasing demand to create virtual identities. People not only need avatars for games but for virtual social spaces like Mozilla Hubs. Ready Player Me teamed up with MeetinVR last year. This team up makes virtual meetings possible using the personal avatars of attendees.
LIV makes it easy for ready players to stream a custom full-body avatar.
And now LIV, a popular tool that supports free customized avatars for streaming, partners with Wolf3D Ready Player Me. What does this mean to the VR experience? It is now possible to stream your full-body avatar without needing a green screen.
It's easy to create a unique avatar using LIV and you can use this avatar for select supported games. The new development allows your stream viewers to see your full-body avatar. They will see your full body movements in the third person point of view.
A walkthrough on how to make 3D avatars for streaming
Creating a universal virtual identity with ReadyPlayerMe is easy. This development has made avatar creation and streaming a breeze.
The unique avatar created is ready for full-body vibe tracking. It's also ready for finger and eye-tracking, as well as lip-syncing. It looks more realistic and blends in with any game and platform better.
How to easily create a ReadyPlayerMe avatar to import to LIV
Get your avatar setup working properly using LIV. Fine-tune your avatar's T-pose, camera setup, and viewfinder.
More customization options in the future for virtual reality avatars
These new developments are fairly new. We can expect Wolf3D to put in more tweaks where the virtual reality experience could get better. We are looking forward to more customization features. We can expect more outfits, height, and other built features.
Timmu Tõke, CEO of the company Wolf3D says that the ultimate goal of creating this avatar system is for users to have a universal virtual identity. This identity remains consistent and travels with them through every platform they are in. This means a lot to our virtual reality experience, where things get more real.
One thing we can expect this year is the rise of 3D avatars representing real people. VR gets more exciting as developers and creators set up everybody for a future-ready VR world. Tell us what you think about the VR avatars in the comments below.