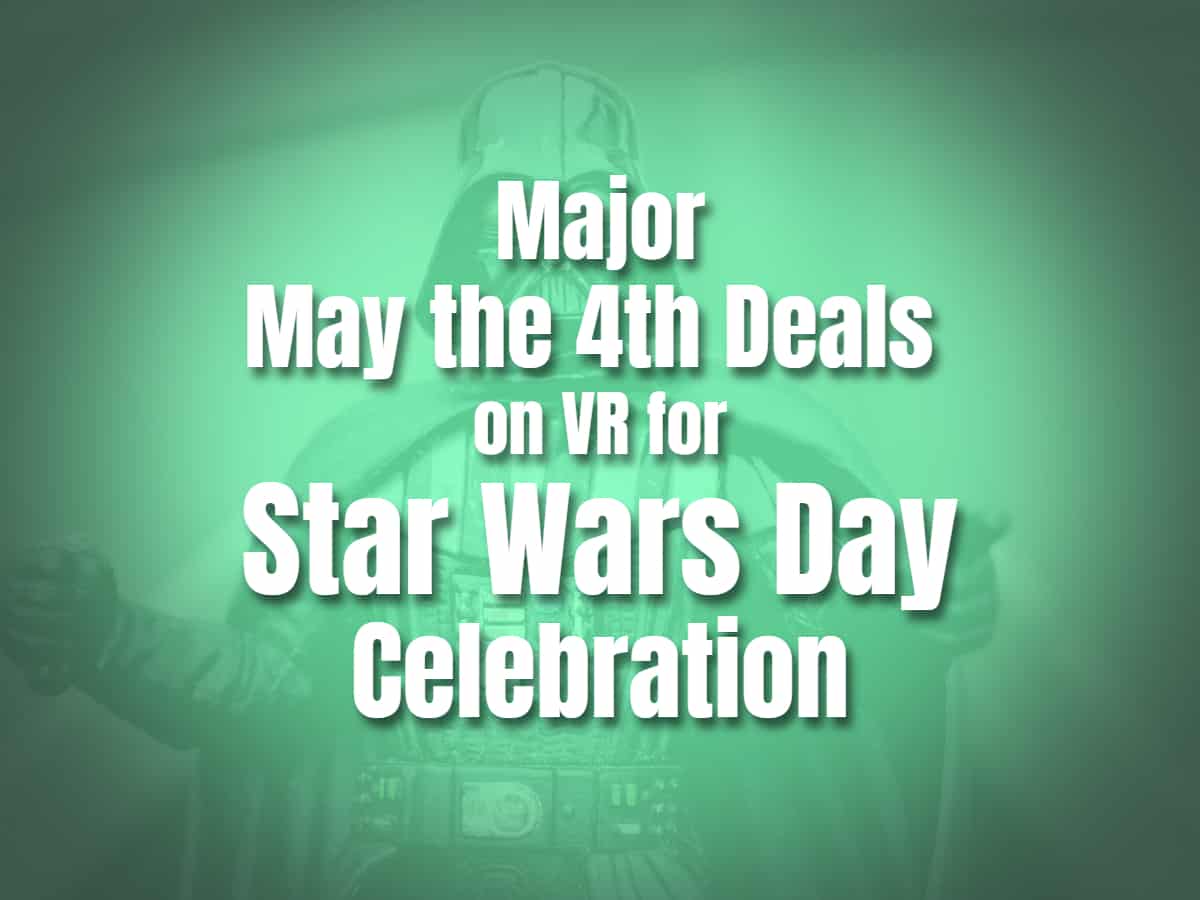 May the 4th VR Deals for Star Wars Day 2021
Hello, Star Wars fans! In case you haven't heard, now is your chance to grow your Star Wars VR series collection.
Star Wars is on promo today on different platforms. If you want to try the experience of Star Wars epic titles, now is the time. Oculus Quest also celebrates May the 4th with an awesome bundle deal.
Celebrate Star Wars Day
"May the 4th be with you" is a play on the popular Star Wars movie line "May the force be with you." Star Wars is a 1977 film that quickly became a worldwide hit. It is a popular franchise until today.
Star Wars has been a favorite since the earliest gaming consoles. It has then released numerous titles in the video game industry.
The VR world today is teeming with different movie inspired titles. VR still sees the popularity of Star Wars against many titles. It is still one of the most loved games of all time. With a whole new experience that VR offers, Oculus brings your favorite Star War games. Now at a discounted price.
Star Wars VR deals you shouldn't miss
There are 5 big Star Wars titles on Oculus Quest right now. And here's the good news! You can get them in a discounted bundle.
Quest – Vader Immortal: Episode 1
Quest – Vader Immortal: Episode 2
Quest – Vader Immortal: Episode 3
Star Wars Pinball VR
Star Wars: Tales from the Galaxy's Edge.
The bundle was on sale from May 1 to May 5th. You've got today until tomorrow to grab all these. The price depends on whether you have one or more of these titles already.
During the Oculus Gaming Showcase announcement, the developer ILMxLAB is on to something. They are developing two more exciting tales to expand the game.
Star Wars Squadron is on sale for 50% off its original price. Available on Steam, Origin, Epic, and PlayStation Store for PS4. The sale runs until May 12th.
Are you a Star Wars fan? Which of the numerous games have you tried?
Star Wars is a legendary title both in the film and the gaming scene. Are you in it for the classic nostalgia or the immersive experience of virtual reality? You're in luck. We think Star Wars is a force that won't be going away anytime soon. It has transcended from the classic film industry to arcade DOS games to the dawn of the new generation of VR.
Again, enjoy the discounts and may the 4th be with you!