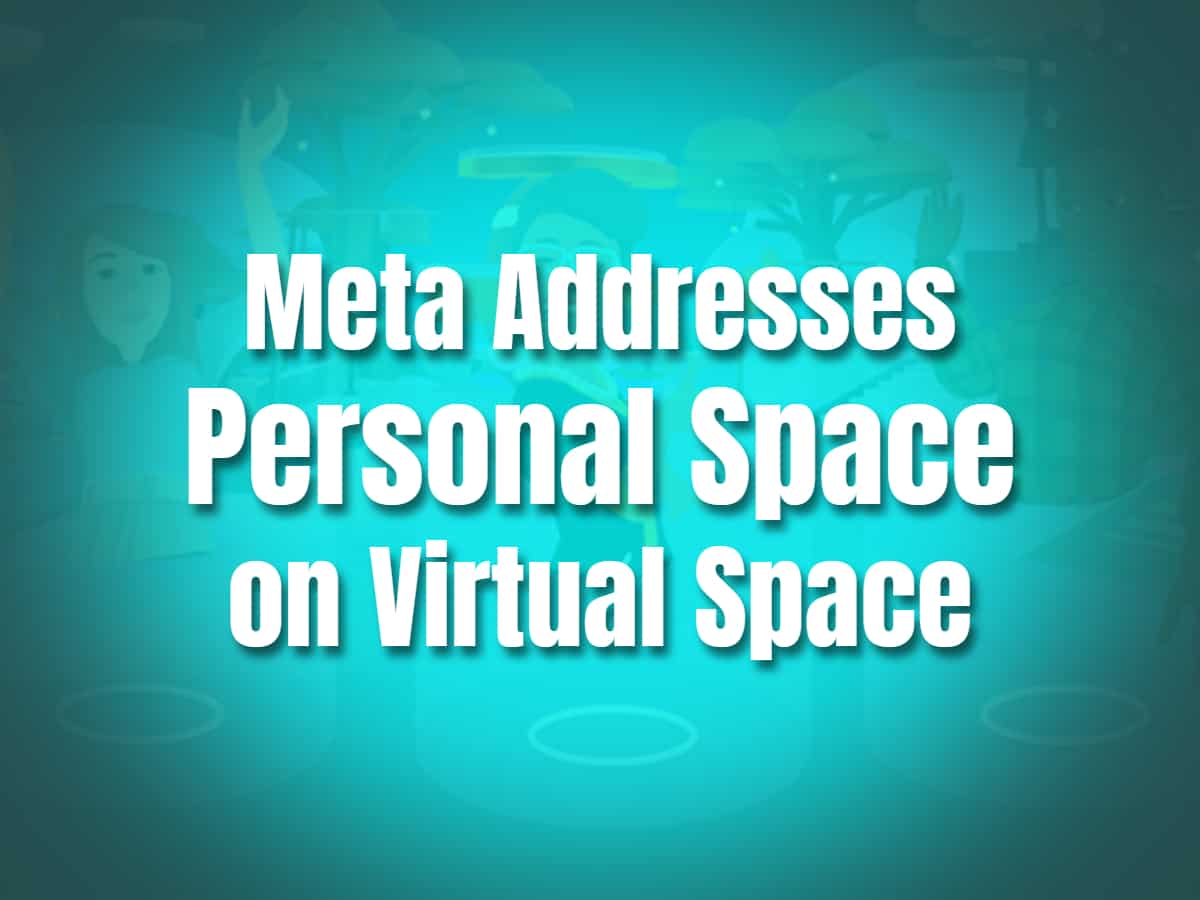 Meta Addresses Personal Space on Virtual Space
Published
February 8, 2022
under
MORE
In the physical world, people have different space preferences. But is it different when we are represented by avatars in a virtual environment? For some, it is easier to communicate smoothly with others in the virtual community than it is in the real world. However, to some, face-to-face communication with all the facial expressions is much easier. As Meta expands to include the rest of the world in the metaverse, they must handle boundary preferences before they become a problem in the virtual community, which is getting more diverse as it grows in popularity.
Horizon Worlds and Horizon Venues, adds Personal Boundaries feature
Meta just launched a new feature called Personal Boundaries in both Horizon Worlds and Horizon Venues. The feature is meant to make it easier for everyone to feel comfortable and safe being immersed in the metaverse. It intends to make it a safe place for both old-timers and newcomers in the VR space.
Meta's eyes are set towards improving the metaverse to cater for its big future. The metaverse is expected to be populated with people of varying comfort levels in the real world, which can also be different in virtual environments.
Issues may arise as the metaverse gets bigger and caters to a bigger population. Because of online anonymity, there are also the disadvantages of having more trolls that can ruin anyone's immersive experience. With this new feature, it gives less chance for nuisances to give others an uncomfortable experience evading their personal space in VR.
How it works
The Personal Boundary feature is activated by default. This gives every avatar a 4 feet personal space. High fives are still possible, as well as fist bumps. Although loaded by default, the feature can be manually deactivated. You can deactivate the feature in the settings menu.
An important step to a safety
The president of Horizon expressed in Horizon's official blog that this new feature is an important step and just one of the many improvements they are making for everyone to feel safe in the metaverse.
"We believe Personal Boundary is a powerful example of how VR has the potential to help people interact comfortably. It's an important step, and there's still much more work to be done. We'll continue to test and explore new ways to help people feel comfortable in VR".
If the metaverse is to be a successful platform for everyone, it must also be a safe haven for individuals who are unfamiliar with the gaming and internet world's usual mayhem. This is a single step that has the potential to attract more individuals than the usual people inclined to VR.