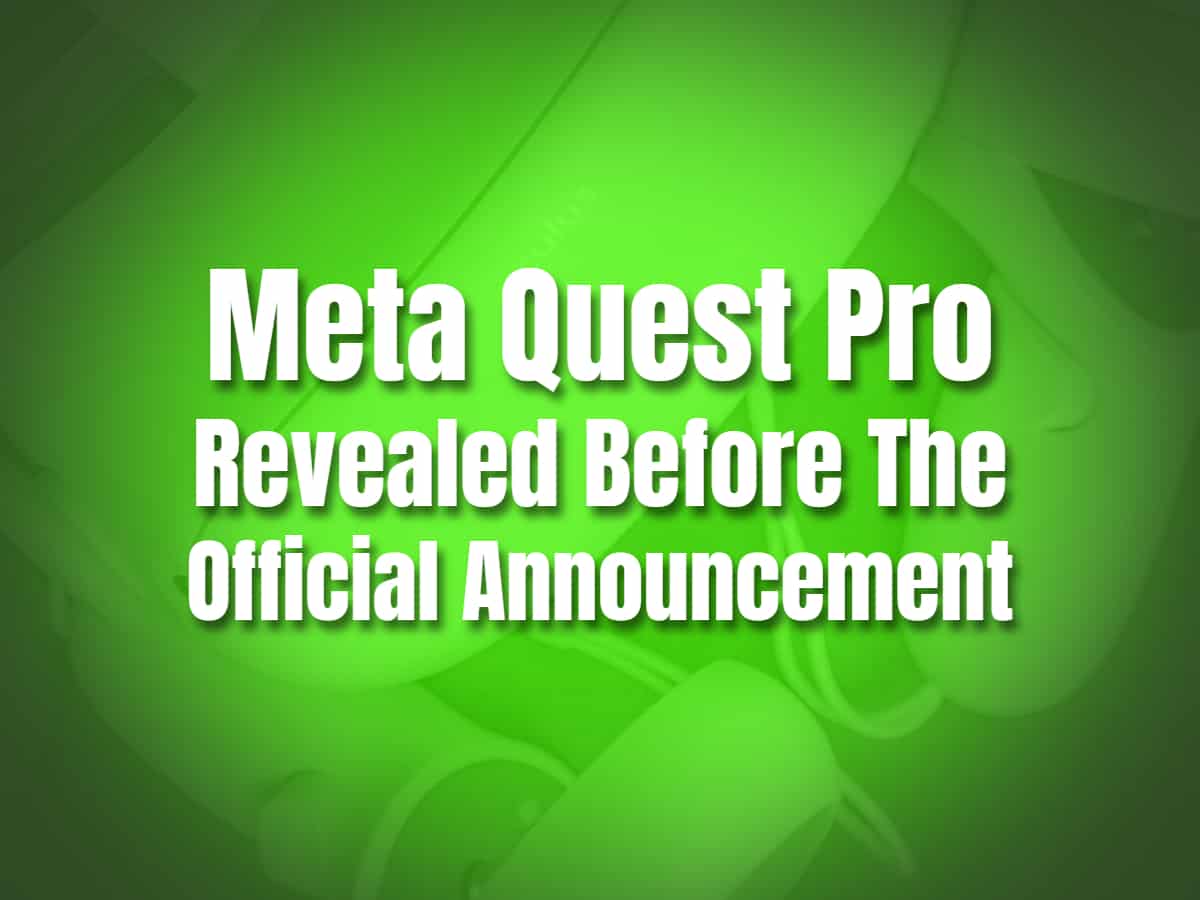 Meta Quest PRO Revealed Before the Official Announcement
Project Cambria was first referenced at Connect 2021, where Facebook CEO Mark Zuckerberg also revealed the company's name change from Facebook to Meta. Changes in the virtual reality sphere of Oculus Quest 2, renamed Meta Quest 2, accompany the transition.
Previously, Project Cambria was widely referred to as the next generation Meta Quest, for which they have ostensibly called the device Meta Quest Pro. The standalone VR headset is touted to support mixed reality and will include more features than Meta Quest 2 VR headset.
Before the official unveiling of one of the most anticipated headsets, an unintentional reveal of what the device looks like in real life happens. It's not a render, but rather the actual look of the device in the flesh.
Meta Quest Pro first look
The leak surfaced on Facebook as Facebook user Ramiro Cardenas commented with a picture of a boxed device with the labels of Meta Quest Pro in one of the posts on the Oculus Quest 2 group page. Many had called out this a fake. But Ramiro Cardenas, also Zectariuz Gaming, later posted an unboxing video to prove it isn't.
The video shows what Cardenas claims to be an engineering sample of the Meta Quest Pro also known as Project Cambria. The original poster said the boxes are left in the hotel room by some dude, possibly a Meta employee, who is still yet to claim it as of posting.
The packaging of the boxes seems ready for mass-market consumers. The new headset comes in a black compact and sleek headgear. It also comes with ringless controllers. The video shows a sneak peek of the design and button layout.
Highly anticipated specs and features of Meta Quest Pro
With this final leak confirming the next generation device as Meta Quest Pro, it also verifies some major specs and features. Here are some features we are expecting the new Quest Pro to deliver.
The price can be expected to be pricier than Meta Quest 2 given that it is packing more features and mixed reality capabilities. It can play any Meta Quest 2 apps and games in addition to its other capabilities that the previous Quest models don't have.
For a bit more speculation SadlyItsBradly released an even more comprehensive breakdown video:
Whether this is a leak or a publicity stunt, Meta CEO Mark Zuckerberg confirms that the official announcement of Meta Quest Pro will happen on October 11, 2022, in line with this year's Meta Connect event. What do you think about this new Meta Quest VR headset? Meta Quest Pro is expected to be available in the market in the month ahead.