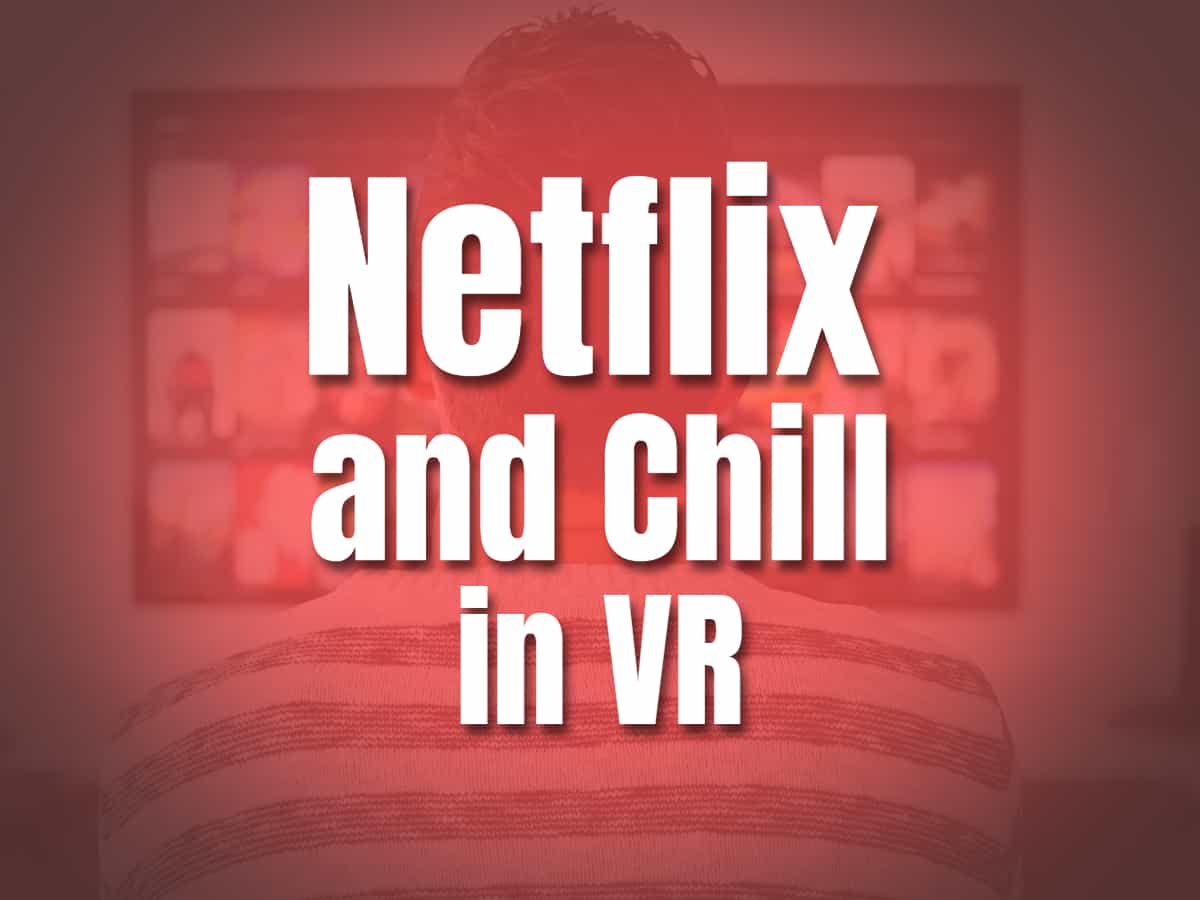 Netflix and Chill in VR: What to Expect This 2021
Published
July 13, 2021
under
MORE
There is a lot of hype around Virtual Reality at the moment. VR is often talked about as a medium for games. But it can also be used for other things like education, training, fitness, arts, and other forms of entertainment. Netflix is, without question, one of the most well-known entertainment platforms. It's where people are today. And so are VR platforms. Putting them together with all the recent developments takes Netflix and chill to a new level.
How to watch Netflix in VR
Netflix is at the forefront of creating new ways to enjoy entertainment. You can watch all your favorite Netflix shows in virtual reality (VR). All you need are the following:
You can watch Netflix VR in two ways: using a headset or a smartphone. You can watch using your VR headset easily. The Oculus platform, for example, has a dedicated app for Netflix VR in the Oculus Store. All you need to do after downloading the app is sign in to your Netflix account.
You can also experience VR using a smartphone. It is easier for Android devices and a bit tricky for iOS. For Android devices, simply look for the Netflix VR app on Google Play. Launch the app and select Daydream view. Then, log in to your Netflix account.
What's it like watching in VR
Tell us about your experience when you've tried it. If you own a VR headset, you definitely should. Watching in VR is great for removing external distractions. It can provide you with a fully immersive experience which is a great factor for enjoying movies. This is awesome when you need that isolation to focus on your favorite movies.
The Netflix app gives the impression that you are in a cozy lodge, with a screen that mimics a big-screen movie experience. It is an amazing big-screen experience that a lot of people are missing out on since the pandemic started. So, right now it is the safest and cozy way of experiencing the big screen in the comfort of your own home.
The future of Netflix in VR
A renewed sense of excitement is coming to Netflix VR with the current developments. Not only that it is timely to up their game, Netflix seems to take a serious aim at entering the VR scene. Netflix just recently signed an extended partnership with Shonda Rhimes.
Shonda is the owner of Shondaland Media. This company is behind the hit Netflix series like How to Get Away with Murder and Bridgerton. The new deal now extends from film series to VR and gaming on Netflix. Shonda Rhimes and collaborator Betsy Beers have been given exclusive rights to create VR content for the streaming platform.
There is not much to say about how Shondaland Media is planning to take new VR experiences into the platform. But we all can guess at this point. VR and Netflix each have their own breakthroughs in the world of entertainment. And right now, everything is possible. With these people in charge, maybe we can expect some serious upgrade with how we Netflix and chill in VR.