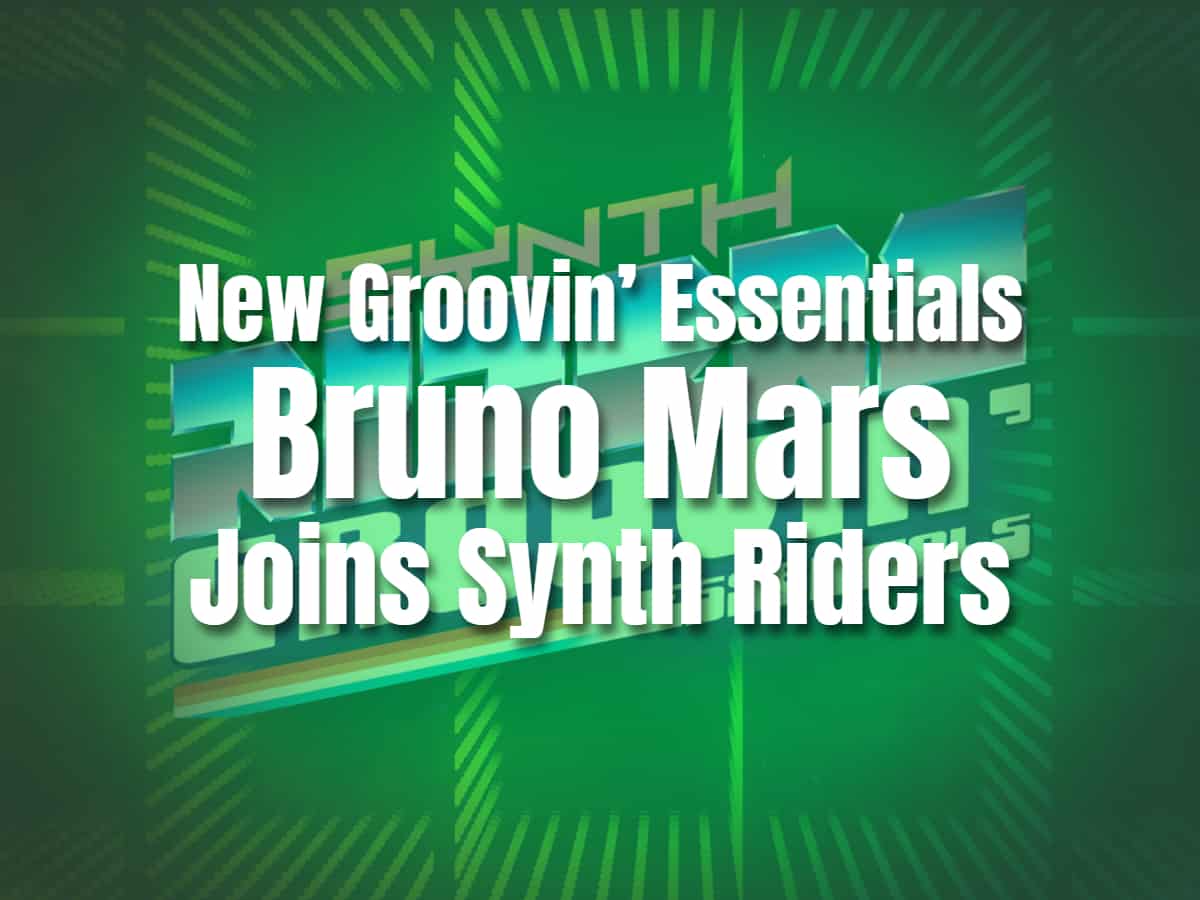 New Groovin' Essentials: Bruno Mars Joins Synth Riders
Published
December 16, 2022
under
VR GAMES
Bruno Mars joins Synth Riders bringing five paid DLC songs in Synth Riders Groovin' Essentials. Synth Riders is an action-packed rhythm game in which players may groove to their favorite artists like Bruno Mars, Silk Sonic, and Starcadian. The new music collection dubbed Groovin' Essentials comprises five new tunes from the aforementioned artists. Disco and funk are prominent influences on the tracks. This is an excellent addition to the game's existing music library. That and more fun stuff are included in this latest DLC. Find out about them here.
Groovin' Essentials featuring five paid DLC
Synth Riders teamed up with Bruno Mars to create the Groovin' Essentials Music Pack. This music pack features five paid DLC songs. These new tracks were chosen based on their strong roots in disco and funky grooves.
"Groovin' Essentials" Song Pack includes:
Phil "SACBxY" Tayag to choreography
Here's a first for Synth Riders. The team has collaborated with the choreographer dancer Phil "SACBxY" Tayag for this music pack. SACBxY is Bruno Mar's choreographer and a former founding member of the Jabbawockeez. Watch him in the music pack release trailer.
Liquid Disco experience
Here's another thing, this pack comes with a free experience called Liquid Disco. This Liquid Disco environment is the hot spot for playing Synth Riders. Step into a stunning futuristic nightclub where the dance floor responds to each music track. Available for both regular and spin mode.
Groovin' Essentials is now available on Steam, PSVR, and Viveport. You can purchase each track separately for $1.99 or buy them together as a bundle for just $7.99.