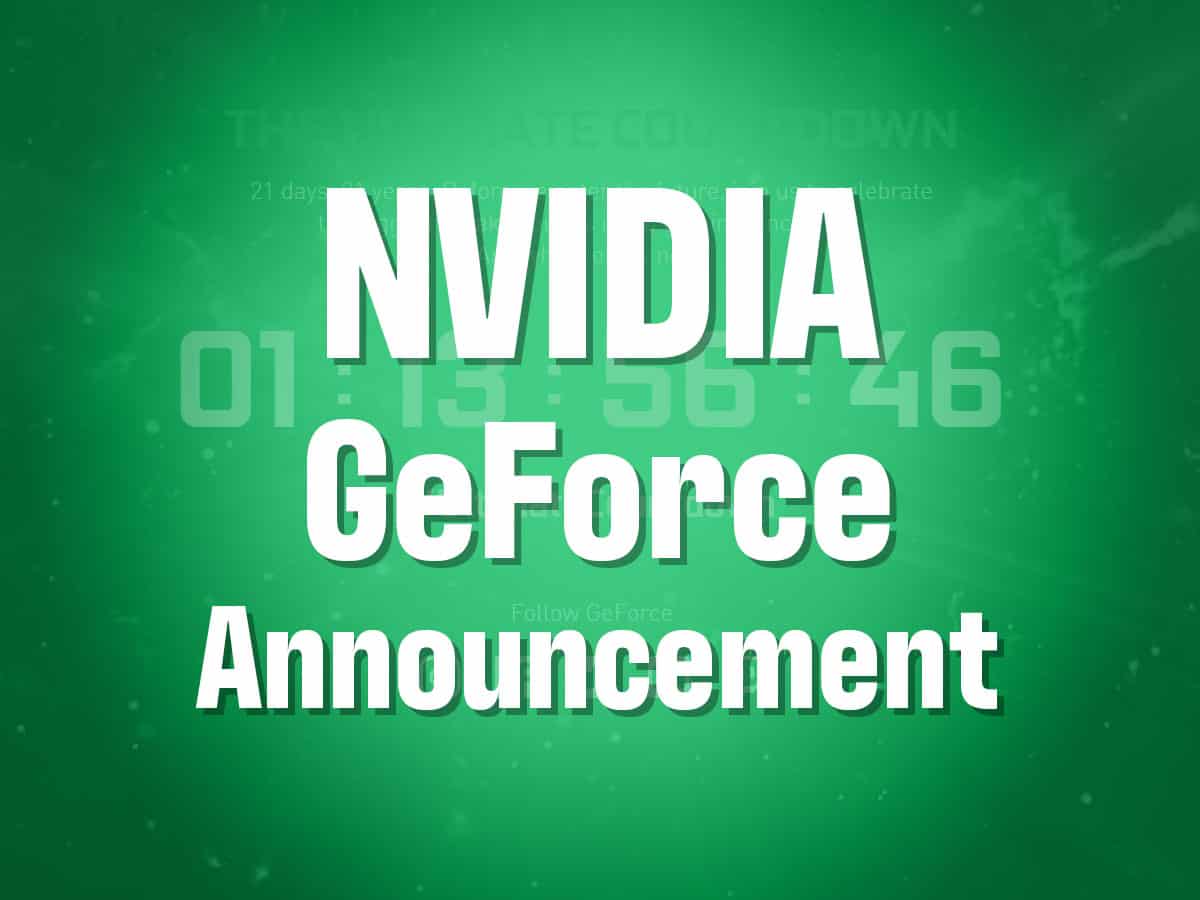 NVIDIA Has A GeForce Announcement Coming
On September 1st NVIDIA is expected to announce the next generation of Ampere powered GeForce cards.
Here's a summary of what we know
There have been a few GeForce 3090's spotted for pre-order in the wild. The rumors are that NVIDIA is going to go from 3080 to 3090, skipping the TI card. The 3090 appears to be positioned more like a Titan card with 24GB of memory that is sure to come with an eye-watering price tag. Speaking of price, the rumors aren't looking great there as well with most showing price increases across the board.
Gamer Meld had a great summary of the rumors, so I'll include it here as well.
NVIDIA's new GPU lineup is sure to impact VR, allowing higher fidelity for those with the cash to get them. Those of you without the ability to drop a thousand dollars on a card should still be excited, because new GPUs usually mean the current GPUs get cheaper, and the used market should have lots to choose from.
More VR horsepower for high refresh and resolution HMDs
There are a few things that are likely to make you look forward to these new NVIDIA 3000 series cards. If you are running the higher refresh rate of the Index, you know that it can be demanding, especially when running sims. If you've ever enabled supersampling and found your experience lacking, imagine what the higher resolution of the Reverb is likely to do to your GPU.
With new games like Project Cars 3 recommending an RTX 2080 for VR support, there are a lot of people out there who will be looking for a beefier GPU. So this may be just as good a time to sell your current GPU as it is to buy a new one.
More power = more power
Higher end cards will likely require more power. Leaks show a partner card manufacturer's 3080 using multiple 8 pin power connectors. Nvidia recently stated that the founders cards will be using a single 12 pin power connector that will require an adapter to work with current power supplies. They claim this was to take up less space on the PCB and still deliver adequate power.
More's Law Is Dead had a great rundown on leaks and specs.
What about the RTX capabilities?
One of the bigger questions about the new RTX line up is what has changed real-time ray tracing and DLSS capabilities. Unfortunately, there isn't any real info on this. Many are speculating huge gains in ray tracing so that it can be used in mainstream games without the penalty hit that it causes now.
DLSS 2.0 was a huge upgrade of 1.0. Everyone is assuming that DLSS 3.0 will be an even bigger jump, and easier to implement at that. If it is restricted to only 3000 series cards, this could be a significant reason to upgrade, especially for those with 4k displays.
Sounds great, but AMD has something to say
Even if you are super excited for these new Nvidia cards, it's worth pointing out that AMD is supposed to be releasing BIG Navi by November/December. Even if these new Radeon cards aren't what you want, it is possible they could drop the prices of GPU's in the market overall. That said, I'm really excited to see what team green is able to do with these new GPUs.
Whether you're looking to buy a new video card now or just watching the trends, it's going to be exciting some Tuesday. Click the link below to go to NVIDIA's countdown website and add the event to your calendar.
What card are you most excited for? Did we miss anything? Sound off in the comments below.