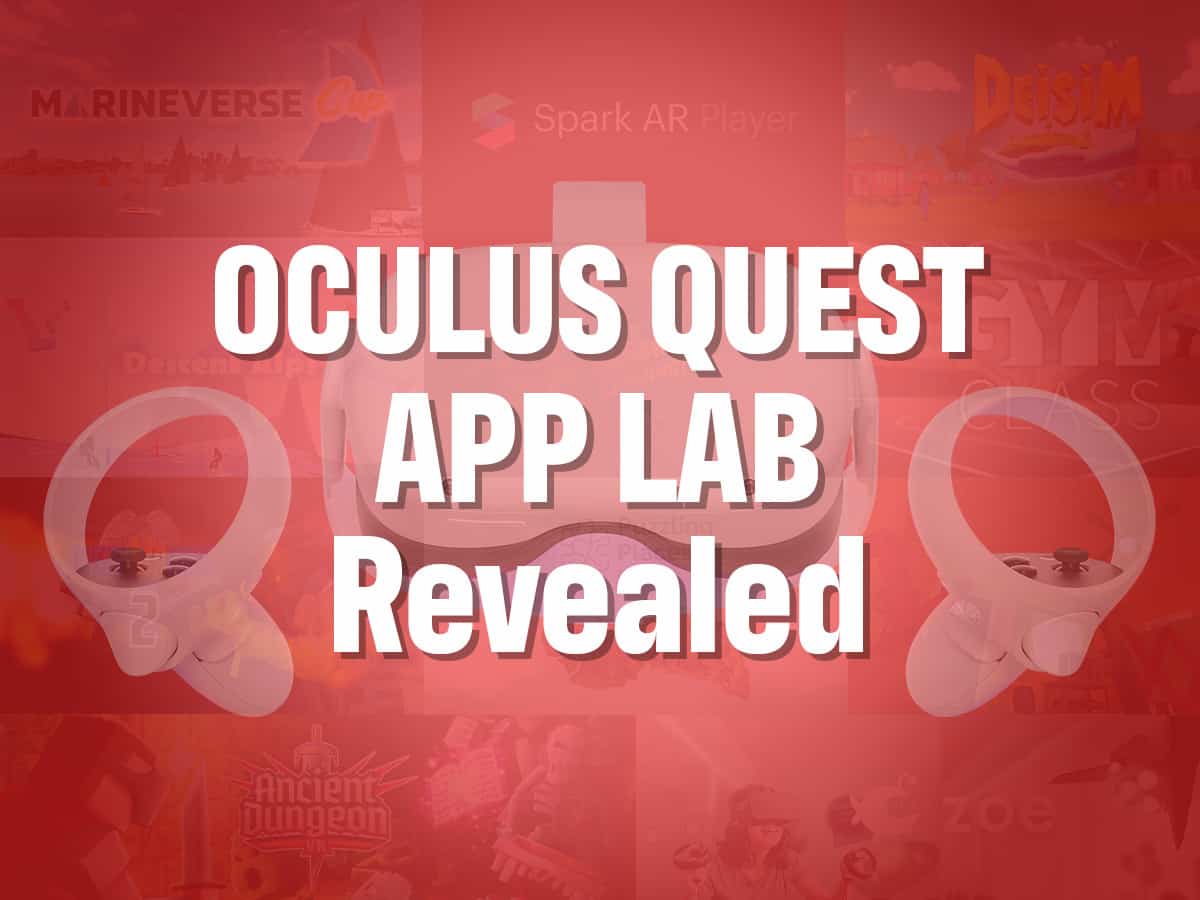 Oculus Quest App Lab Revealed
Published
February 19, 2021
under
MORE
In the first week of February 2021, Oculus Quest 2 rolled out an update. They launched the all-new App Lab. Oculus App Lab promises to be a big leap for app developers and more content for Oculus Quest 2 users to enjoy.
Oculus Quest 2 players enjoy plenty of high-quality content from the official Quest App Store. Beyond that, the experience to discover new titles was difficult. Demos, early releases, and experimental apps involved complex steps to sideload. Before, Quest users had to create a developer account to sideload apps.
Well, developer accounts are no longer needed! Oculus App Lab makes it a lot easier for gamers to access non-curated (maybe less-curated is a better term) apps. Quest users can get early access to upcoming VR games and demos in a few easy steps.
Oculus App Lab makes it easy for VR users to access more content
App Lab is a new and improved way of distributing non-curated apps direct to consumers directly through Oculus. Distribution is safe, secured, and easy. App Lab makes it possible for users to access more developer creations, besides those in the Oculus store.
Virtual reality apps in the Oculus Quest 2 ecosystem undergo a strict curation process. Without the store approval requirement, non-curated App Lab apps can be available for everyone. This without needing to be on developer mode. It provides access to a variety of non-curated games and apps. Players no longer have to go through the complex process of sideloading.
What this means is that consumers can now easily access games that are not fully released on the Oculus store. Players can access early launch games and titles on the beta stage. They can do this via direct links as well as via platforms like Sidequest.
Sidequest now supports an App Lab category
Sidequest now acts as App Lab's directory. Developers can easily submit their apps for listing on Sidequest. This is the best way to browse and explore new apps that are not released on the Oculus platform yet.
Meanwhile, all Oculus Quest 2 users can see listings of App Lab apps and games. A developer can either share a direct link or send keys directly to consumers. This enables the developer to have full control over the distribution. The developers can decide how to promote their game as they see fit.
Purchases from App Lab will appear alongside the official Quest App Store purchases. You can see them in the Quest library. The software update is similar to apps purchased from the Quest store. An App Lab app will also receive an automatic software update when available.
What does App Lab mean for the developers?
App Lab is a big leap for the developers. It is a big opportunity for concept apps to be seen alongside the official apps in the library. Instead of being tucked away in the unknown sources section, More apps are visible to users. Apps on the development stage or early release can be accessed. This without having to go through complicated steps.
Oculus provides a place for developers to publish their game concepts. Growing a user base before the official release is a great help for devs. They can gain a following while they go through the approval process.
It's easier to get access to developers' content now. So, experimental games gain exposure to a much wider audience. Before, it was hard to determine whether developers would be making money from the apps. With the strict curation out of the way, they earn and get incentivized. This will pave the way for indie developers to make it into the platform. It provides a more reliable way of earning even at an earlier phase.
The future of the VR world
The VR industry is moving forward because of the current updates. Oculus Quest's rollout of the new App Lab promises us a lot of new games and VR experiences like never before. It also promised developers a reliable way of earning money.
Oculus Quest 2 users have more options than the curated store apps. They can explore a wider variety of games and App lab apps to experience. They can find other things that interest them in the platform. It will be easier and safer to access beta apps without sideloading.
Facebook is encouraging creators to create Oculus Quest content.
Oculus is prepping the scene for a bigger and more exciting VR world for everyone. Facebook provides players with quality content by supporting Oculus developers. This should help create diverse new experiences for the VR community.