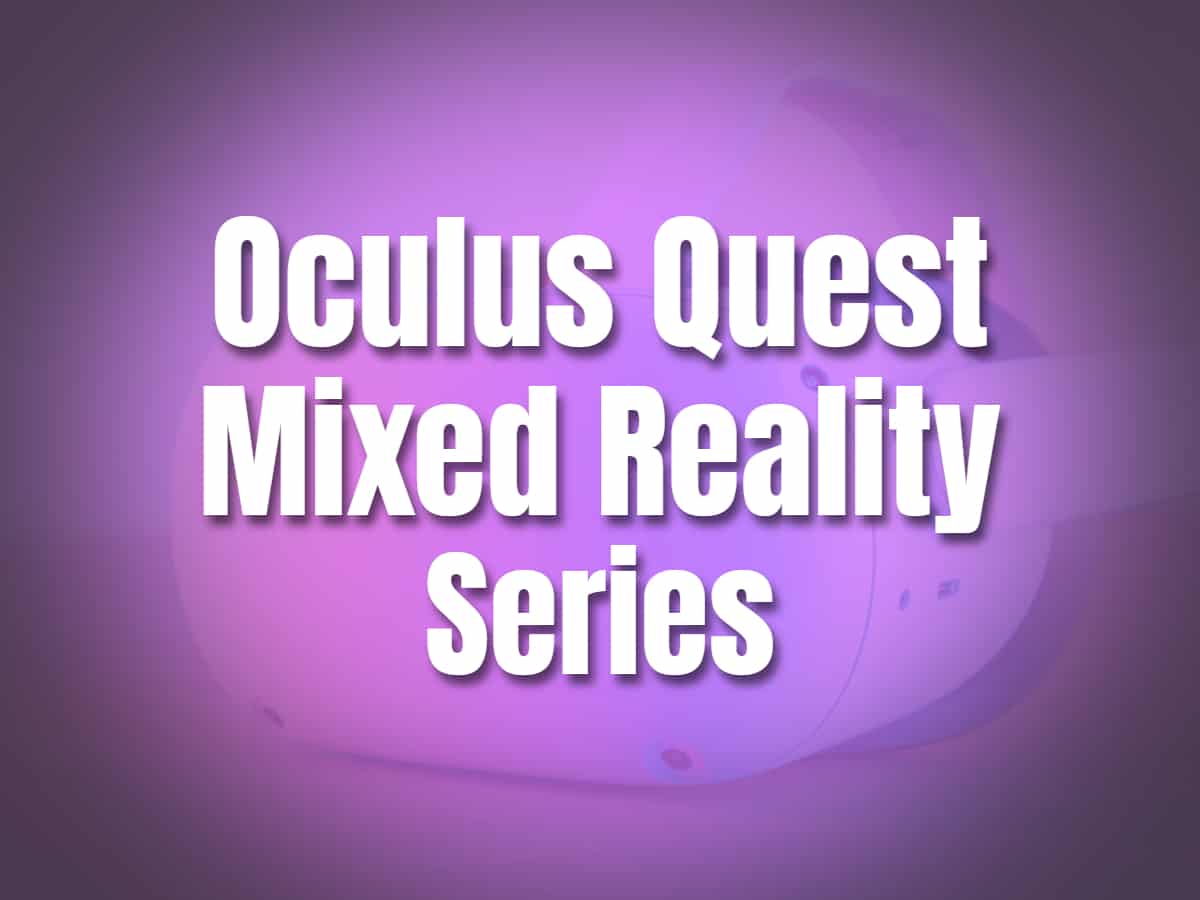 Oculus TV features Oculus Quest Mixed Reality Series
Published
October 6, 2021
under
MORE
The VR world is up for the challenge as Oculus launched Game On: VR Face-Off! Oculus just launched a series of unique VR challenges to feature popular AAA games on the platform. So far we've only been seeing the players' POV, now the series will offer viewers a better way to see what immersive virtual reality is really like via mixed reality capture. Here we give you an overview of each of the six episodes that you can watch through this technology.
The VR face-off is participated by both gamers and pros. It comes in a series composed of 6 episodes. You can access Game On: VR Face-Off using your Oculus Quest headset.
Episode 1 - Pistol Whip Face-Off!
Featuring the game Pistol Whip, game streamers MissesMae and Di3sel compete against each other in this popular shooting game in VR.
Pistol Whip is a creation of Cloudhead Games. The game is known for action-packed gameplay combined with the coolest action hero soundtrack. Groove and shoot in bullet hell. And the twist? The loser not only loses but will have to do a ridiculous task. This time, mixed reality capture shows why many others are hooked on this game.
Episode 2 - Pistol Whip Show Off
This time, Facebook streamer Rasta La Vistah shows off his skills in this rhythm shooter game. Rasta La Vistah is one of Facebook Gaming's partner content creators. Via mixed reality capture, we get a closer look at some cool skills this streamer has. Just perfect to have us imagine playing solo and just enjoying the game.
Episode 3 - Oh Shape featuring professional dancer Alyson Stoner
How will a pro dancer fare in this challenging VR game? We'll find out as Alyson Stoner tries VR with this dance and pose VR game.
Developed by Odders Lab, Oh Shape fuses dance choreography and carrying out poses through carved walls. You might have heard about it or even tried it. It's one of the most interesting and challenging games in VR that was inspired by the game show Hole in the Wall. Will dancers have the advantage of playing this game in VR? Join Alyson Stoner in this unique challenge showcasing the fun and challenges of games in VR.
Episode 4: FitXR with Pat Quinn
Stand-up comedian Pat Quinn tries on a VR headset. Let's see how fitness works in VR with this featured VR app. FitXR is probably one of the best things to try in VR during this pandemic.
This fitness-focused VR lets you choose whether to box, dance, or HIIT. This is a subscription app so it's great to have it featured so that many will get to find out what this VR app has to offer. And most especially to see how immersive it really is for fitness to be effective
FitXR promises that fitness can be fun in VR. It has on-demand classes and the best fitness mentors you can get without heading out of the comfort of your home.
Episode 5: Thrill of the Fight
Real-life martial arts expert proves how real this game is in VR. Jesse Fox will get to try this VR boxing simulator on the 5th episode of the showcase. Developed by Sealost Interactive, the game swears by its authenticity to martial arts and the sports of boxing.
Episode 6: Chef vs Pro Gamer in the Cook-out Finale
Now, this we have to see. Who will win between a real-life pro and pro-gamer in a cooking showdown? In this VR game, professional chef Deanne Colón and professional gamer Smush will battle in a Cook-out in VR.
Cook-out: A Sandwich Tale is a multiplayer VR game developed by Resolution Games. The challenge is to keep the orders coming for the hungry patrons of the chef's cabin set in a whimsical forest.
New episodes are being released every week. Watch it via Oculus TV, YouTube, and Facebook. Keep yourself updated on the latest in this mixed reality series here. The series is not only meant to show the best AAA games on Oculus but also to show the fun and possibilities we have in mixed reality technology.