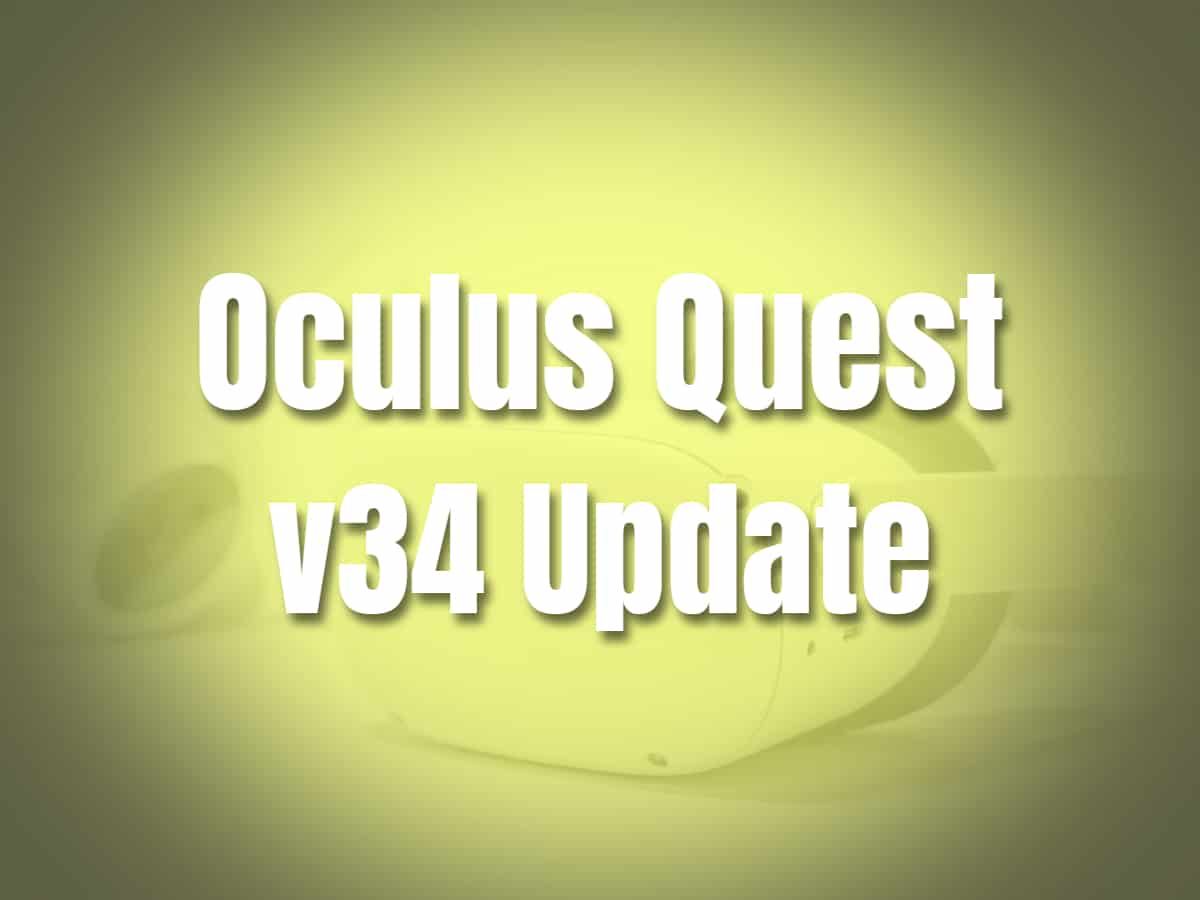 Oculus Update v34 Rolls Out with Cool New Features that Everybody Needs in VR
Published
November 4, 2021
under
MORE
Oculus has begun rolling out the v34 update for Oculus Quest. The upgrade will provide the platform with additional capabilities and features that are claimed to pave the way for Facebook's ambition as the new Meta. Coinciding with Meta's new emphasis, the v34 update is intended to include improvements that enhance the safety and ease of use of Meta's VR headsets. With Facebook's rebranding, Oculus is also slated to alter its Oculus name to Meta Quest beginning in 2022. The following is a list of the new features in the most recent release.
Space Sense detects people and pets
In the Oculus v34 release, a new experimental function called Space Sense is included. The Guardian bounds are used in this feature. The Guardian allows you to set virtual limits that emerge when you come too close to the boundary of your play area. Space Sense on the other hand detects people and pets entering this area. Users will see them in VR as glowing ghostly figures in pink. When you are at risk of losing track, the update also features improved low-light alerts.
Notifications for Android phones
Another feature added is the support for Android phone notifications. Apple phones have had access to this feature earlier and now it is available for Android phones. The feature allows users to check mobile notifications including text messages without removing their headsets. Just like in an Apple mobile, other accounts signed in the same headset won't see the notifications. Users can set up this feature via the Companion app.
Expanded app support for Voice Commands
Voice commands are now integrated into a broader range of functions, from simple to interacting with various Oculus-related apps. On Oculus TV, voice commands can be used to play and pause media. On Oculus Move, users can show or hide stats via voice command while working out. Users can now access the settings, ask questions, and perform basic tasks such as recording, showing photos, etc. If you want to see all activities that can be performed via voice commands, see the full list here.
Great news on Passthrough Technology
Oculus has provided an update on one of the most promising technologies introduced to the Oculus platform earlier. If you all remember, Facebook has provided open experimental access to developers to Passthrough API earlier this year. This has started an open season for developers to freely create different mixed reality experiences for Oculus. Oculus promised that we will be able to experience them soon with the latest release of Passthrough APK. Exciting experiences from Unity Labs, Spatial, YouTube VR, and more are expected.
Other exciting and useful features
The Oculus update v34 started rolling out on the first day of November. We can expect more enhancements by the end of the year as Meta aims to fulfill its vision for creating the metaverse. Check Oculus release notes and the full details of Update v34.
Let us know what you think of the new modifications. Meta's course of action is highly ambitious. Let's see how this translates to bettering our VR experience now and in the coming months and years.