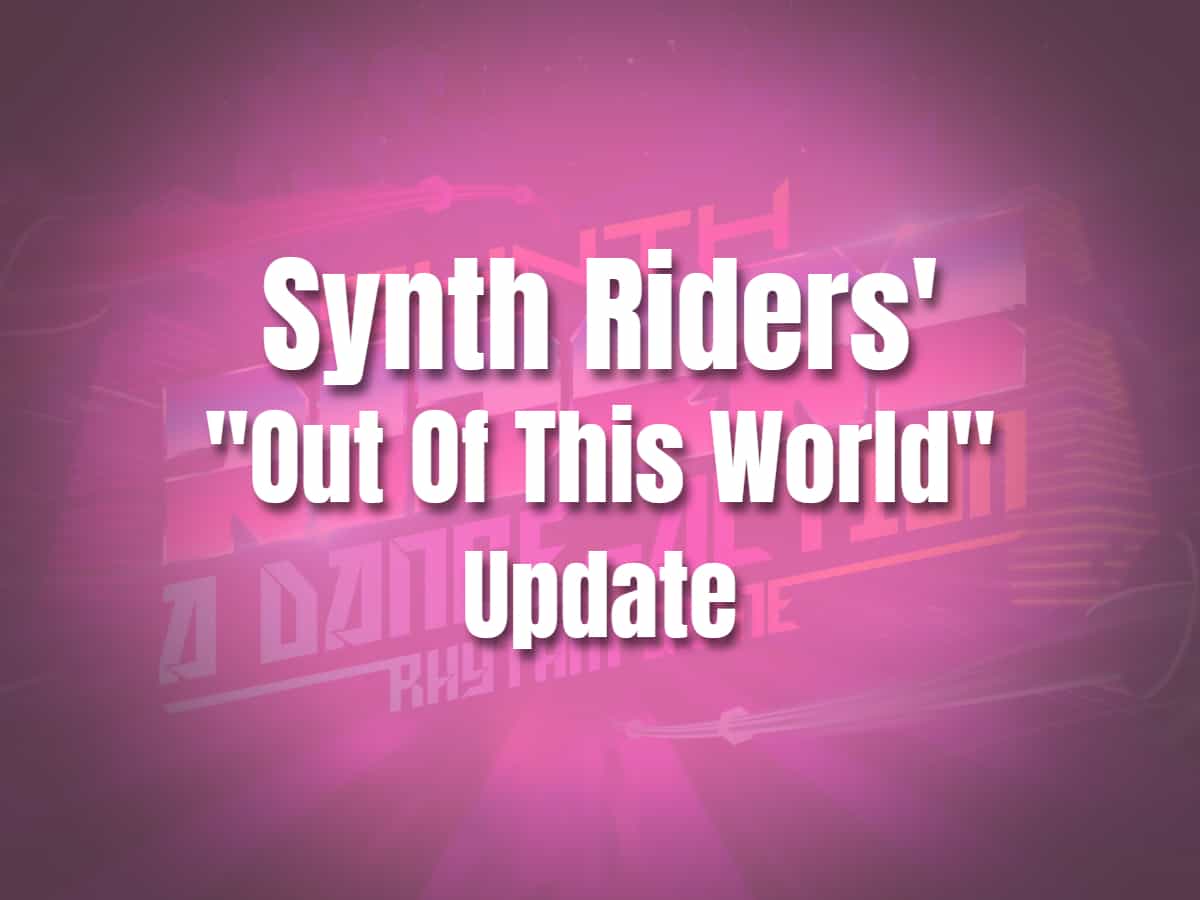 Out of this World Update for Synth Riders is Out
Friday was extra awesome last week. The developers released the latest update for the popular VR game Synth Riders. The newest developments include new content, visuals, and refresh rate option updates. Synth Riders really know how to keep the fun going with consistent new developments in their VR game. Let's get straight to what their "Out of this World" update offers VR players this time.
Synth Riders New Content on Spin Mode
The new update gives Synth Riders players a new stage to enjoy on Spin Mode. The new stage is called the "Eclypse". The new stage takes you to a new planet occupied by robots and spaceships.
The Out of this World update also brings developments to the existing "Spin City" stage. The Spin City is reimagined with richer and deeper details. Developers say the stage has been completely redesigned. All these bring a different experience like never before.
Enhanced Multiplayer Room
Players get an improved multiplayer experience. The multiplayer room is now a shared space. Here are the major changes that will change the way players experience multiplayer.
120Hz support for Oculus Quest 2
Oculus users will have something great especially for them. Quest 2 will get a 120Hz refresh rate upgrade. Synth Riders was first launched on Quest 2 and Quest original with a 72Hz refresh rate. It was then updated to the 90Hz option. Now, Oculus Quest 2 receives 120Hz as an experimental feature.
There are a few VR games on the Oculus platform that support the experimental 120Hz. It includes Echo VR, Superhot, Cubism, and a few more.
More graphic options for PCVR players
Here's an update to look forward to for PCVR gamers. Synth Riders' new update gets them the high-quality graphic options below.
Consistent updates make Synth Riders one of the most exciting VR games today
The new Out of this World update also promises overall enhancement on visuals for all platforms. This update is consistent with the trend that Synth Riders is setting. Update every update, they offer something new for their fan base. Whether they are releasing a new music pack or update, it is something to keep the game fresh and exciting. It is one of the games out there that's worth the try if you still haven't.