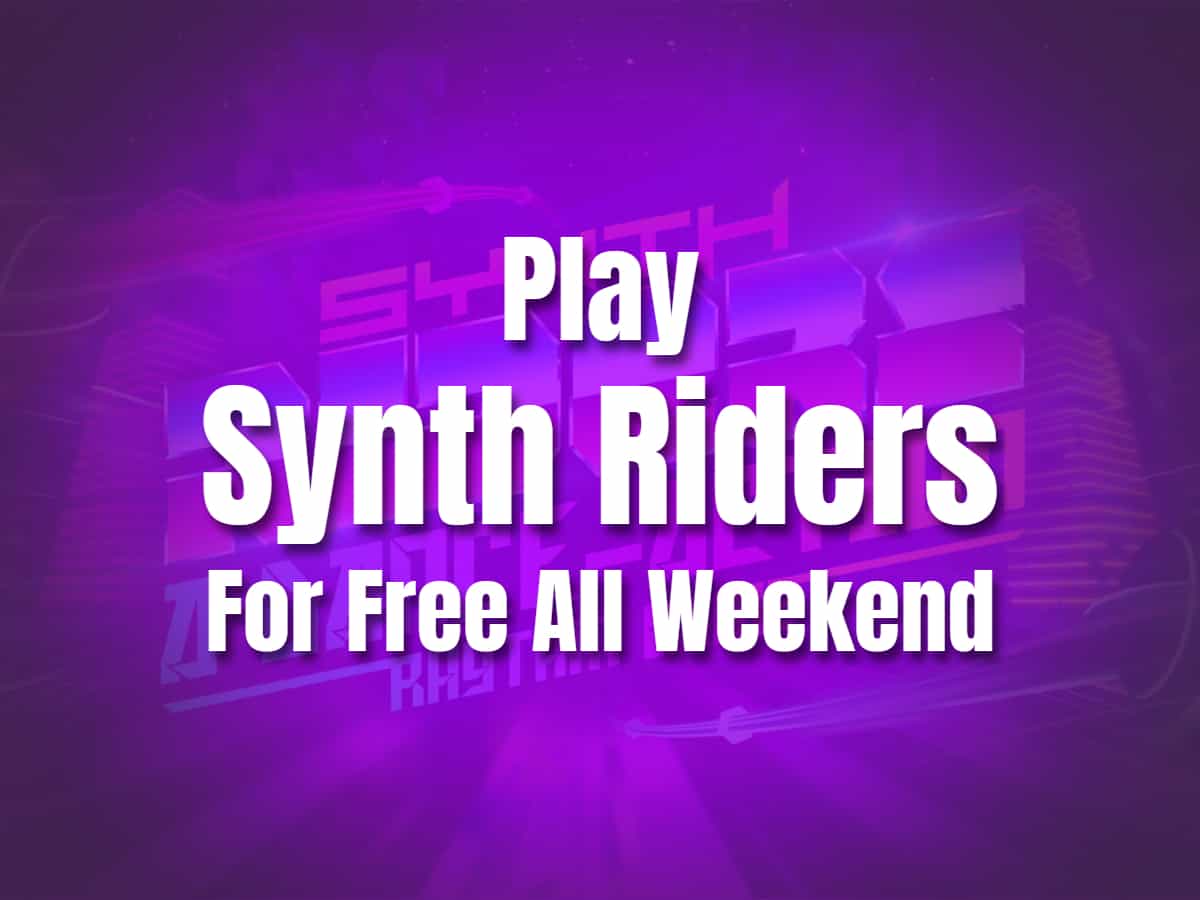 Play Synth Riders for Free All Weekend
Published
January 20, 2022
under
VR GAMES
Spread the word! It's your lucky day. If you are looking for something fun to do with your pals this weekend, now is the best time to try out this active fun game in VR. Bust your moves, get into the rhythm, and get fit with one of the best rhythm VR games out there. All for free! Synth Riders is free to play all weekend.
You must be new to VR or know somebody who is just discovering great titles that promise great immersive experiences. The goal is to get hooked. After all, it's what we bought the piece for. It's for some great entertainment and possibly some great health benefits too. Or perhaps a way to connect with friends as well. Kluge Interactive is way too generous to offer you all that this weekend.
Free Full Access to 56 songs and more
Starting today, January 20th, 10 AM PT, the game will be available for free on Steam until January 23rd, 1 PM PT. Worry not for Oculus Quest users, the game will be available on the AppLab as a Synth Riders Demo.
This weekend, stay active with your pals by playing the game with full, unrestricted access. Official custom song support and cross-platform multiplayer for up to ten people are included in the free access. You'll also be able to experiment with all the modifiers as well as play the most recent of the game modes, the Spiral Mode.
Here's a word from Abraham Aguero Benzecri, Creative Director at Kluge Interactive.
"We are very excited to welcome all players curious about Synth Riders who haven't had a chance to play it yet. With VR, being able to try a game for yourself is crucial, and offers a very different experience to just watching a trailer or looking at screenshots. We hope that everyone will really enjoy playing Synth Riders, and can't wait to see you all in Multiplayer!"
Synth Riders is an award-winning title that has received a lot of positive feedback. With incredible music and rhythm, it sure is one of the favorites. The creators are also constantly adding new music packs and are always collaborating with the hottest music artists. They keep the game fresh and exciting with new music and new modes.
This freestyle dance VR rhythm is a dance, action, and rhythm game all in one that will get your entire body moving. After the Holiday season, this is just what you need. It's the perfect video game this time of the year.
Grab the special discount!
If you and your friends enjoy it, you may keep it even after the free weekend has passed. You can purchase the game. Don't miss out on the 45% discount, which is only available for a short period until after the Free Weekend.
Have a great time in VR this weekend! Head to Steam now and thank us later. Ciao!