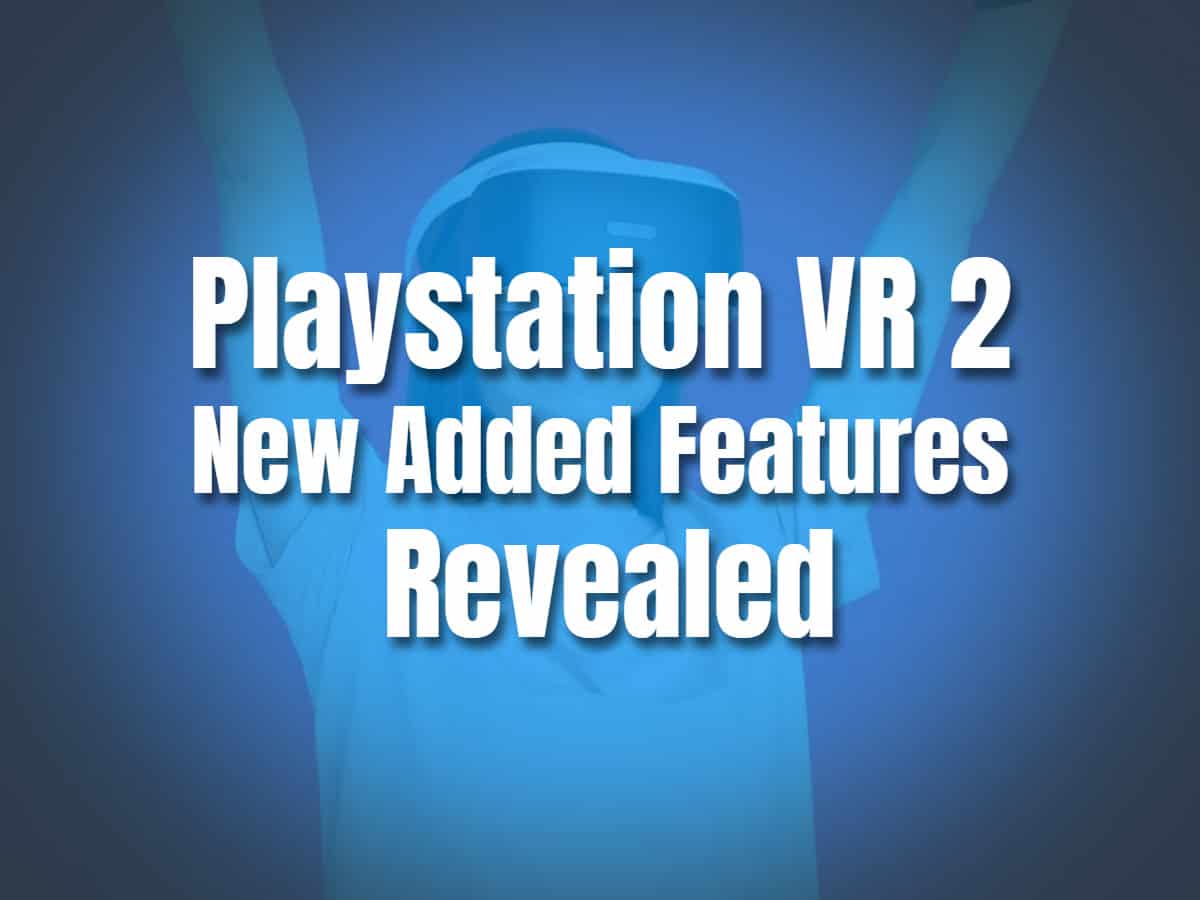 PlayStation VR 2 New Added Features Revealed
The yet-to-be-named next Sony PlayStation VR headgear has been dubbed Sony's next-generation VR system. Sony formally introduced it during CES 2022 after being initially announced the previous year. Several features have been announced thus far for the forthcoming PlayStation VR headset. Up until lately, they revealed a few extra functions, which are pretty useful.
New features added to the upcoming PlayStation VR headsets
Sony confirmed and excitedly shares new features of the upcoming headset on the PlayStation blog on July 26th. Stated in the blog are some of the most useful features many have been waiting for on the anticipated headgear nearing launch.
See-through view
Switch between content and seeing the surroundings without taking off your headgear. This feature isn't entirely new, but PlayStation 5 owners waiting for its dedicated VR headgear would appreciate it. It is absent from the older headset which is now six years old until it meets its successor.
The feature uses PSVR 2's front cameras embedded in the device. Users have easy access to the feature using a button function or the Card on the Control Center.
Play area customization
Through the Control Center, users can also easily access the settings for customizing the play area depending on their environment and play style preferences. This setting is saved unless you change the area where you play. The system should warn you when you get too close to the boundaries you set to avoid interferences to your gaming experience.
Stream while you play
With PSVR 2, streaming VR gaming is significantly simpler. A new broadcast function using the PS5 HD Camera has been added to the new VR system. To record games and share your reactions while you play, the camera must be linked to the gaming console.
VR mode and cinematic mode
The new PlayStation VR headset offers two ways to view both virtual reality (VR) game content and non-VR games. The previous version included cinematic mode as well, which is a useful addition that many users liked. Users of the stated mode can see non-VR game media on a virtual cinema screen in 1920 x 1080 HDR with optional 120 Hz support and 24 Hz or 60 Hz or 24Hz refresh rates.
Meanwhile, the VR mode enables users to enjoy VR game material in a 360-degree virtual environment that is shown in 4000 x 2040 HDR video format (2000 x 2040 each eye) with a 90Hz/120Hz frame rate.
PlayStation VR 2 is still one of the most highly anticipated headsets today
PlayStation is still a major player in the VR headset industry and is known for having a great collection of high-quality VR games. Although many rivals have stepped up with the most cutting-edge features a VR headset could have, there are still a lot of people eager to see what Sony can come up with for the next generation of VR headsets.
PSVR 2 regularly draws comparisons to Meta Quest, which also provides engaging VR entertainment at lower prices than the others. Same as Meta Quest, there is a huge fan base for PlayStation. And it grew more robust when the PS5 was released a few years back. Although the PSVR 2 has been long awaited, we still don't completely grasp how the market will respond to the PSVR successor.
Soon, there will likely be more information on PSVR 2. According to their blog, they are actively working to launch PSVR 2 soon.