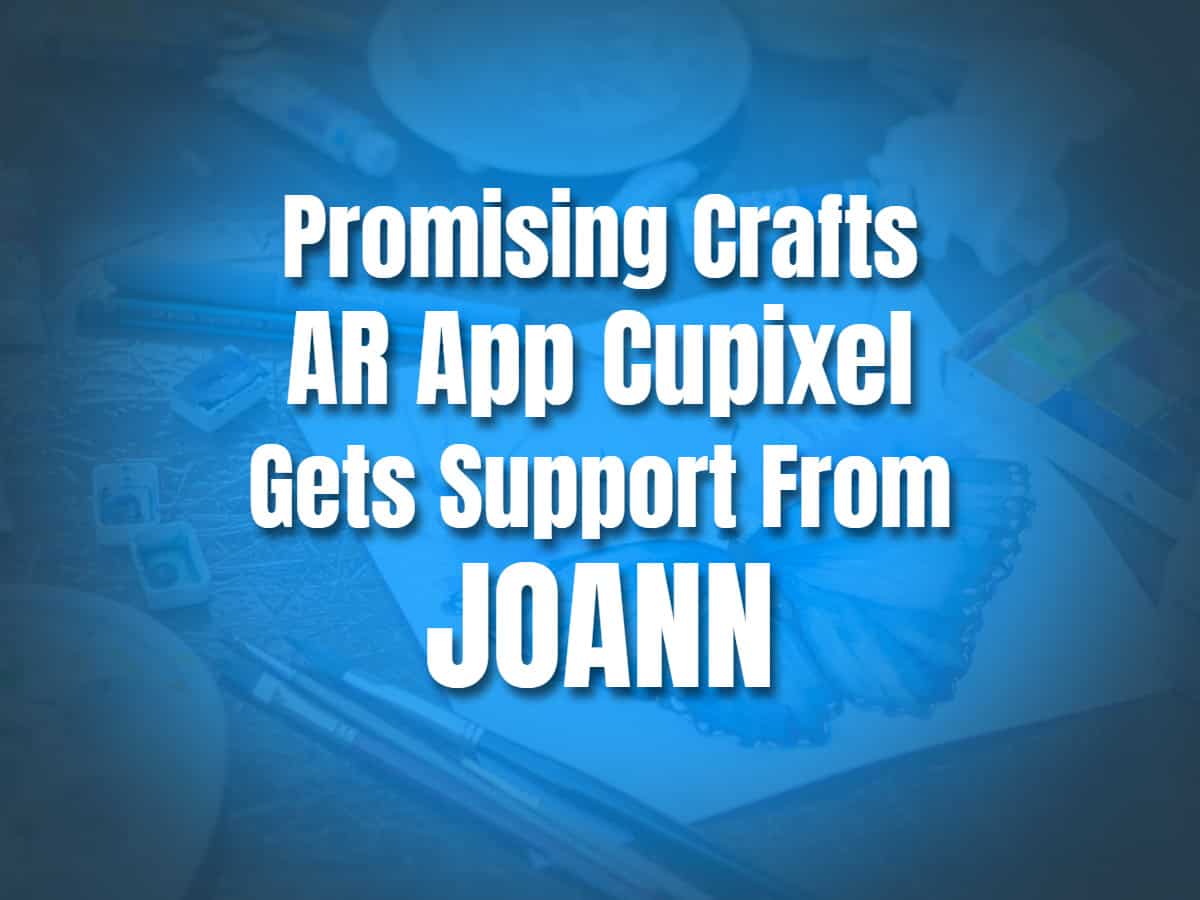 Promising Crafts AR App Cupixel Gets Support from JOANN
Published
August 23, 2022
under
MORE
Although creativity applications are nothing new, when apps like Cupixel become innovative, it renews our enthusiasm for art. JOANN, American crafts, and fabric firm based in Hudson, Ohio, is supporting a new AR app that enables everyone to unleash their inner artist. Discover the features of this software and why users adore it.
Creating art with Cupixel
The app uses augmented reality (AR) and "Smart Trace" technology to overlay the real world with the projections of the shapes of various pictures. Any flat surface can be projected with a photo from your own collection or one from a gallery of preloaded mages.
With this feature, the app helps you gain the basic skills to start creating your own artwork. It is easy to try and start on your own. As you explore this app you will learn that it actually helps you get better at creating artwork. The app provides tips and tricks from artists.
Cupixel has officially chosen its own artists to mentor and instructs other app users on how to discover their knack for creating artworks with this app. Live on-demand tutorials with clear steps are provided.
Cupixel physical products
Cupixel is not only engaged in providing digital products. Its physical product line includes a greeting card set and a Cupixel acrylic art set. The greeting card set gets you premium blank card stock and envelopes, 12 dual-tipped markers, and a selection of greeting card covers bundled in the set. This is for creating personalized greeting cards. Meanwhile, the acrylic art set includes high-quality paints, brushes, and canvases for paintings. Both sets are available for purchase via the same app.
JOANN $5M investment
The crafts and fabric company, Jo-Ann took notice of this promising little app, and here's what they have to say.
Rob Will, Executive Vice President and Chief Merchandising Officer of JOANN, stated in a formal press statement that the company "is committed to bringing our customers the best tools and assortment available and has been investing in the latest craft technology over recent years,... We believe that Cupixel is at the cutting edge and is providing users of all skill levels with the unique and significant rewards that come from creating art."
Cupixel is a subscription app currently available on Google Play and the Apple App Store for $12.99/month. However, they also offer a free limited experience for users to try.