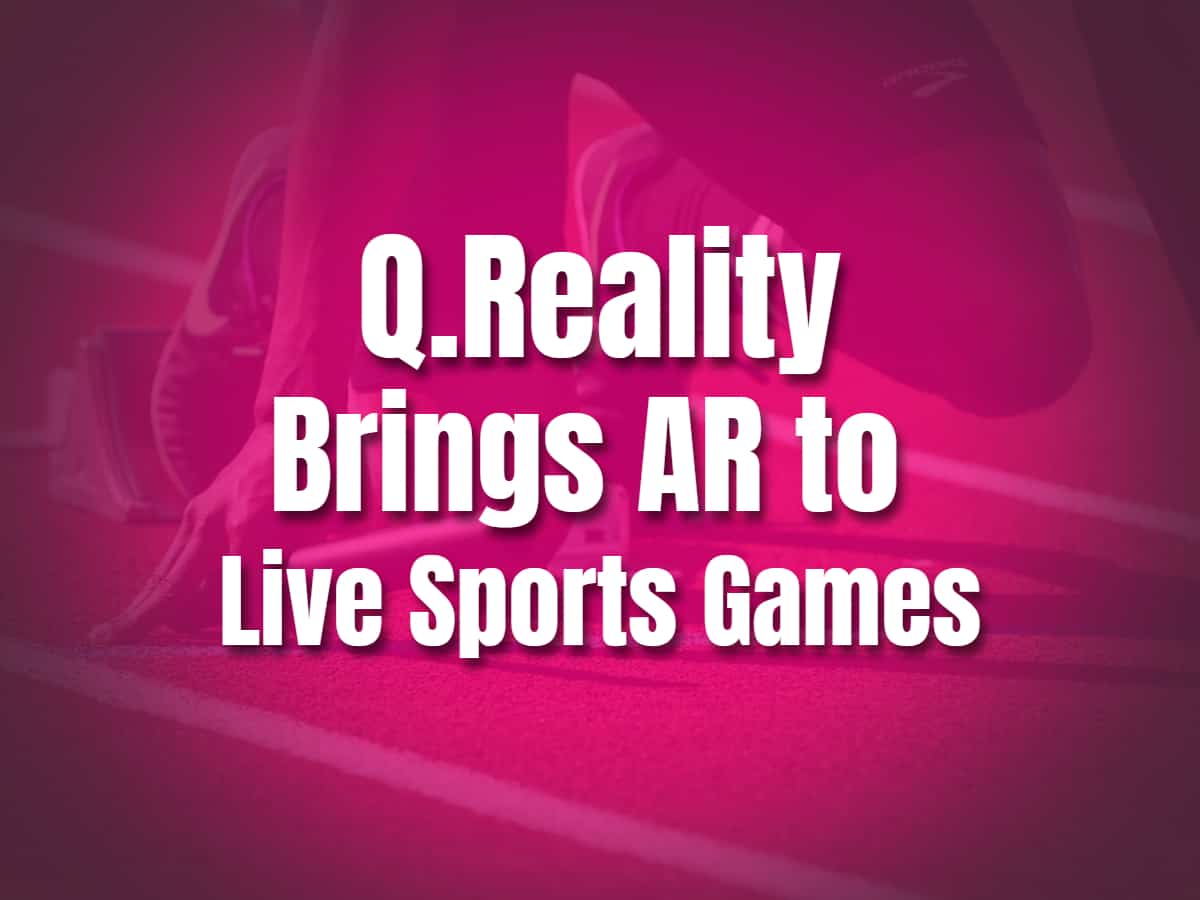 Q.Reality Brings AR To Live Sports Games
Published
May 17, 2022
under
MORE
Recent pandemic limitations have had an impact on the sporting world. Despite this, many people find live sports games via live streaming to be extremely enjoyable as an alternative. Nothing, however, compares to seeing them live in person. As the sports gaming business reclaims its former glory, it welcomes more advanced technology for a more immersive and enjoyable return. See how augmented reality (AR) seamlessly integrates into the live sports game viewing experience.
AT&T and Quintar partnership brings Q.reality
Thanks to the collaboration of these companies. Their joint venture and efforts have given the platform Q.reality its chance to show its best potential in the field of sports games. Q.reality is all set up to change the game like never before when it comes to live sports game entertainment.
Quintar's Q.reality is an augmented reality platform that will deliver additional content while watching the game live. Audiences can use their mobile phones to access AR content powered by Q.reality during the live game.
The best examples of AR content are visuals from the playbook and player statistics. All of the extra information that the viewer typically sees when watching the game on television can be added. Things that flash on the Jumbotron or the screen walls can be incorporated into AR material so that the audience does not have to look at them during the game.
Meanwhile, AT&T is introducing 5G to sporting venues so that audiences can enrich their viewing experience with augmented reality anytime. This new way of watching live sports is bound to set a trend so people enjoy watching live like never before.
More of Quintar
Quintar, the developer, has made a name for itself in the metaverse for golf-related metaverse experiences. The firm has been named the PGA Tour's official Mobile AR Developer. Their Q.reality platform is well-known for providing genuine real-world AR experiences. This platform provides a natural blending of the real world and augmented reality content. Because of the partnership with AT&T, these exceptional capabilities are now available in sports games everywhere they are best experienced.
As AR/VR transforms the world into a more immersive experience, expect additional integrations in the future. What has been your most enjoyable AR experience thus far? AR has evolved beyond simple entertainment to provide us with content to experience the world in new ways.