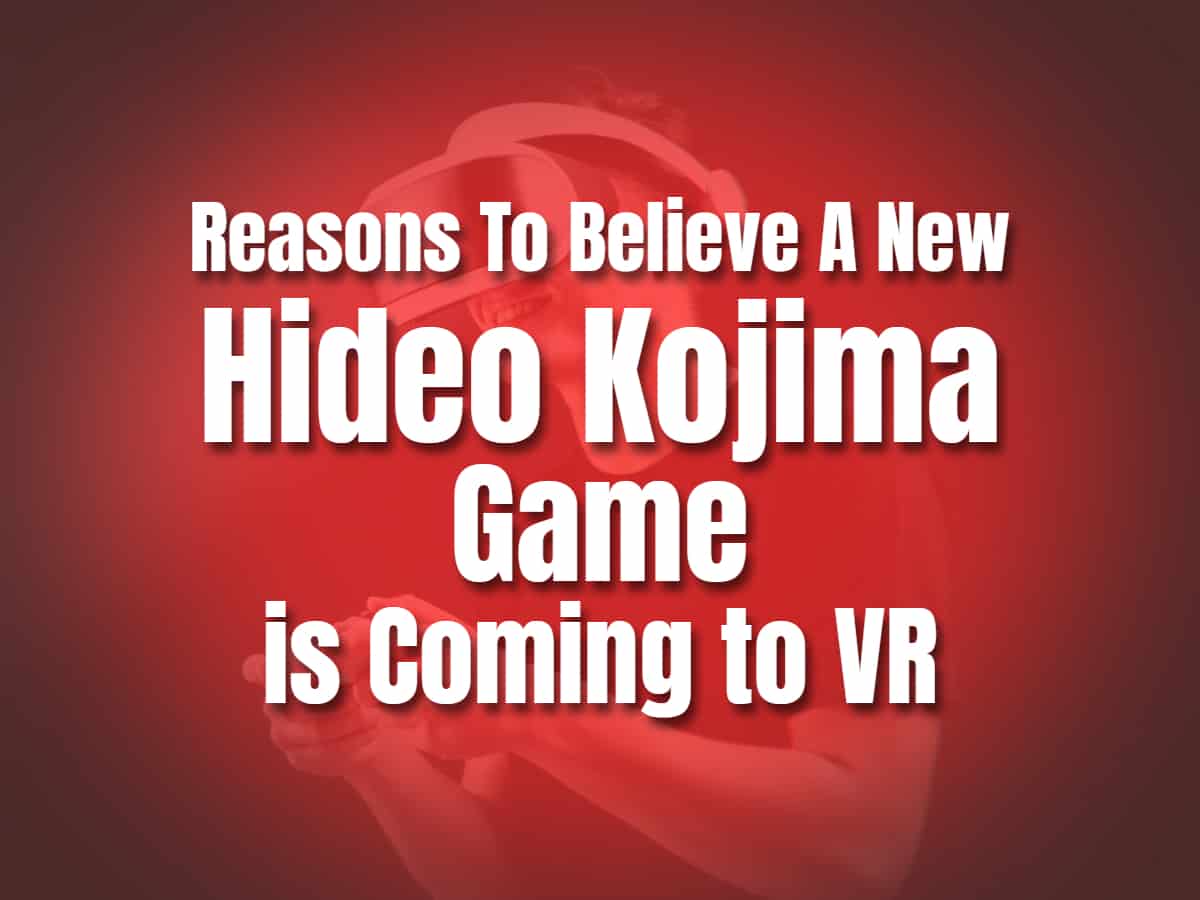 Reasons to Believe a New Hideo Kojima Game is Coming to VR
Published
February 1, 2022
under
MORE
Many rumors are circulating in the VR world. One of the favorites among avid gamers is the possibility of brilliant game makers getting their genius paws on VR content. Hideo Kojima is one of the most well-known and eagerly awaited game designers. Many people are excited to see what creative genius he has in store for virtual reality. Here are the reasons why many think a new Hideo Kojima game is coming to VR soon.
Who is Hideo Kojima?
Hideo Kojima is a game creator from Japan that directs, produces, and writes epic games with his crew. Kojima is well known for creating many blockbuster games. These include popular titles such as Metal Gear, Snatcher, Policenauts, Zone of the Enders, and Death Stranding.
The game creator has been in the business for around thirty years. The games are typically well known to feature a great narrative and player freedom.
Recent and upcoming projects
While there is no confirmation from the game designer himself, rumor has it that he is currently working on two game projects. Many speculate that one is an AAA action game and the other is a smaller project that enters the VR realm. Many are excited to know what Hideo Kojima will contribute to VR.
Hints from Hideo Kojima
The game designer seemed to be wary of disclosing too much information about the projects. He does, however, provide indications that they do exist. In an interview with J-Wave Radio, a Tokyo-based radio station, Kojima revealed further details about several planned projects.
During the interview, Kojima stated that the company is working on an "edgy" project that is unlike anything else we've seen before. The project will have a unique concept that's different from what we are familiar with. He straightforwardly said that it's not AR and left things hanging there.
In another interview, he described the project as an "indie" project, so many are saying that it may be a smaller experience in VR. But right now, we can't confirm that. However, we know for a fact that he has a partnership with Sony. His production studio continues to work with Sony on Death Stranding: Director's Cut for PlayStation 5.
When Sony announced the PlayStation VR 2 at CES 2022, many believed that Sony can't miss having Kojima participate in putting in amazing content for the upcoming headset. Kojima's distinct style in storytelling and player freedom would be perfect for the new PlayStation VR 2.
Other partnerships
Hideo Kojima's collaborations are not restricted. He signed a statement of intent with Microsoft last year to explore the possibility of collaborating on a new Xbox game. Later, Microsoft stated that Kim Swift, the creator of Portal and Left 4 Dead, had been appointed to supervise cloud-based gaming collaborations. Swift most recently worked at Stadia, Google's cloud gaming platform. Microsoft hired her intending to aid in the development of Kojima's cloud game.
Many excellent game designers have made a reputation for themselves in VR. But certain creative geniuses, such as Hideo Kojima, have yet to show us how they will transform the way we play and enjoy VR. Follow Hideo Kojima on Twitter and you may be able to catch some of his cryptic messages and clues to his upcoming projects.