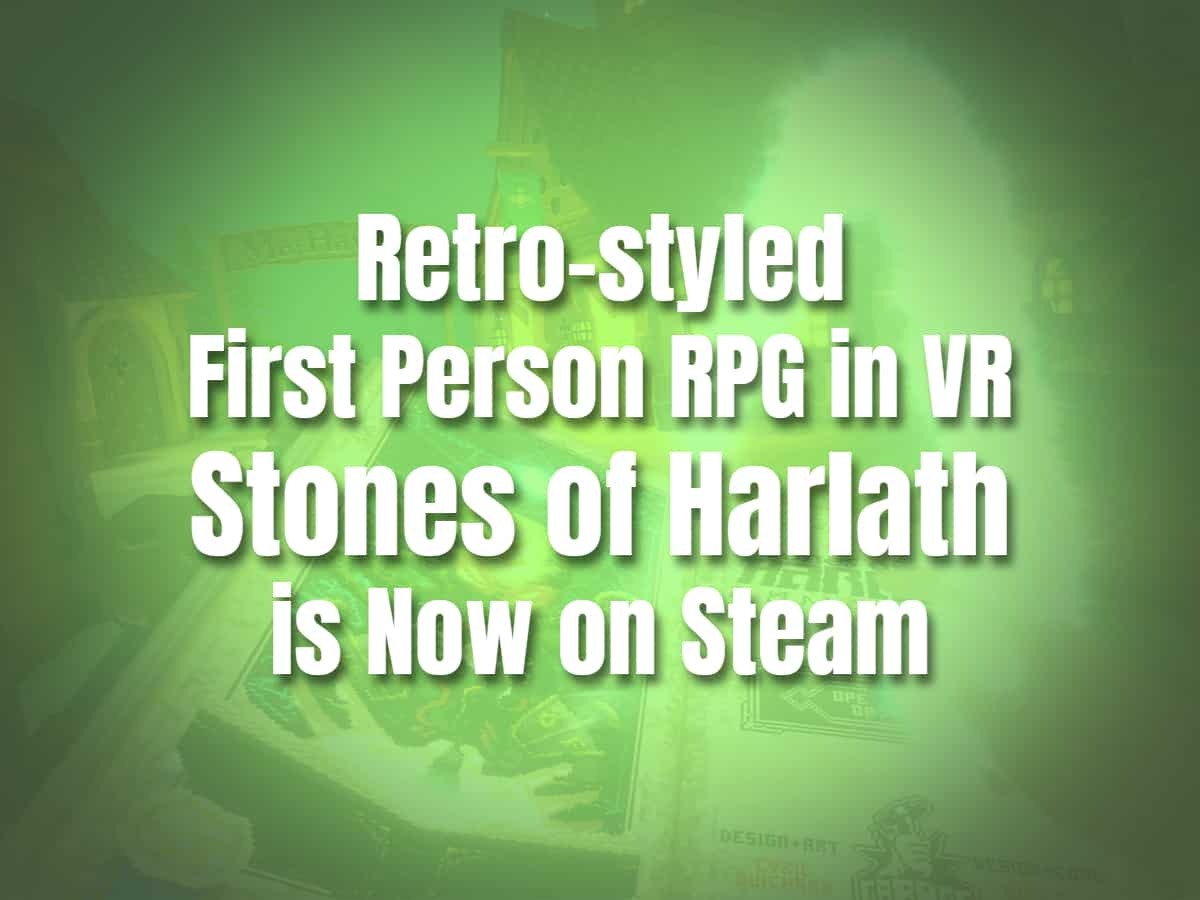 Retro-styled First-Person RPG in VR "Stones of Harlath" is Now on Steam
Published
August 20, 2021
under
VR GAMES
Stones of Harlath, a first-person dungeon crawler virtual reality game, is now available on Steam. Can we expect more positive comments from Steam VR users, as it did from Oculus Quest users, now that it has been released?
From the indie developers Garage Collective, Stones of Harlath was first released on Oculus on June 4th this year. It has since received good reviews from Oculus users. Many users are giving a thumbs up on how the developers respond to suggestions and feedback.
The game is currently on its 1.3 version with the Arenas update on Oculus. In this update, the developers recently did a content update and some minor tweaks addressing some of the users' requests. The content update includes, as the update title suggests, new arenas and an expansion of the Arena fights. Players can also adjust the res sprites according to how retro they want it to be. The update also addressed accessibility with the inclusion of the left-hand and right-hand modes for the controls.
Steam release was listed earlier on July 15 and was pushed back to a later date, now it has finally arrived on the platform. The VR game is expected to bring more players back in time with the classic old-school dungeon game with familiar gameplay. As developers continue to listen, players actively participate in making this game better. More and more people are flocking to the Stones and Harlath community. It's not just because of the amazing game, but also because they see emerging creators that care.
If you are on Steam, now is the best time to find out more about this rising star and join their community. Prepare to get shipwrecked on the island of Harlath. Learn about the curse that hovers over the island. Fight as a battlemage, wielding swords, and casting spells. You might as well discover what the rave is all about. Check out Stones of Harlath on Steam today!