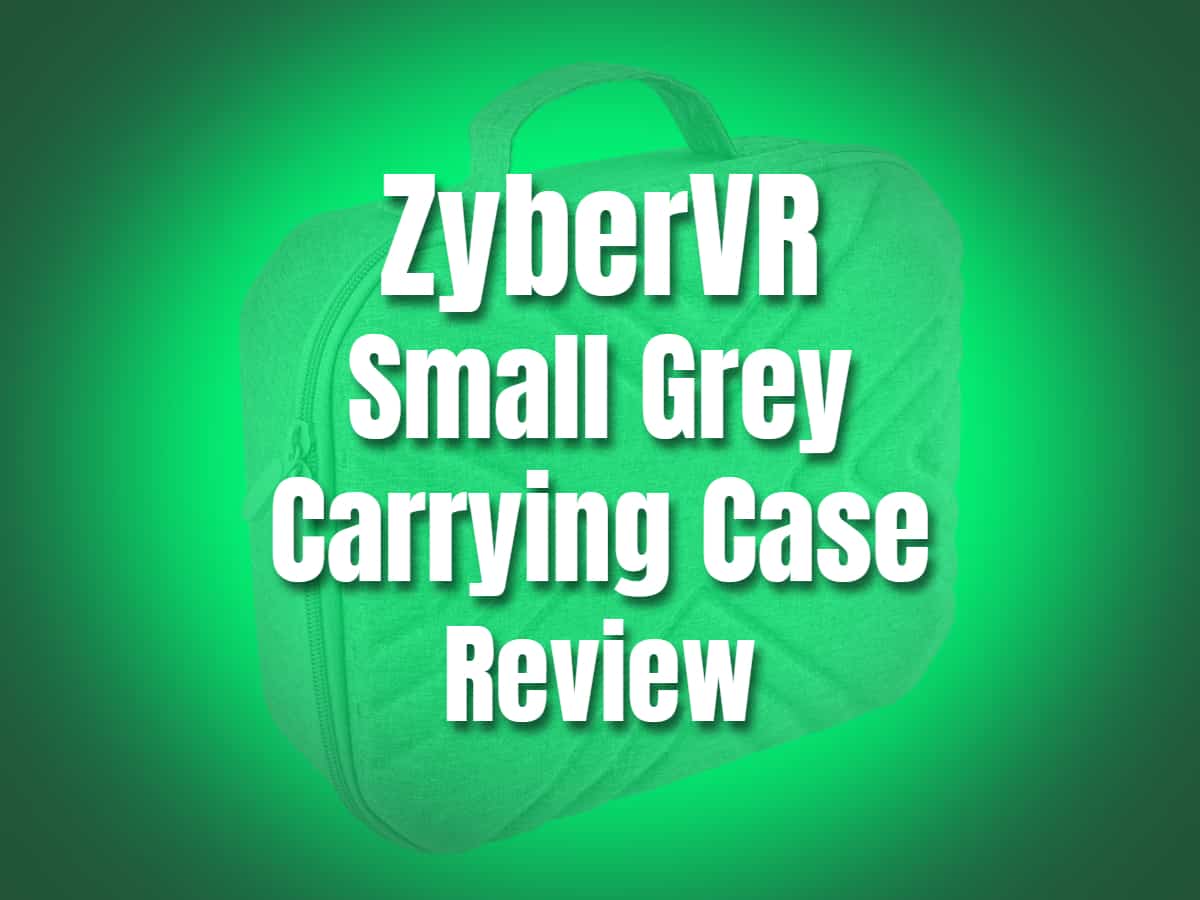 Zyber VR Quest 2 Carrying Case Review: The Superior Quest 2 Case?
Carrying cases provide sturdy protection for your VR headsets whether you're at home or on the go. If you like bringing it with you or tucking it away, this is what you need. A good quality carrying case is a must. We've tried other carrying cases in the market. And this one is a great option.
Here is the official trailer:
A headset case is a must-have VR accessory
Along the way, you'll find various accessories to improve your VR experience. Some of it, you'll find to be an absolute necessity. One of the most essential items to have is a carrying case. Proper VR headset storage protects it from accidental damage, and even better, lets you enjoy your VR headset away from home.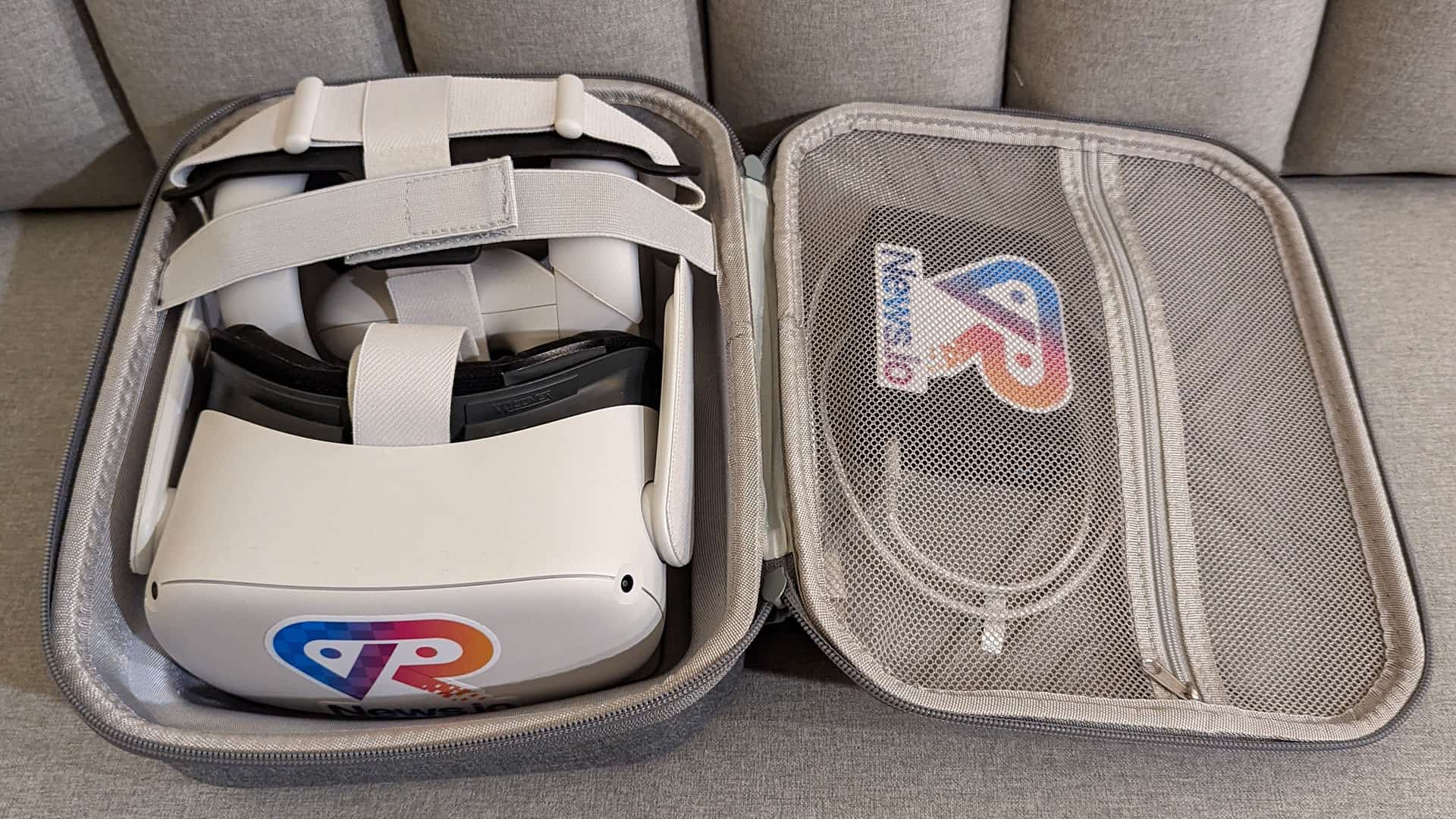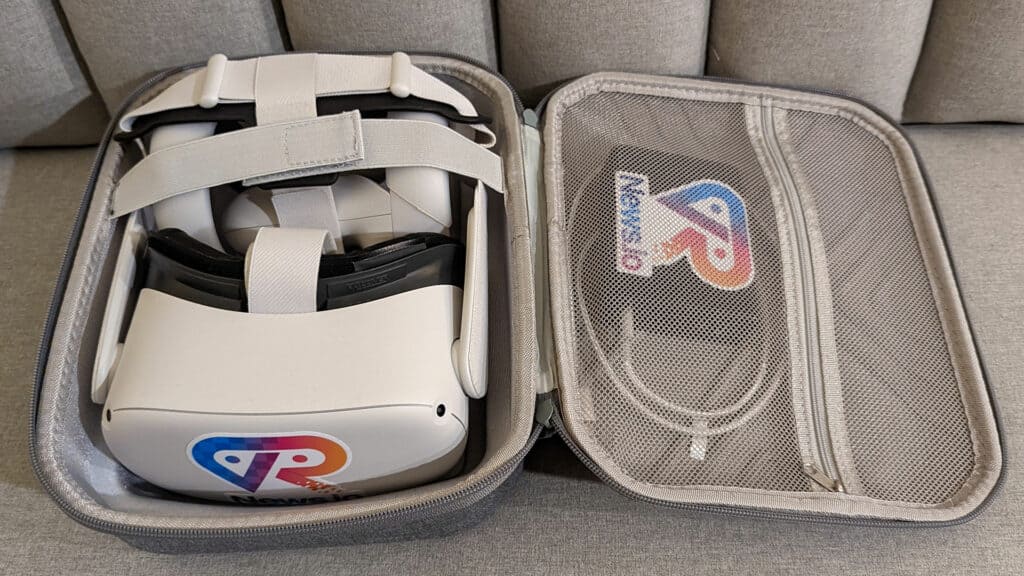 The safety of your expensive VR devices justifies the minor expense. ZyberVR reached out to us to see if we would review some of their products. They ship VR accessories around the world like the VR Gun Stock compatible for Quest 2.
ZyberVR carrying case vs the official case from Meta
I purchased the official Oculus Case on launch to keep my (now Meta) Quest 2 safe. This is an interesting comparison of my experience.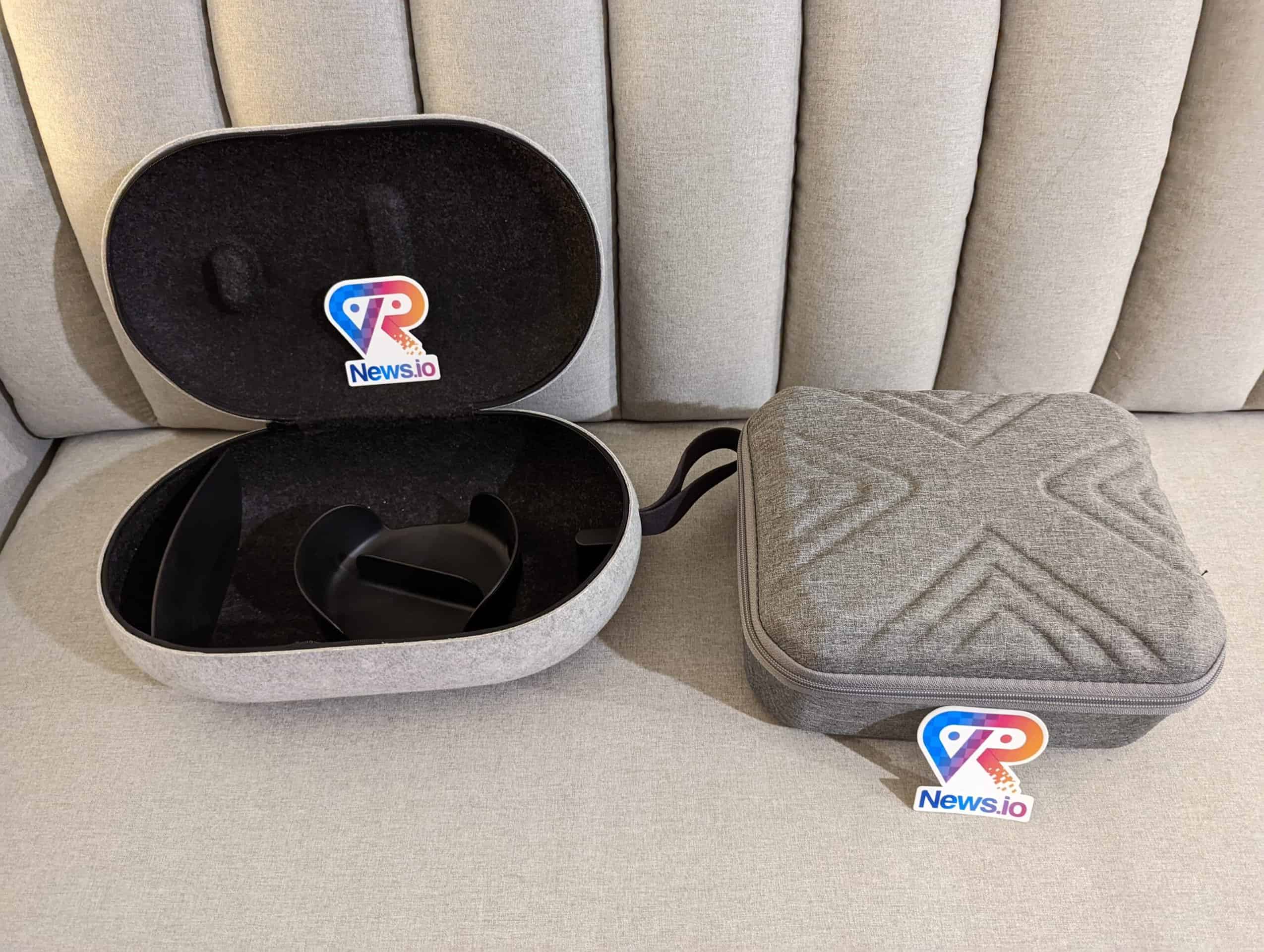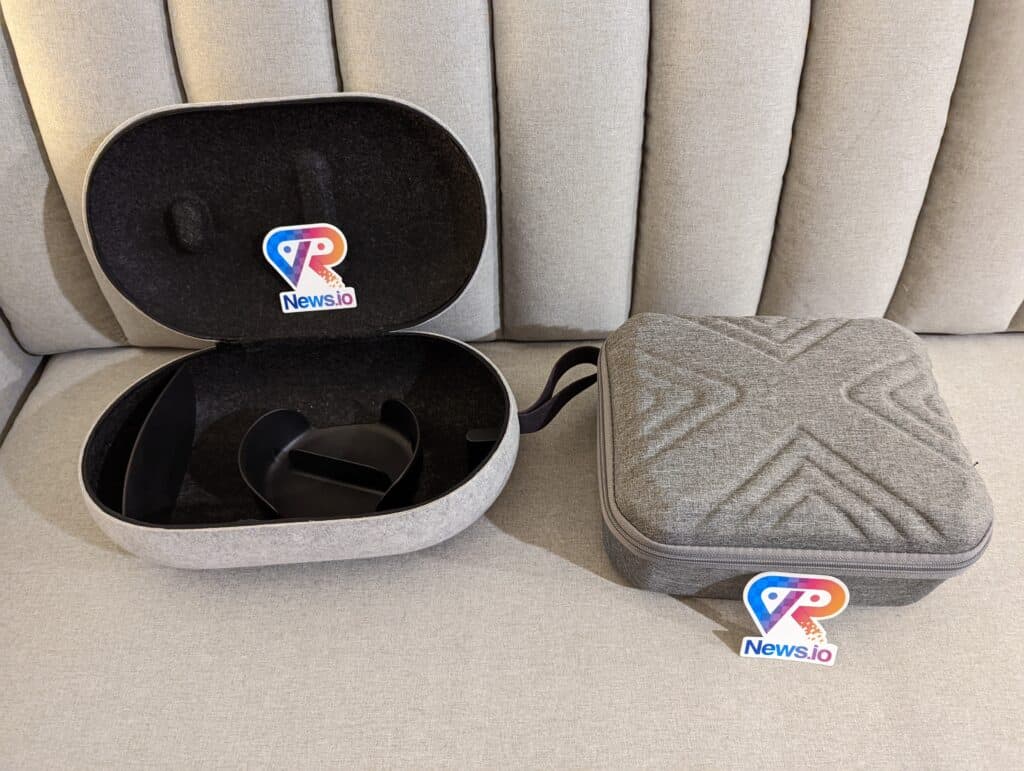 Quick specs: ZyberVR Carrying Case vs Official Quest 2 Carrying Case
ZYBERVR SMALL GREY CARRYING CASE FOR OCULUS QUEST 2 - C1
OFFICIAL QUEST 2 CARRYING CASE
Simple design
These two cases function the same, though they vary in shape and design. The Oculus Case has this oval shape design the shape of the Oculus logo. Meanwhile, ZyberVR is simply a rectangular-looking briefcase with curb edges.
Here are my quick first impressions:
Excellent durability
The ZyberVR has a fabric covered scratch-resistant PU hard shell has a pretty solid durable feel. It felt almost like thin luggage. One that you would trust in keeping your precious hardware protected and safe from occasional bumps and bruises. This isn't going to stop it from getting crushed by something heavy, the official case would probably do better in that respect, but it seemed plenty durable for taking over to a friend's house.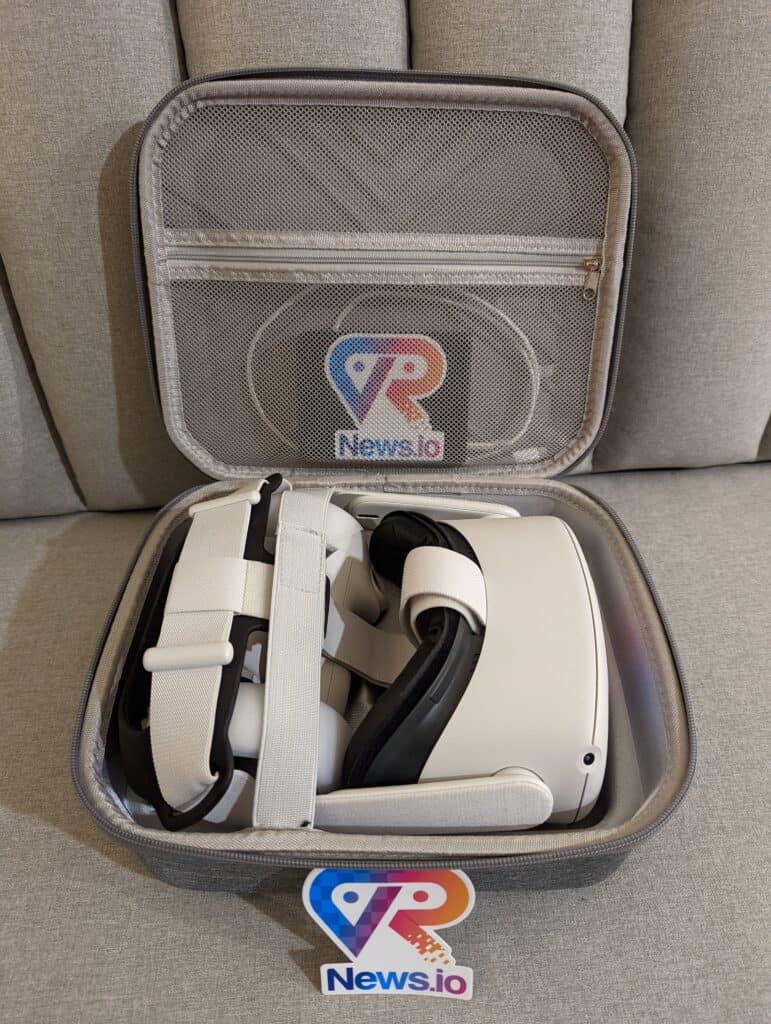 On the inside the ZyberVR has rigid foam vs the hard plastic of the official case. This protects your headset from scratches and damage with a lot less movement than the official headset case. It has a fixed elastic strap that keeps your hardware in place. Additionally, it features a mesh built-in to store cables and other accessories. Overall I think the less movement and jostling in the ZyberVR case will go further to protect my Quest 2 than the harder shell of the official Meta case.
Having used both of them, I will give the ZyberVR Case the edge in terms of durability. The tiny zipper on my official Quest 2 case snapped after barely being used (see below). My first impression of the ZyberVR case is that it feels well-made. It has a double zipper design that felt like good quality zippers. I opened and closed each of the two zippers more than a dozen times. My official case broke in far less than that, so the zipper here gives the ZyberVR case the win.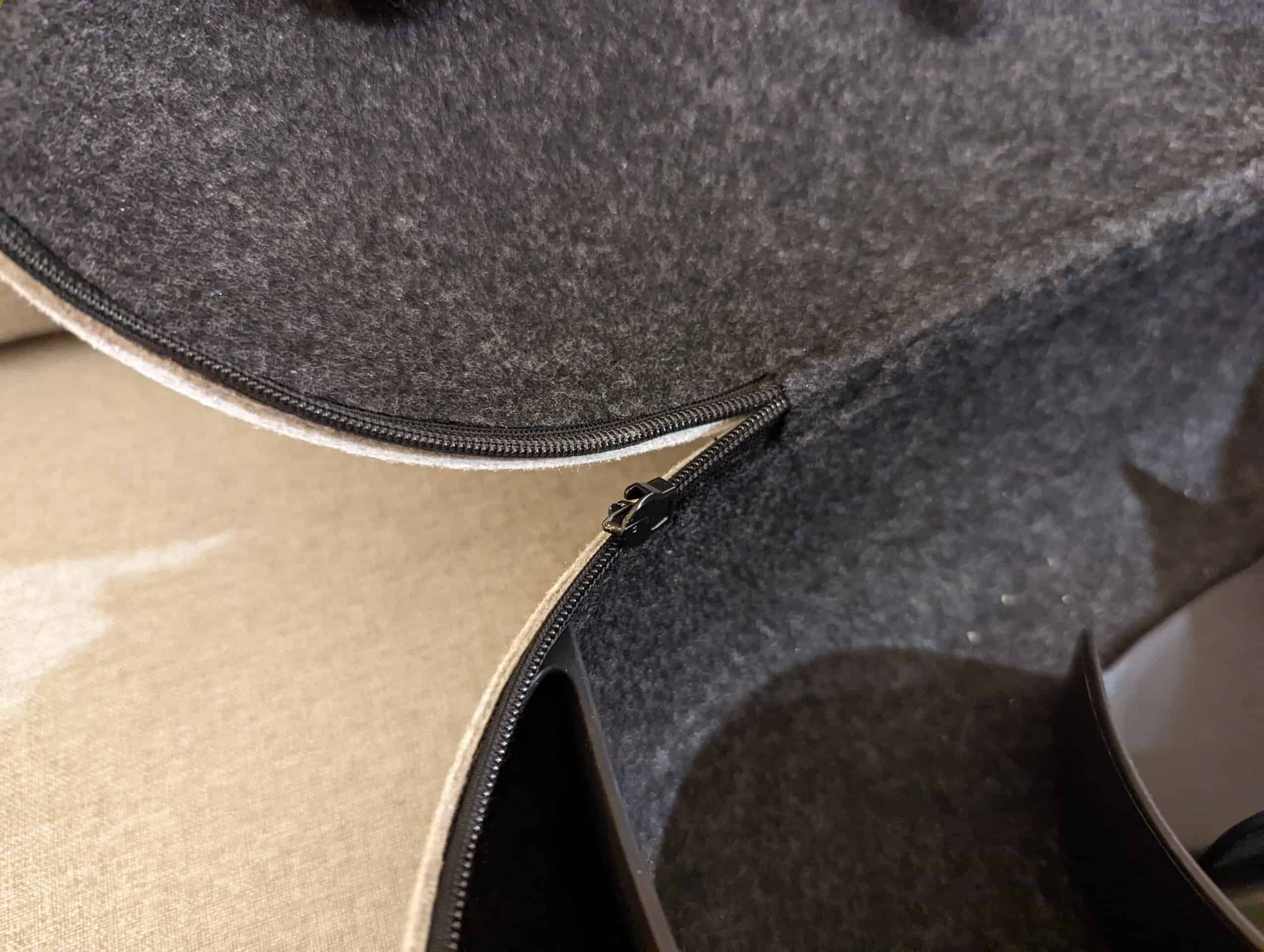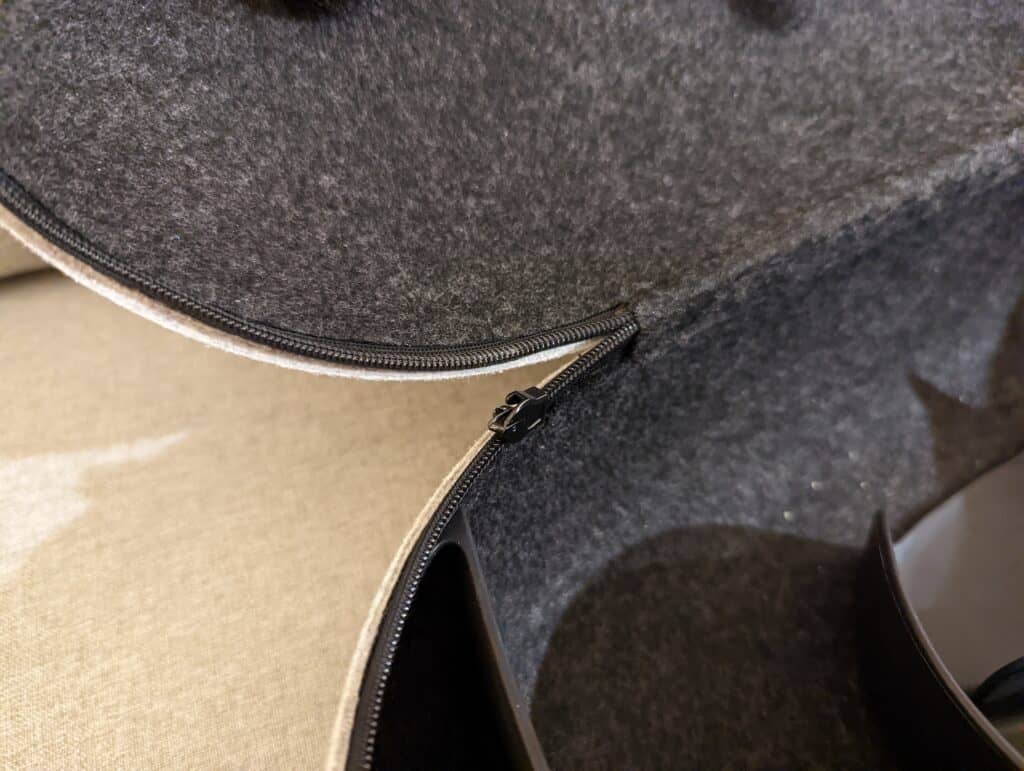 Extras
To seal the deal, ZyberVR added a few practical extras. They decided to include a Quest 2 lens cover and two hook and loop cable ties. I already had the VR Cover lens cover, but the slightly stiffer ZyberVR cover feels great, and it's a sweet deal for those who don't have a VR lens cover yet.
This case doesn't fit in an elite strap for the Oculus Quest 2 VR headset. But you can purchase the big black case also available on ZyberVR official store.
Final thoughts
Our Rating: ⭐⭐⭐⭐⭐(5/5)
This VR carrying case seems robust enough to protect a Quest 2 headset. It seems more than capable of storing things neatly in a secure and compact form. It's not going to stand up to any serious crushing force, but I don't see that as an issue.
The case is a good value for the money you pay. If you are concerned about protecting from bumps while keeping everything nicely organized and compact, this carrying case delivers. Its simple design is functional.
Buy the case now and get an extra 20% off using the coupon code VRNEWSIO.
Stay safe and keep your VR headsets safe too. Until next time VR fam!
-VR Paul
DISCLAIMER: ZyberVR reached out and sent over the product wanting us to try it. No money was exchanged for this review, but we did receive the product for free. We've opted to use affiliate links in the article to help support our site when you purchase from the provided links. We only recommend products that we actually use and enjoy regardless of any affiliate offerings. If you prefer to use a non-affiliate link you can visit the product page directly here: https://zybervr.com/products/zybervr-small-grey-carrying-case-for-oculus-quest-2-headset-and-controllers-c1