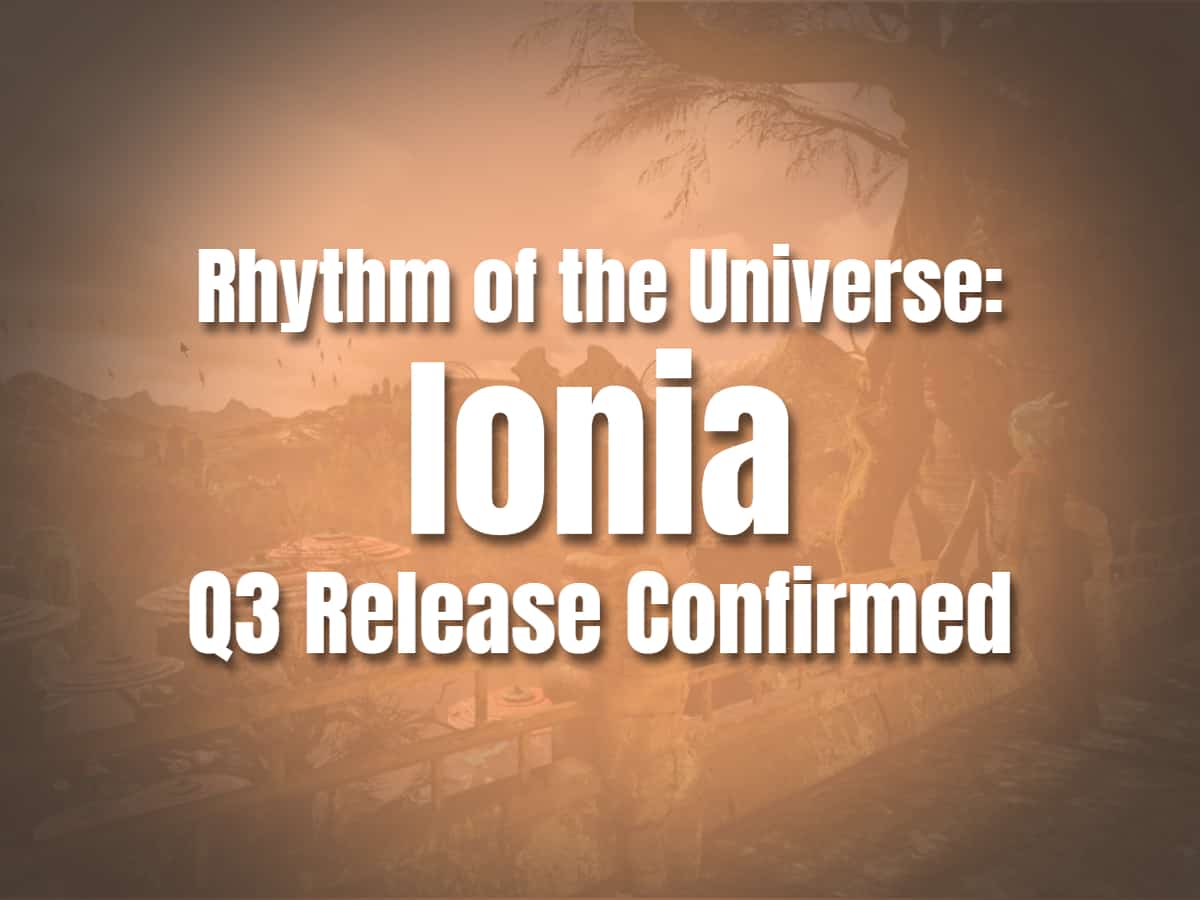 'Rhythm of the Universe: Ionia' Q3 Release is Confirmed
Published
September 1, 2021
under
VR GAMES
In August, we witnessed unexpected and much anticipated advances in virtual reality. The next month appears to be just as promising as the previous one. One of the most anticipated VR titles since its introduction in January 2019 arrives in September. Despite the delays, Rhythm of the Universe: Ionia is finally arriving in VR.
Rotu Entertainment is finally delivering Ionia after several delays
Rhythm of the Universe: Ionia is an ambitious game originally announced to arrive first on PCVR in 2019. The game is also one of the first games to be confirmed to arrive on Oculus Quest since the headset was announced back in 2018. It is expected to arrive as a native app on Oculus Quest. Two years fast-forward, it had made several announcements of delays over the past but promised to be available on all platforms. That includes PC VR, PS VR, and Oculus Quest.
The latest and (it better be) final announcement of the release was published recently. The VR world started making noise for the much anticipated VR game. ROTU has confirmed the release date is September 23rd, 2021.
A fantasy world brimming with music-based magic awaits
After the long wait, let's rekindle our excitement for this very promising game. Rotu intends to push the limits of VR with what it does best. From the first teaser trailer, many of us were mesmerized by the amazing audio and the stunning visuals of this game.
Rotu is a Boston-based company. This media and entertainment company focuses on music and amazing narrative. Ionia being its first VR game is expected to use real music theory as a fundamental component of its gameplay.
The game lets players into the amazing world of lush green in the Ionian forest. Players can interact with creatures and wildlife creating music in this environment. The player's core mission is to save the mythical creature Harpa. The Harpa is being invaded by an army and the player must defeat them with the power of music.
Play with a purpose
Beyond the spellbinding music and visuals, the game has a real-life mission to save wildlife. Ionia will give a fraction of all the proceeds to Wildlife Warriors founded by the late Steve Irwin.
The game's overarching goal is to raise environmental awareness. It intends to contribute to the environmental preservation movement.
Rhythm of the Universe: Ionia has all the elements to love: music, visuals, and purpose. It has promised a never-before-seen experience through VR. Despite the long wait, we are still excited about how it will prove to be worth the wait. VR has offered so much new and amazing content in the past and just recently. Ready or not, we will find out on September 23 what the universe Ionia has to offer VR and the world.