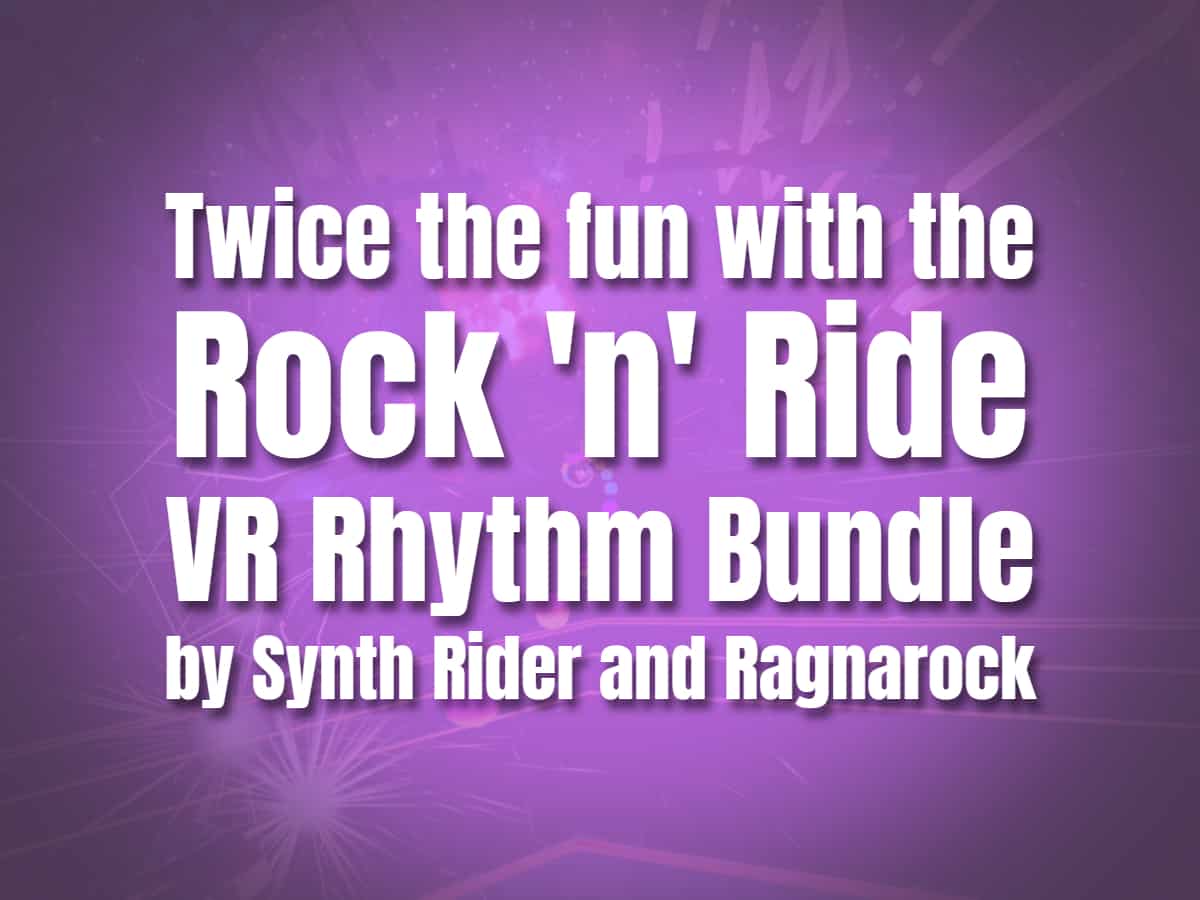 Twice the Fun with the "Rock 'n' Ride VR Rhythm Bundle" Team Up by Synth Riders and Ragnarock
Hello, rock and rhythm VR fans! If you love great music and active gameplay in VR, here's your chance. Get two of the highest-rated VR games on Steam at a discount. Get the Rock'n Ride VR Rhythm Bundle today at a 20% discount!
Rock'n'Ride VR Rhythm Bundle is a team-up of two of the best VR rhythm game titles we love. Synth Riders and Ragnarock combine into a brand new pack that gives us hours and hours of pure VR fun together.
Synth Riders is an award-winning freestyle dancing rhythm game in VR. While Ragnarock is a drum-pounding rhythm VR game.
Double the musical active gameplay experience of a VR rhythm game
Watch the bundle trailer below. These two are awesome together. Synth Riders and Ragnarock both have a curated music library and official custom songs support. They also both have a very active multiplayer community. Imagine having that double. You can have fun playing solo or meet new friends with their rapidly growing community.
This VR rhythm bundle is the perfect combo for fitness
Synth Riders and Ragnarock teamed up for a purpose. Not only for the unlimited pure VR fun but also to encourage VR users. That is to take advantage of the fitness value offered by both games. Both games rank highly on fitness value. They are both highly recommended to burn calories while in VR. Both have incredible music. Both are a very refreshing addition to your regular fitness routine.
Flexible bundle at 20% discount
Get the bundle on steam at a 20% discount today. For those who already own one of these two, do not worry. It is a flexible bundle meaning the 20% discount still applies even if you are purchasing just one. That is if you already own the other.
Are you ready for a good workout with the sound of epic music and an immersive musical experience? Tell us your experience with these two games. Stay healthy, stay fit, without leaving VR. Fun and fitness are possible in VR. Hope we get more of these to support our need for fun and good health in the future. We'll keep you updated! Ciao VR fam!