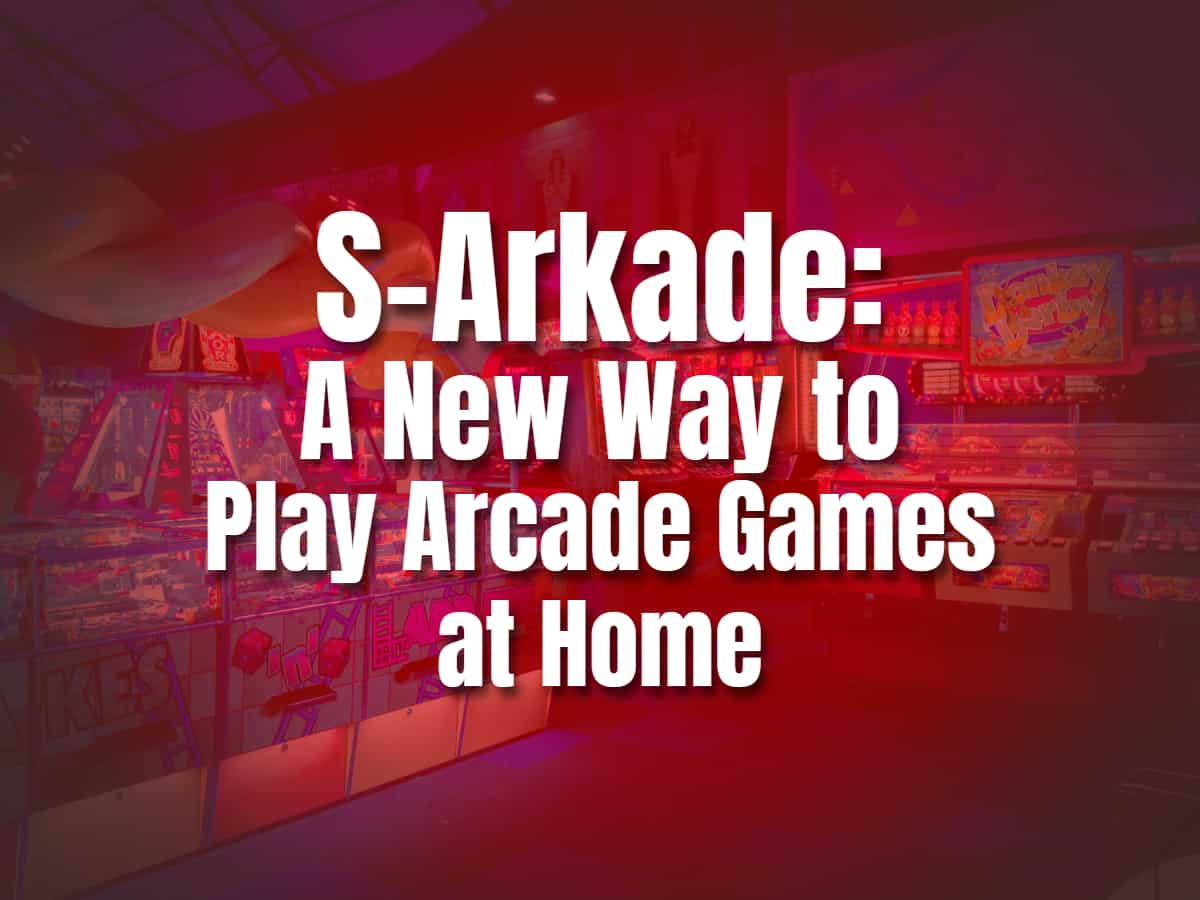 S-ARKADE: A New Way to Play Arcade Games at Home
Published
November 15, 2022
under
MORE
A software called S-ARKADE uses present-day technology to improve arcade gameplay. You can play arcade games in a brand-new way thanks to this new arcade gaming system developed by an Italian company. With the software, you can have an entirely immersive gaming experience. S-ARKADE uses augmented reality to simulate the thrills of an arcade that you can now experience in your own home.
What is S-ARKADE?
It is a software that uses a mapping system to detect walls and other key structures and surfaces of your home in order to project interactive virtual content onto them. S-ARKADE introduces a brand-new arcade experience that uses augmented reality to turn any room in your house into an immersive arcade gaming venue.
S-ARKADE is developed by an Italian company named Tabula Natural Interfaces, spearheaded by software architect Stefano Baraldi. It utilizes spatial augmented reality without the need for an AR headset to bring the unique experience to users. Here's how it does that.
How S-ARKADE Works
S-ARKADE only requires a PC and a projector to turn any physical space into an arcade game room. It is a spatial augmented reality software that connects to a PC and a projector. Using this software you can make detailed adjustments to place your game boards onto any spot you want in the room. The games require a certain distance to the walls to work properly using the software.
You can also use the software with a PC only, that is without the projector, by using a wide TV screen or a LEDWall. The bigger the better. You can also opt to play arcade inside your home. It is recommended to use a short-throw projector in such cases. Or you can play outside using 4000 ANSI or higher projector.
S-ARKADE's Hexakade platform
While the software can be used on any type of surface, the experience can be further customized. S-ARKADE also comes with building sets that can customize levels of your arcade gaming. You can design your own levels by arranging items in your physical environment. The Hexacade platform utilizes triangular shapes that work with the software to do this. The shapes can act as decorative wall art when not in use.
The Games
This new software initially has five games. The Starter Pack includes the following:
Ponkanoid - a Pong-style arcade.
Room Raiders - a side-scroller game
Tablerace - a car racing game
Neon Raiders - Sci-fi-themed arcade game
WallERoids - arcade-inspired game
The Future of S-ARKADE
All five of the aforementioned titles will be pre-installed on the S-ARKADE when it launches. The makers have stated that there will be more games in the future. In 2023, it will also include an SDK, enabling game designers to create titles for the S-ARKADE store.
Anyone interested in joining the S-ARKADE's Kickstarter, check it out here.