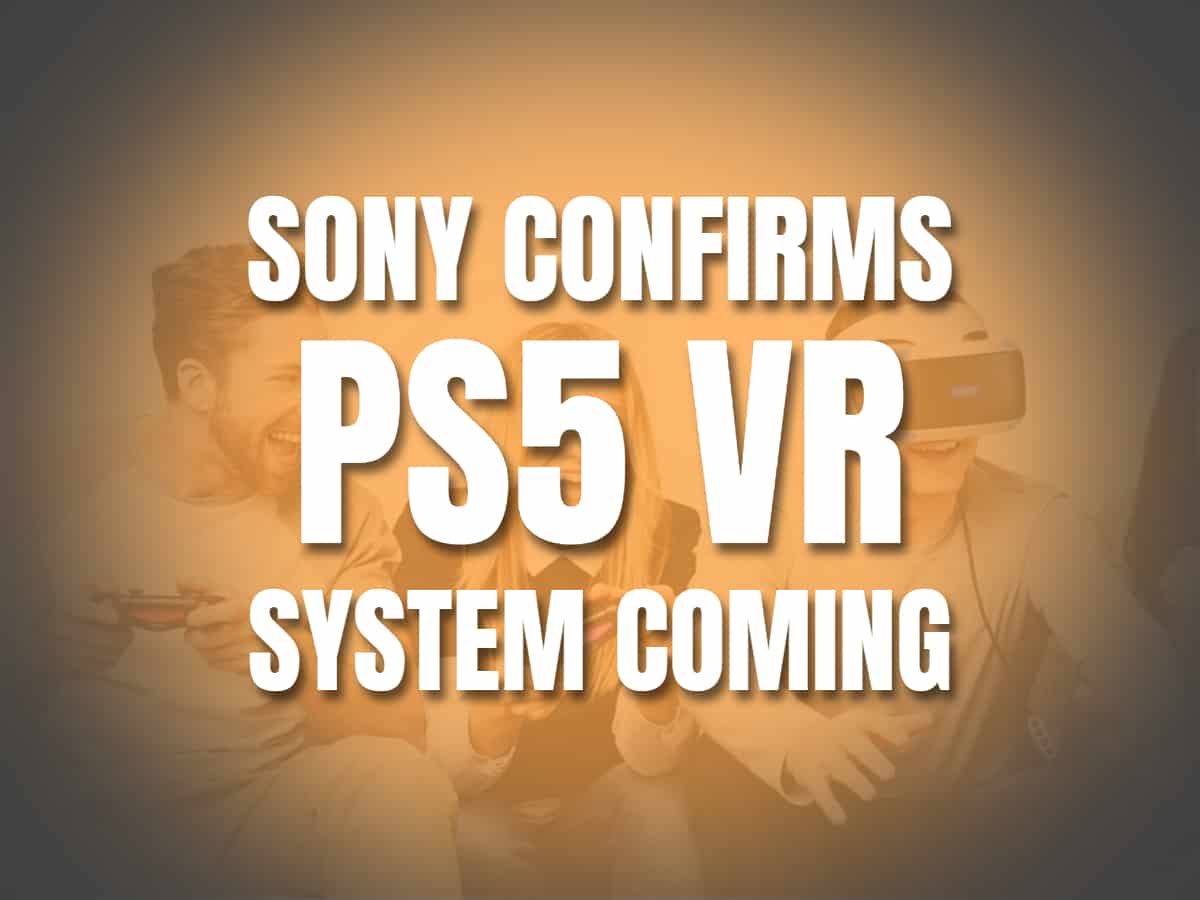 Sony Confirms PS5 VR System Coming
It's 2021 and the recent turn of events in the VR industry are quite exciting. Sony just confirmed in their official blog that the development of a new VR system for PS5 is on its way. This is big news and changes the way we see the future of VR on PS5 consoles.
Previously, we heard Jim Ryan, the man responsible for bringing us PS5. He believes that the future of VR is far ahead. He believes that 2021 is not VR's time yet. People may read into this and speculate, but it's hard to predict Sony's future steps regarding VR. What we know is that they are focusing on getting more PS5 consoles in the hands of consumers.
Sony's contributions to the VR community
With people restricted by the pandemic, many decided to join the VR community in 2002. We welcome them on any platform, and now we see how developers are responding to this new fandom.
Oculus Quest 2 and its success, as well as emerging devices such as Apple VR are hot topics recently. Many wondered, where is Playstation VR in the story.
In their recent announcement, Sony reminded us of their significant contribution of getting people into VR even before the current crisis made a significant impact on consumers' behavior. PSVR has been immersing players in quality gameplay with Playstation VR games on PS4, PS4 Pro, and PS5.
What we know about the next generation Playstation VR system
It is supposed to be more immersive and players will feel a better presence in the VR world when they are wearing the new headset
It will have an enhanced resolution, field of view, tracking, and input.
It is enabled for high-fidelity visual experience.
It is easy to use with a single socket connected to the PS5.
The new VR controller incorporates DualSense key features of an ergonomic wireless controller.
There are more developments we can expect in the future.
It WON'T be launched in 2021. There is no release date, yet. - Our guess, no earlier than Christmas season 2022.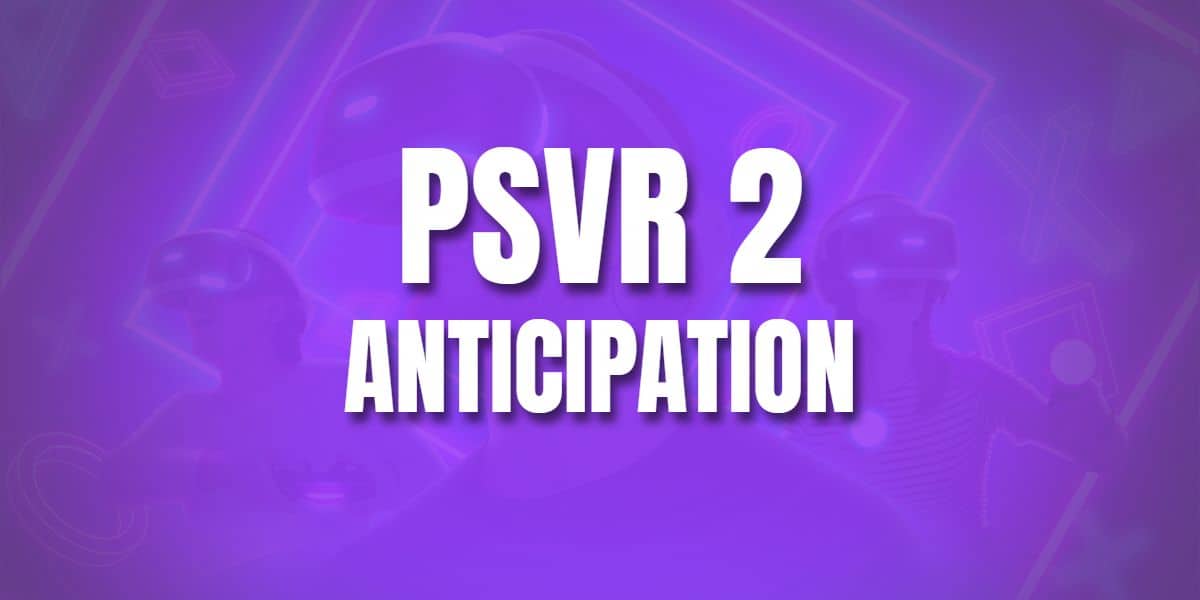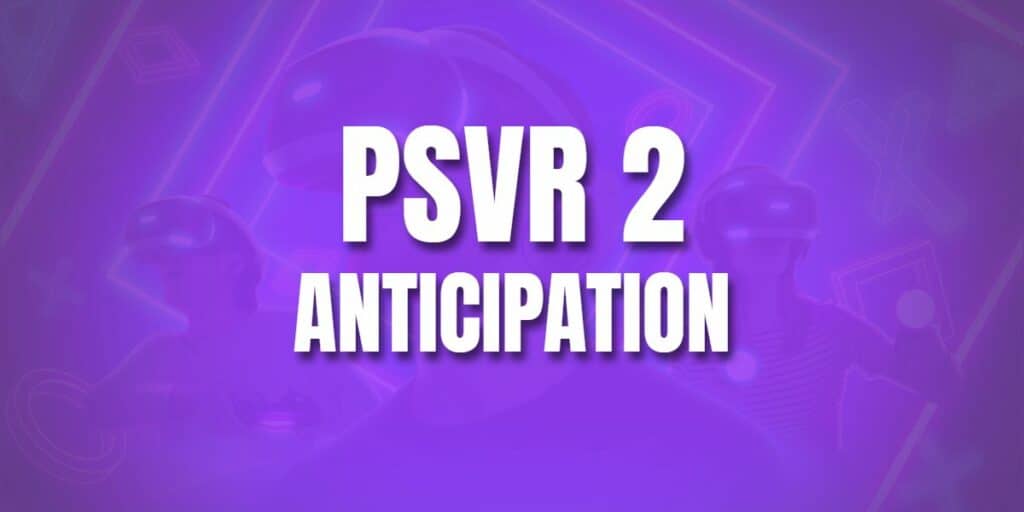 PSVR 2 anticipation
PSVR 2 has no public release date. Sony made that clear, but now that they announced the active development, that leaves us waiting for more details.
PSVR 2 has been talked about because of the recent release of PS5. It seems logical to be expecting an upgrade to the PSVR after its release. As PS5 continues to sell out, now we wonder, does it come with an upgraded VR experience? Are they launching a new PSVR version near its PS5 release? Now that has been answered in their recent announcement.
With the successor expected to not come any time soon, we are left to decide whether to buy the predecessor this year or not.
PSVR is an easy choice for Sony's Playstation fans. If you love your Playstation experience then PSVR could be the first you think of when hopping into the VR world.
So, should you buy a PSVR in 2021? It would be an easy yes in the previous years. But it is worth considering the emergence of new factors to look into before buying one this year. Let's talk about the pros and cons of buying a PSVR in 2021.
Major reasons why PSVR is still worth it in 2021
Let us look at the reasons why PSVR is still worth buying. It may not be the newest device, but It has games other devices don't have. Also, it's likely to be the only VR solution for PlayStation for well over a year.
PSVR is in stock. You can get a hold of this vr headset any time you are ready to purchase it. It is still the easiest way to get into VR, especially if you are a Playstation console owner.
It is cheap if you already have a PS4. It is a cheaper option and it makes sense grabbling one if you already have the console.
The experience is worth it on a normal PS4. All you actually need is a PS4 Pro and you are set to go. The immersive VR experience and the PSVR games available for you, not to mention the exclusives, are definitely worth it.
PSVR works on PS5. All we can say before is that you can use PSVR on a PS5, but maybe not the reason for getting one or the other. But that has changed since their announcement. Sony Playstation is committed to rendering the best VR experience on both PS4 and PS5. PSVR games will load faster on a PS5 that's for sure.
Amazing content over the years. Almost 5 years and counting. Sony's content is still topnotch among different platforms after many years. Content is consistent and still coming. You would most likely find high-end titles for Playstation VR. These titles are often enough for other VR players to shift from other platforms. Also, popular titles are enough to convince game players to enter the VR world. It is something they are very proud of. And really their edge against competitors.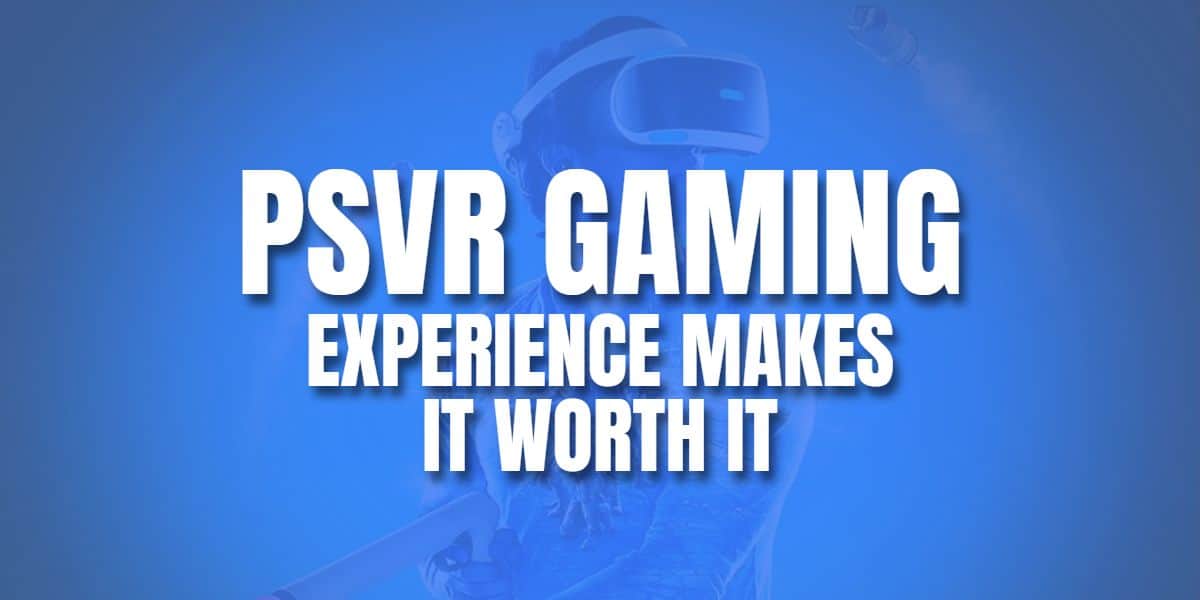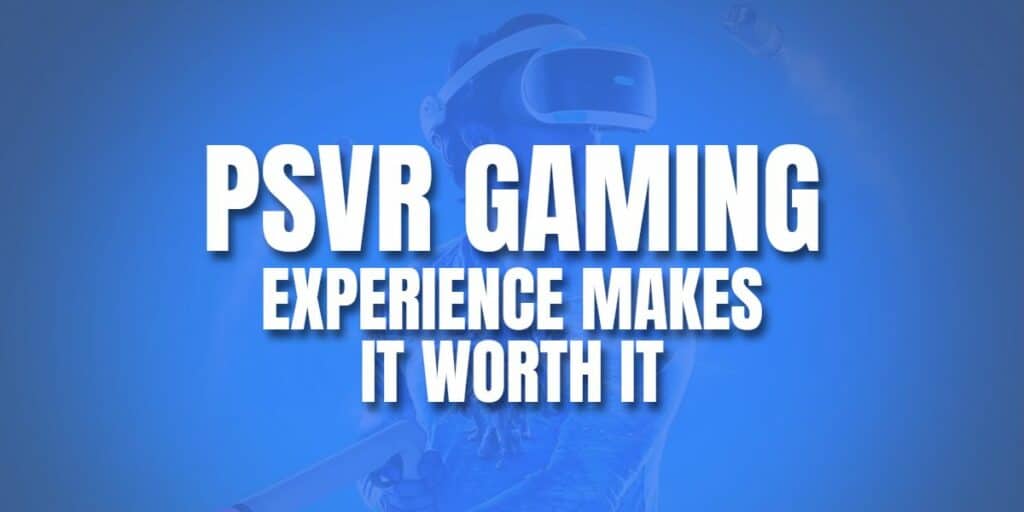 PSVR gaming experience makes it worth it
PSVR is home of the most raved virtual reality games ever made. Here are some of the top Playstation VR games you can experience in a PSVR headset.
Some disadvantages of buying a Sony PSVR in 2021
Ruling out other presumed disadvantages on the new console, we are left with a very few disadvantages. Sony promised that PSVR would work great and users will have an enhanced experience on both PS4 and PS5. Some in the community have once raised that the headset's integration on PS5 isn't extensive. Also, there is a widening gap between PSVR and its competitors. But let's see about that.
The only thing worth considering as a disadvantage is if you don't have the console. Because other competitors like Oculus have a standalone device that could be much cheaper than buying Sony's console and PSVR.
Should you get a PSVR this 2021?
There could be cheaper options out there if you don't have the Playstation console. But if you have it and is planning to purchase a PS5 anyway, PSVR is still one of the top choices.
If you own a PS4 and not a PS5, PSVR is highly recommended if you want to get into the VR world because of the exclusive titles. Since we are not expecting the next generation PSVR any time soon, it's your best option to immerse yourself into VR now, and the immersive experience is worth it. If you have a PS5, it might be worth waiting and maybe picking up a Quest 2. Sony's promise for future development might give you reason to wait.
You can read the full announcement on the PlayStation Blog.