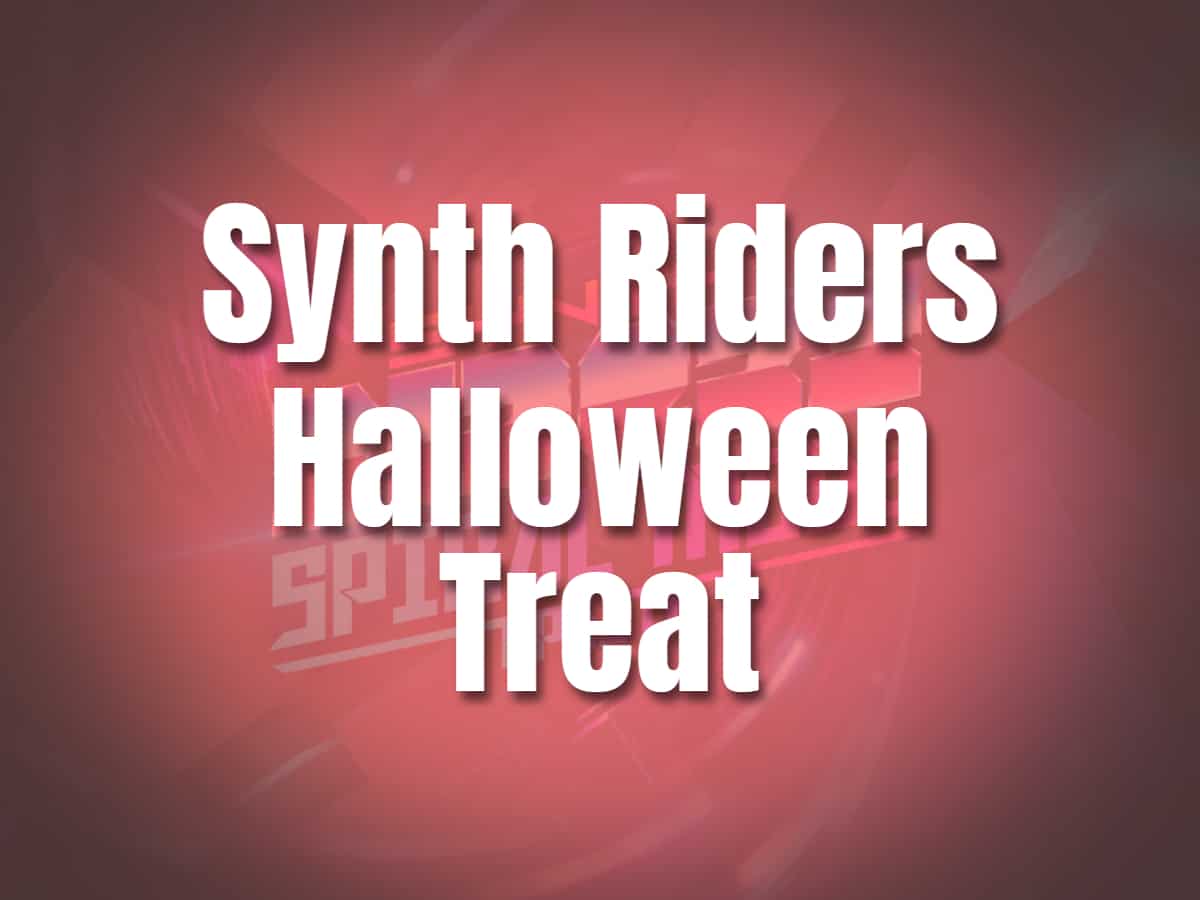 Synth Riders Halloween Treat Comes with a Twist
Published
October 27, 2021
under
VR GAMES
Just in time for Halloween, Synth Riders treats its fandom with an exciting new update. A mind-bending new stage, new mode, and a new song are staged to make this Halloween extra fun with a twist.
Providing twists to the usual gameplay, developers Kluge Interactive is proud to release a never-before-seen experience in rhythm games in VR. So far, the developers have been making Synth Riders interesting over the years with each new release being an absolute treat to fans.
Synth Riders sets up a new stage
The latest update is arriving on October 28th. It will literally set a new cylindrical stage for players, allowing their playfield to spiral around it. These challenging twists and turns will provide a new exciting experience with a new game mode, the "Spiral Mode".
There will be walls and arrows to guide the players as they spiral through the cylindrical path. The player will have to lean his whole body from side to side in order to follow the line of play. The update will unlock three intensities. With each intensity gaining more difficulty.
A new song: Dance with the Dead's Go!
All this new excitement cannot go without some great music in the Synth Riders game. Although the Spiral Mode is playable in every song and difficulty, the update will come with a new song to add to the list.
With the new song Go! from Dance with the Dead, Synth Riders will have released a total of 55 free songs and 30 DLC tracks. The new addition is a cool synth-wave duo, with a powerful blend of synth and guitar.
This perfect ensemble of new rhythm and new challenges for Synth Riders players is a perfect treat this Halloween. The update is available on all platforms for free. That includes Oculus Quest, PlayStation VR, Steam, and Viveport.
Synth Riders' creators continue to astound, as they stick to their promise of true VR entertainment. We're not shocked that this VR game has kept its followers interested for more than three years. The game has a large fan base and will continue to do so as they continue to keep the rhythm alive in VR.