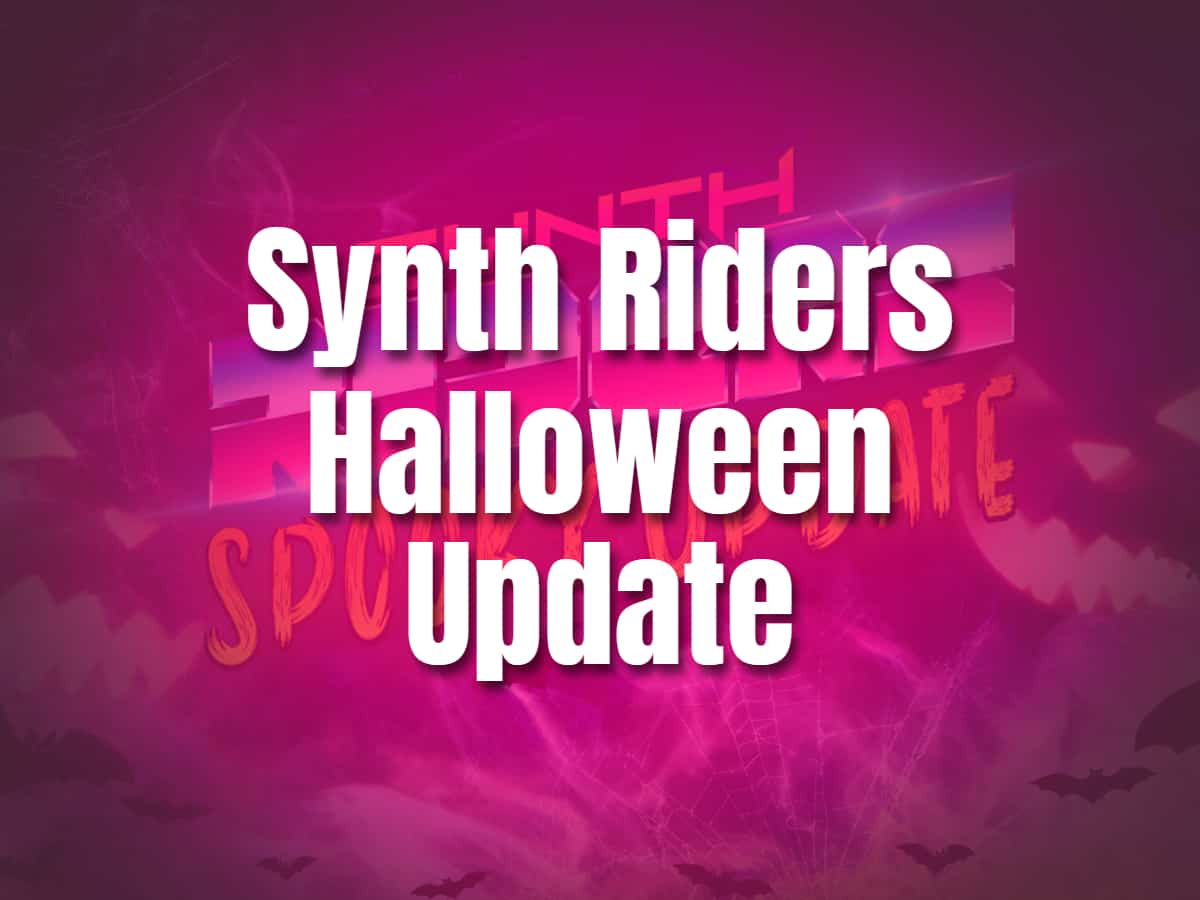 Synth Riders Halloween Update Brings In The Riot and More
Published
October 27, 2022
under
VR GAMES
We've recently seen several updates just in time for Halloween from VR games. Synth Riders is joining the Halloween movement to celebrate a fun and spooky Halloween in VR. Synth Riders is a VR rhythm game that users use for entertainment and a good workout. This year, Synth Riders is giving a free update that does not only include a new track but many more. Find out what Synth Riders has in store for us this Halloween season.
New track
"Riot" from the Dance with the Dead is the latest addition to the Synthwave Essentials collection, which now has a total of 58 songs. This brings a new groove to dance to in celebration of the Spooky season. This update is for free.
Show your Halloween style
Show your style for the Halloween using themed decals. This can be applied by going to Settings and selecting Color and then Decals. This is available for single-player or multiplayer mode.
Daily challenges
Starting October 27th, there will be daily challenges. The challenges involve the spookiest music to dance to in Synth Riders VR. The celebration and the challenges will last two weeks. So, you'll have plenty of time to celebrate the spooky season.
Spin City stage
The stage at Spin City is ready to go By navigating to your Song Select screen and adjusting the settings, you can choose Spin City as your home stage. Select Settings> Visuals > Home Stage. As an alternative, you can go to The Spin City in the multiplayer lobby or while you're playing the next song. Just look up!
All these will be available on all major VR platforms starting October 27th, 2022 at 1 pm ET. Synth Rider invites players to share their experience using the hashtag #synthriders or tag @synthridersvr.