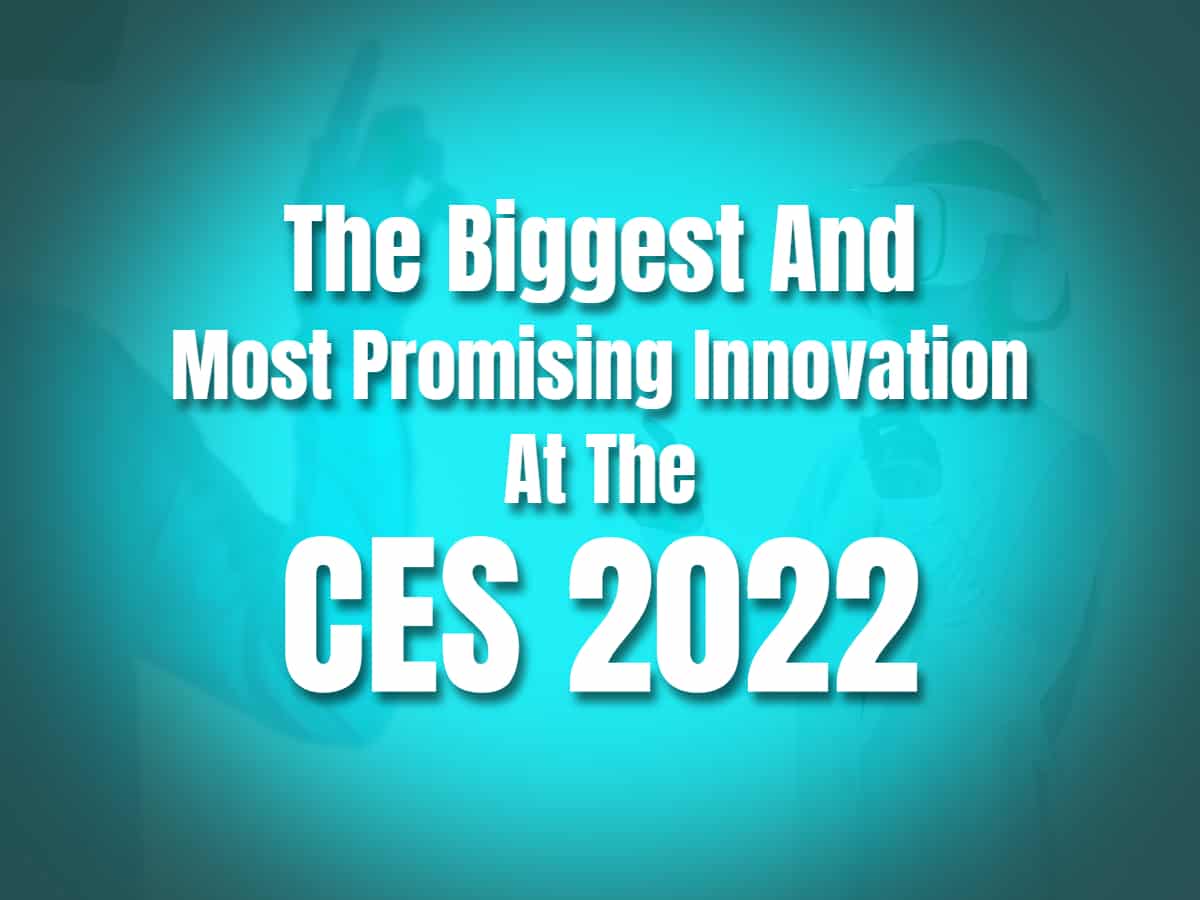 The Biggest And Most Promising Innovations At The CES 2022
Published
January 7, 2022
under
MORE
In case you missed it, CES 2022 opened last January 5th to showcase thousands of cutting-edge innovations at an in-person event in Las Vegas. This was organized by the Consumer Technology Association (CTA). The show was joined by groundbreaking innovators that provided solutions we never thought were possible. So, here are some of the most notable innovations that participated in the event.
Ask Polly
Advanced Symbolics Inc.
An AI-enabled device that lets companies predict what consumers will buy in the future. The company aims to support businesses to better understand their customers.
Smart Systems for e-bikes
Bosch
Bosch provided a smart system for the digitalization of bikes. This includes a mobile app and wireless remote control. The company envisions fully connected e-bikes which will transform the future of mobility.
Kokomo
Canon
Kokomo is an immersive social VR platform that uses the power of Canon cameras for video calls. You will need a compatible Canon camera, a VR headset, and a compatible smartphone for this immersive experience.
Bobcat T7X
Doosan Bobcat
It's a compact loader, the first of its kind. It is the first all-electric compact machine that will transform the world of machinery and the future of work. It has zero hydraulics, zero emission, and doesn't need diesel fuel to work.
Fully autonomous 8R 410 tractors
John Deere
John Deere had gone the extra mile providing work solutions for the future. The new 8R 410 tractors are fully autonomous and can be controlled only by a smartphone. They have 12 stereo cameras and an Nvidia GPU.
Plug & Drive (PnD) modular
Hyundai Motor Company
Hyundai introduces the new Plug & Drive (PnD) modular platform that uses robotic technology to make inanimate objects move.
Pharaoh O2 massage chair
Bodyfriend
The company Bodyfriend uses medical O2 technology in this unique relaxing massage chair designed to reduce fatigue and stress.
Ottobot
Ottonomy
Ottobot is an autonomous delivery robot designed to deliver items for both indoor and outdoor environments. The robot can be used mostly for retail industries and restaurants. The company Ottonomy is currently in partnership with CVG Airport and Presto to bring the technology to North America.
CES 2022 showcases thousands of innovators and industry leaders, as well as many more amazing innovations. It has given us an idea of how integrating these technologies into industries and our daily lives will look like in the future. Technology offers a great ability to improve our lives in unimaginable ways. Thanks to this event, we get a glimpse of what today's innovations will bring to the future of work, entertainment, and smart living.