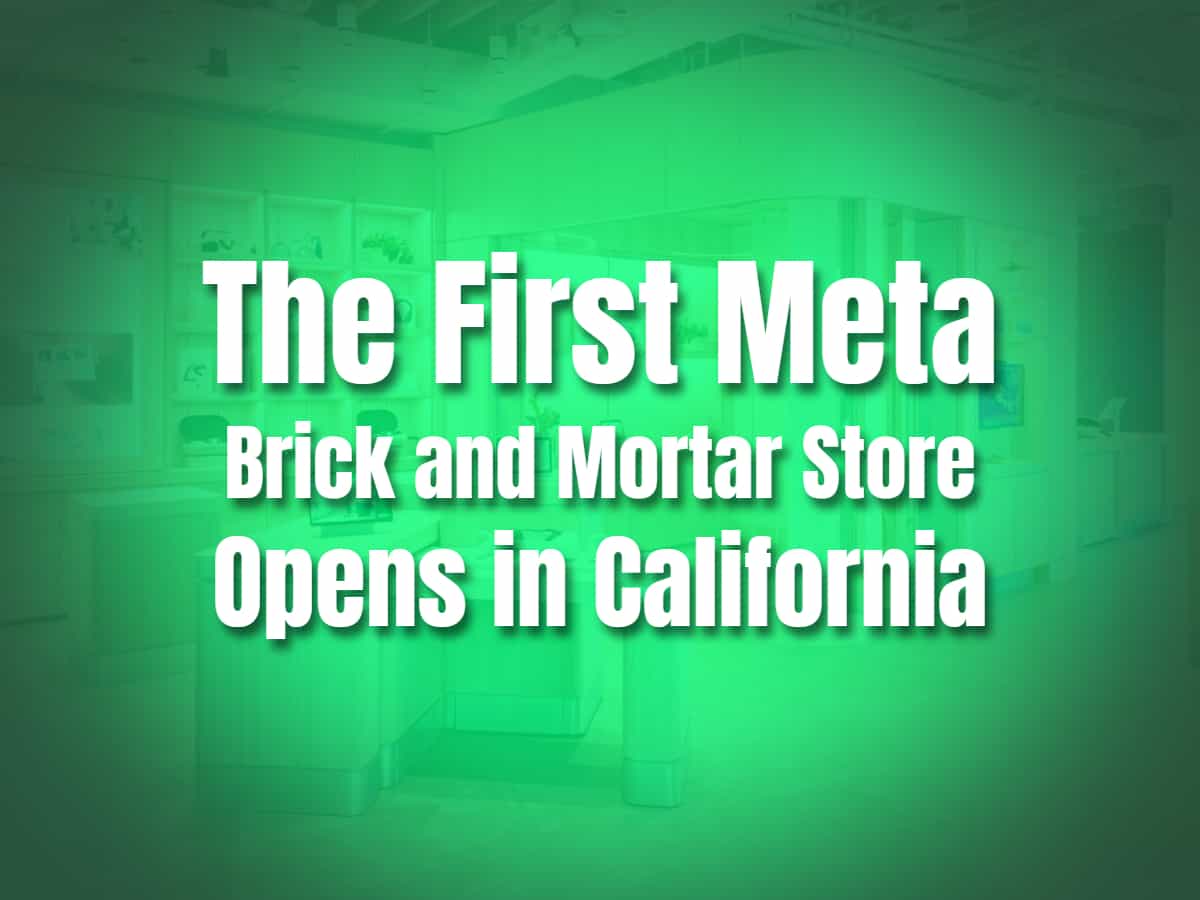 The First Meta Brick and Mortar Store Opens in California
Published
May 11, 2022
under
MORE
Meta, formerly Facebook, has finally established its first physical store. It's the typical brick-and-mortar store that you'd expect from tech companies like Apple and Microsoft. However, many brick-and-mortar stores have disappeared, so is this still necessary for Meta? Here's their take on opening a physical store and what it means for their long-term objective.
Meta retail store to better showcase products
In April, Meta announced the opening of a retail store to display their hardware goods. Although Meta already has a shop tab on its website, a physical store would provide a unique experience for its customers. This will also allow Meta to reach more people who would like to try before they buy. It is also an avenue for people, familiar or unfamiliar with the metaverse, to experience it.
Meta's future can be secured by showcasing its devices and future hardwares. This is what distinguishes it from other retail outlets. Many stores carry retail supplies. It is only for the purpose of filling the shelves. Meta feels compelled to demonstrate and allow people to experience the metaverse and their related products firsthand.
First Meta Store location
The first-ever Meta store successfully opened on May 9, 2022. It is in a 1,550 square-foot space located within the vicinity of the company's Reality Labs campus. This is in Burlingame, California.
Opening a store on the campus is quite strategic. Meta did not mention more store locations in the future. The store offers all Meta products including Quest 2 headsets. You can also purchase Portal devices here. Although the store showcases the Ray-ban Stories smart sunglasses, you will not be able to purchase them here.
Ray-ban Stories sunglasses are handled separately by Ray-ban. So, you will have to order from Ray-ban. This is a fun place to experience it though. Ray-ban and Meta have collaborated to bring the future of smart glasses in the iconic Ray-ban sunglasses that can capture photos and videos. It is also powered by Facebook Assistant. Come see for yourself by visiting the first Meta Store in California.
Meta has not indicated any ambitions to replicate the retail success that Apple has achieved by creating several locations. Meta, on the other hand, claims that running the first one "will help define our retail strategy."
In the tech industry, a few large brands have thrived in the brick-and-mortar retail sector. Meta will still have to prove this beneficial to the burgeoning world of the metaverse. Many do not understand the metaverse until they experience it. This is the primary goal for the physical store.